---
Newsat Limited Resumo da empresa

NewSat Limited (ASX:NWT) provides a full range of managed communication services, TT & C and carrier monitoring from its teleports in Perth and Adelaide to Australia/Oceania, Asia, the Middle East and Africa.

Utilising the latest generation satellite and VSAT technology, NewSat offers end-toend, affordable, high-speed, two-way satellite broadband communication services, products and solutions to broadcasters, cable programmers, news agencies, telecommunication carriers, Internet service providers, corporations, governments and distance-learning networks. In addition, NewSat Networks operates multiple Broadband IP Services based on technologies developed by ViaSat, Gilat, Hughes, Comtech and iDirect.

Services are available on a wide range of satellites accessible from the Perth and Adelaide facilities. Antenna sizes ranging from 3.7 to 13m are available in addition to all the necessary RF and conversion equipment. Customers may co-locate equipment in these facilities, or NewSat can provide an end-to-end service.
DADOS DA EMPRESA
Sede
Level 27 , IBM Tower , 60 City Road
SOUTHBANK VIC 3006
Telefone
(03) 9674 4644
Fax
(03) 9674 4655
Sector principais
Communications
Indústria principais
Electronics & Equipment
Homepage
www.newsat.com
---
Key Developments: Newsat Limited
Relatório do Mercado Australiano de 01 de Abril de 2011: Renaissance Uranium (ASX:RNU) Inicia Perfuração de Urânio no Projeto da Bacia de Pirie
APR 1, 2011 12:00 - Visualizações artigo: 3,647
O Relatório do Mercado Australiano de 01 de Abril de 2011 inclui: Renaissance Uranium Limited (ASX:RNU) iniciou as perfurações no projeto da bacia de Pirie, no sul da Austrália; CNOOC Gas & Power Group vai adquirir 50% de participação em cinco licenças de gás não convencional da Exoma Energy Limited (ASX:EXE) na bacia da Galileia; NewSat Limited (ASX:NWT) ganhou novo contrato para oferecer serviços de comunicação via satélite para as tropas militares americanas no Afeganistão; Orocobre Limited (ASX:ORE) (TSE:ORL) relatou aumento na estimativa de recursos do projeto de lítio e potassa Salar de Olaroz, na Argentina.
85,356 As visualizações do perfil EMPRESA
Esta página foi acedida: (Últimos 7 dias: 31) (Últimos 30 dias: 144) (Desde Publicado em: 4379)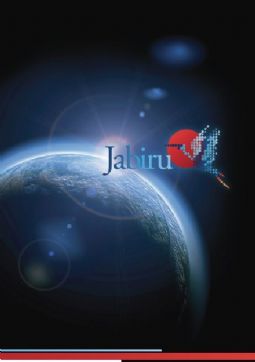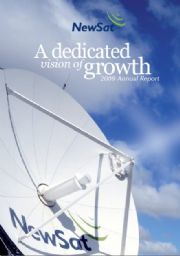 Pesquisar no site
PORTUGUÊS Todos os idiomas
Empresas no Notícias
ABN Newswire no iPhone / iPad
TV Mobile Video
Varredura com o seu telemóvel para ver ABN Newswire Canal de Vídeo em celular