---
Linc Energy Ltd Síntesis de la Empresa

Linc Energy Limited (ASX:LNC)(PINK:LNCYF)(OTCQX:LNCGY) is an innovative, forward thinking energy company and Australia's leader in clean coal technology. The company's vision is to become a dominant player in the supply of more environmentally friendly power, diesel and jet fuel.

Linc Energy aims to achieve this vision by bringing together, for the first time anywhere in the world, two proven production processes known as Underground Coal Gasification (UCG) clean coal technology and Gas to Liquids (GTL).

These processes will economically convert vast "stranded" coal deposits into ultra clean liquid fuels.

Linc Energy will also use the Syngas produced from UCG clean coal technology as feedstock for gas turbines to generate much needed environmentally friendly electricity.

The company has a unique leading edge capacity to provide a viable, more sustainable and smart alternative source of liquid fuels and power generation well into the foreseeable future.

Linc Energy represents a new future for liquid fuels production and power generation.
DATOS DE LA EMPRESA
Sede
Level 7 , 10 Eagle Street
BRISBANE QLD 4000
Teléfono
(07) 3229 0800
Fax
(07) 3229 6800
Principal Sector
Energy
Principal Industria
Energy
Página Principal
www.lincenergy.com.au
---
Key Developments: Linc Energy Ltd
Reporte del Mercado Australiano de Septiembre 18: El liderazgo decaido de Wall Street
SEP 18, 2009 13:00 - Número de visitas: 10,055
Wall Street finalizo sus tres días de alzas tras datos económicos entreverados durante la noche. Las nuevas solicitudes de beneficios para el desempleo en los Estados Unidos cayó por segunda semana consecutiva, pero la vivienda comienza con un alza menor del 1,5 por ciento en comparación con el mes anterior.
140,590 Visitas al Perfil de la Empresa
Número de visitas: (Últimos 7 Días: 88) (Últimos 30 Días: 329) (Desde su Publicación: 13865)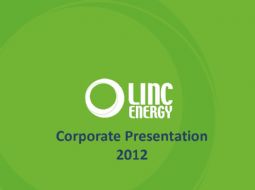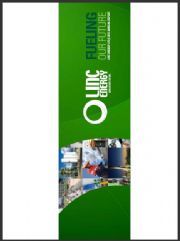 Búsqueda
ESPAÑOL Todos los Idiomas
Las Empresas en las Noticias
ABN Newswire desde su iPhone/iPad
Móvil Video TV
Canal de video de ABN Newswire para telefonía móvil