loading.........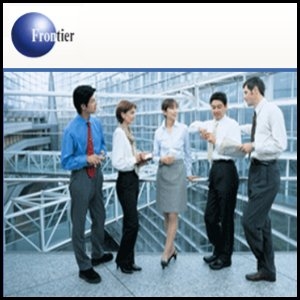 Ulaanbaatar, Dec 2, 2010 (ABN Newswire) - FINANCE VIDEO: Frontier Securities Chief Executive Officer Masa Igata Speaks at China Mining 2010.
The vision of Frontier Securities, and its CEO Masa Igata, is to improve the position of the Mongolian capital market by providing its participants with the best financial services available.
We contribute to cost reduction of fund raising by Mongolian state organizations and companies by providing them with various financing methods and opportunities both on domestic and overseas markets. We also serve as a link between foreign investors and the booming Mongolian capital market and provide domestic investors with investment opportunities either on domestic or on foreign capital markets. In other words, we help domestic investors whose businesses are restricted by their deposit and real estate to enter domestic and foreign capital markets.
View the videocast here:
http://www.abnnewswire.net/multimedia/en/64332/Frontier-Securities
About Frontier Securities

Frontier Securities is the first local Mongolian Securities firm with a global network and international expertise. Established by Masa Igata, Frontier has been given full-service securities related license by the Financial Regulatory Committee (FRC) of Mongolia. Frontier also has brokerage, dealing and underwriting licenses that are regulated by FRC. Since its establishment, Frontier's primary area of focus has been the cross-border investment banking business.
Masa Igata
Chief Executive Officer
Frontier Securities
Tel: +976-7011-9999
Fax: +976-7011-1991
E-mail info@frontier.mn
Related CompaniesFrontier Securities


China Mining