Melbourne, Dec 18, 2007 (ABN Newswire) - Ceramic Fuel Cells Limited ("CFCL"), a global leader in fuel cell development, has shipped a NetGenPlusTM unit to its utility partner EWE as part of its agreement to develop micro-combined heat and power (m-CHP) products for Germany.
Audio webcast Link:
http://abnnewswire.net/alnk/MXG661L7
Listen to the Audio stream and view the announcement for Ceramic Fuel Cells Limited (ASX: CFU) below.
http://abnnewswire.net/vlnk/O7NTU94N
NetGenPlusTM is CFCL's next-generation m-CHP system designed to generate electricity and provide hot water and central heating for homes and small businesses. It is powered by CFCL's advanced metal-ceramic fuel cell stack, running on widely available natural gas. The NetGenPlusTM unit can be easily connected to existing gas and electricity networks and has similar characteristics to its predecessor, NetGen, with the more powerful Gennex fuel cell module installed inside. In November, CFCL's NetGenPlus unit was awarded CE approval, enabling the units to be deployed both in field trials and on a commercial scale throughout Europe.
In March this year, CFCL formed a three-way product development agreement with EWE, one of Germany's leading energy suppliers, and Bruns Heitztechnik, a specialist boiler manufacturer, to design and construct 1kW systems for the German residential market. The NetGenPlusTM unit will be installed at the premises of Bruns Heiztechnik, CFCL's German appliance partner. CFCL has already installed one NetGenTM unit at Bruns and one at EWE as part of the first phase of their three-way agreement to develop m-CHP products for Germany.
Commenting, Brendan Dow, Managing Director of Ceramic Fuel Cells, said:
"The first delivery of our most advanced micro-generation unit to EWE represents a further step towards commercialisation. We look forward to working with EWE and our other partners in the coming months to continue the development of our CHP product for Germany."
CFCL's utility partners combined have more than 20 million customers across Europe. CFCL expects to ship NetGenPlusTM units to its other utility customers and appliance partners, Gaz de France, Remeha / De Dietrich, Nuon and E.ON UK Ltd in the coming weeks.


About Ceramic Fuel Cells Limited

Ceramic Fuel Cells Limited is a world leader in developing solid oxide fuel cell (SOFC) technology which can provide reliable, energy efficient, high-quality, and low-emission electricity from widely available natural gas and renewable fuels. CFCL is developing SOFC products for small-scale on-site micro combined heat and power (m-CHP) and distributed generation units that co-generate electricity and heat for domestic use. CFCL is listed on the London Stock Exchange AIM market and the Australian Securities Exchange (code CFU).
Brendan Dow
P +61 (0) 3 9554 2300
F +61 (0) 3 9790 5600
| | |
| --- | --- |
| | Related Companies |
| | |
| --- | --- |
| | Related Industry Topics: |
| | |
| --- | --- |
| | This Page Viewed: (Last 7 Days: 3) (Last 30 Days: 20) (Since Published: 5693) |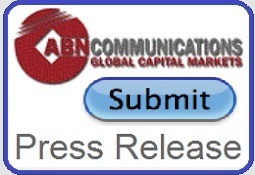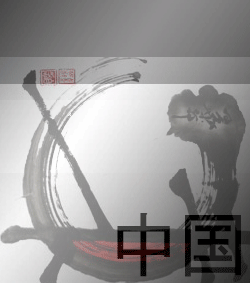 Companies in the News
Mobile Video TV
Scan with your Mobile Phone to view ABN Newswire Video Channel on Mobile