Perth, Nov 10, 2008 (ABN Newswire) - Stirling Products (ASX:STI) advises shareholders that it has terminated its relationship with West Australian company Cocky Smart Pty Ltd for the exclusive global licensing rights to their novel insecticide compound originally isolated from cockatoo feathers.

Highlights:

- Stirling closes deal with Cocky Smart Pty Ltd for novel insecticide.

- Stirling sells back its 25% holding in Cocky Smart.

- Stirling terminates exclusivity for shrimp opportunity with ProVale(TM).

- Deal replaced with several new regional opportunities.

The company signed a Term Sheet with Cocky Smart in June (ASX June 16, 2008) for the international rights to its novel parasiticide for the prevention of flies and ticks primarily with applications in livestock.

Under the terms of the Agreement, Stirling was granted unrestricted license to develop and commercialise the product for all geographical jurisdictions and was to acquire 25% of the company's net profits through the purchase of 25% of the shareholding in the Company.

"While we still believe that the product has enormous potential, due diligence by Stirling has resulted in the conclusion that the terms of the Agreement cannot be satisfied due to problems associated with the transition of the intellectual property and an inability to satisfy the conditions precedent for complete execution of the Agreement. As a result we found ourselves in the situation where we could not sustain the resource input that was required", indicated CEO & Managing Director, Dr Calvin London.

Stirling has now sold back its shareholding for the initial value paid and retained the tradename associated with the product - Jonotol(TM). The product remains in development and is not being sold at the present time.

"We have retained the tradename and should the opportunity present at some stage in the future, we would be happy to reconsider the technology, if and when the product becomes more advanced and the commercial issues are resolved.

Stirling has also terminated the exclusivity period that it had with a large animal pharma company that was considering the licensing and distribution of Stirling's beta glucan product ProVale(TM) in shrimp. ProVale(TM) had previously been shown to increase production in shrimp ponds by more than 36% and decrease the disease mortality of shrimp by more than 28%. Additional trials conducted independently confirmed the superior performance of ProVale in South East Asian shrimp ponds; for which Stirling received a milestone payment in exchange for a period of exclusivity to negotiate a distribution agreement.

"As often happens, companies on more critical analysis, find that they do not have the right portfolio fit and/or the right resource backing to make the opportunity work and in this case we could not reach acceptable commercial terms. When the exclusivity period for negotiation expired we did not renew it", commented Dr London. "We have now gone back to other parties that expressed significant interest in licensing and/or distribution opportunities for this application and have found that there is a still great deal of interest in this application. We are considering several opportunities which are regionally based for non-exclusive distribution agreements, rather than the original global agreement".

Shrimp farming is one of the fastest growing sectors of aquaculture, particularly in South East Asia. As an example, the US alone imports over 550 million pounds of shrimp annually at a value of US$3.9 billion. Thailand exports 34% of this total figure (US$1.3 billion). South American countries such as Chile and Mexico are also recognised as prominent shrimp markets.

ProVale(TM) stimulates the non-specific immune system of shrimp (which only have a very primitive immune system and no defined antibody responses). As such, it stimulates protection against both bacteria and viruses compared to antibiotics which have no effect on viral diseases in aquaculture applications.


About Stirling Products Limited

Stirling Products is developing patented animal growth agents that increase meat production, therefore improving the production efficiency of livestock animals, while decreasing fat accumulation for the benefit of consumers. The Stirling growth agents are under development for swine, poultry, cattle and sheep for global markets and are being positioned to take a major role in reducing the global use of antibiotics and steroid hormones in livestock. Stirling is also developing veterinary medications for heaves in horses through its joint venture in Europe (Pulmovet ApS, www.pulmovet.com) and an obesity treatment in companion animals.

Stirling Products recently acquired a Canadian company Progressive BioActives Incorporated (PBI) under its North American subsidiary, Stirling Products NA Inc. PBI is part of the Bioscience cluster established on located Prince Edward Island, Canada. PBI's lead product ProVale, is the latest high purity beta glucan extract that has been designed as an alternative tool for sustainable livestock management in face of increasing viral disease challenges where antibiotics have no or limited application. ProVale is available for targeted applications in swine, poultry and farmed aquaculture with a future focus on further developing applications for companion animals (e.g. horses, dogs, cats and reptiles).
Stirling Products Limited:
Calvin London
TEL: +61-400-204-616
| | |
| --- | --- |
| | Related Companies |
| | |
| --- | --- |
| | Related Industry Topics: |
| | |
| --- | --- |
| | This Page Viewed: (Last 7 Days: 3) (Last 30 Days: 11) (Since Published: 3677) |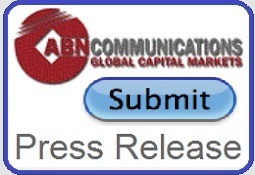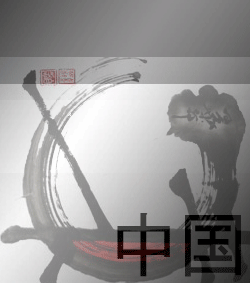 Companies in the News
Mobile Video TV
Scan with your Mobile Phone to view ABN Newswire Video Channel on Mobile