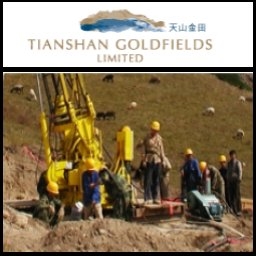 Sydney, Aug 20, 2009 AEST (ABN Newswire) - US stocks opened lower overnight due to the massive drop in Shanghai shares, which also caused a broad selloff in Asia markets. But Wall Street ended the day higher as the energy companies were boosted on hope of an improving demand. The US oil futures rose after the US Department of Energy said US oil inventories plunged unexpectedly.
Yesterday the Australian shares closed flat on mix leads - the rise on Wall Street in previous session and Chinese market's significant decline amid concerns over tightening credit conditions. The benchmark S&P/ASX200 lost 7.8 points, or 0.2 per cent, at 4373.8, but the broader All Ordinaries was 1.6 points higher to 4387.5.
Key Economic Facts and Figures
The annualised growth rate of the Westpac-Melbourne Institute Leading Index, which indicates the likely pace of economic activity three to nine months into the future, was a -3.3% in June. It was up from -5.3 per cent in May and the best annualised rate in seven months. The Westpac-Melbourne Institute report said the rise of its leading index and consumer sentiment index may be signs that the economic rebound is in sight.
Today the Australian Bureau of Statistics is to release international merchandise imports data for July, and the Reserve Bank of Australia will unveil its monthly bulletin.
M&A News
Tianshan Goldfields (ASX:TGF) said it had reached conditional agreement to sell its entire portfolio of Chinese assets to Hong Kong registered company China Power Sino Renewable Resources for US$22.5 million. The company said a review of its assets and future strategy determined it could use the funds raised to acquire interests in other companies or projects, some of which have been identified by the company.
Important Corporate News
AMP (ASX:AMP) reported that net profit declined to A$362 million in the half year ended June 30, down 1 per cent from A$366 million in the previous corresponding half. The company said the market is likely to be subject to ongoing volatility and investor sentiment continues to be subdued.
Macquarie Infrastructure Group (ASX:MIG) booked an annual net loss of A$1.71 billion for 2008-09, compared with net profit of A$767.3 million in previous year. MIG it is considering splitting its portfolio into two separate entities listed on the Australian Securities Exchange. MIG boards and management have been undertaking a detailed review of MIG's strategic options.
Developer Lend Lease Corporation (ASX:LLC) has delivered a 357 per cent fall in annual net profit. Net loss for 2008/09 was A$653.6 million. Lend Lease's net loss was affected by write downs and impairment charges announced in its first half results, followed by another A$179.3 million in charges in the second half.
Santos (ASX:STO) reported a 66 per cent fall in first-half profit to A$101.7 million from A$303.7 million in the 2008 first half. The fall was due to lower oil prices, but its underlying profit beat analysts' expectations. Underlying net profit fell 64 per cent to A$101.9 million from a restated A$283.4 million last year.
QBE Insurance Group (ASX:QBE) increased first-half profit by 19 per cent to A$1 billion, up from A$859 million in the prior corresponding period. The profit jump is due to strong premium growth, a weaker dollar, the impact of its 2008 acquisitions and profits on the repurchase of QBE debt securities.
AGL Energy Ltd (ASX:AGK) reported a net profit of A$1.6 billion for the year to June 30 2009 compared with A$229 million in 2008. The profit includes A$1.44 billion in significant items from the sale of non-core assets including the PNG oil and gas assets, and investments in Queensland Gas Co and Elgas. The company also expect to deliver another improved result in 2010.
Bank of Queensland (ASX:BOQ) has continued talks with potential cornerstone investors tol raise A$340 million to strengthen its balance sheet. The raising will see key shareholder French-based BRED Banque Populaire emerge with an even bigger slice in the regional lender. BoQ also reaffirmed its profit guidance for 2009 would be about 20 per cent normalised cash net profit after tax growth, or A$186m, the lower range of initial market guidance.
Macquarie Media Group (ASX:MMG) recorded a net loss of A$84.6 million for the year ended June 30, compared to a profit A$273.8 million a year earlier. The results were impacted by impairment charges for goodwill for its American Consolidated Media business of A$138.9 million.
Logistics group Brambles (ASX:BXB) posted a 30 per cent drop in annual net profit for the year to June 30 to $US452.6 million, down from $US648.7 million in the previous corresponding period. Brambles forecasts a return to its traditional sales revenue strength as the global economy recovers.
Michelle Liang
Asia Business News Asia Bureau
Tel: +61-2-9247-4344
Email: michelle.liang@abnnewswire.net
Related CompaniesTianshan Goldfields Limited






Santos Limited








QBE Insurance Group Limited







Migme Limited







Macquarie Media Group






Lendlease Group









Brambles Limited








Bank of Queensland Limited







AMP Limited







AGL Energy Ltd