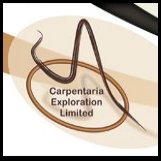 Sydney, Aug 28, 2009 AEST (ABN Newswire) - Wall Street closed with an eighth consecutive gain on Thursday, as a series of financial firms rose and energy stocks rallied on the rebound of crude oil prices. The US government figure for GDP showed that the US economy shrank at a 1 per cent annual pace in the second quarter, better than analysts' forecast of 1.5 per cent decline.
The Australian share market was flat yesterday as weak resources sector offset the gains in financials and industrials. The benchmark S&P/ASX200 lost 3.7 points, or 0.08 per cent, at 4450.8, while the broader All Ordinaries fell 6.3 points, or 0.14 per cent, to 4458.1.
Key Economic Facts and Figures
Australian Bureau of Statistics data showed that total new capital expenditure rose by 3.3 per cent to $A24.07 billion (US$19.9 billion) in the June quarter. The result was well above the median market forecast of a 5 per cent decline. Plant and machinery spending rose 5.3 per cent in the quarter, while expenditure on buildings advanced 0.7 per cent. But investment in mining slashed 6.3 per cent.
M&A News
Timber company Gunns (ASX:GNS) has entered a trading halt of up to two days pending an announcement about an acquisition. Gunns said it is having discussions with a party concerning a possible acquisition and may conclude negotiations, which may potentially lead to an agreement, shortly. Gunns will release its annual results at the same time as the announcement concerning the takeover or before trading commences on next Monday.
Toll Holdings (ASX:TOL) is seeking acquisition opportunities with A$1 billion-plus war chest, signalling it was interested in a pallet company and smaller freight forwarding businesses in the United States or Asia. But Toll played down the speculation that it was eyeing Australian pallet company Brambles (ASX:BXB). Toll posted a net profit A$270 million for the year to June 30 compared with a loss of A$695 million in the prior corresponding period.
Aquila Resources (ASX:AQA) has reached a strategic co-operation agreement with Chinese steel giant Baosteel to develop its iron ore, coal and manganese projects. Baosteel will take up to 15 per cent of Aquila, investing up to A$286 million in return for as many as 43.95 million shares in Aquila.
Important Corporate News
Sims Metal Management Ltd (ASX:SGM) has reported an annual net loss of A$150 million due to impairments, compared to a A$440 million net profit in the prior year. Sims said it remains cautiously optimistic that conditions will continue to improve and the company will deliver improved financial results in fiscal 2010.
Caltex Australia (ASX:CTX) posted a net profit of A$298 million for the first half of 2009, 52% higher than the A$196 million achieved in the first half 2008. Caltex said robust marketing volumes, strong operational performance and favourable externalities underpinned a record first half result, despite the challenging economic environment.
Sonic Healthcare Ltd (ASX:SHL) delivered a strong operating result for the 2009 fiscal year ended June 30. The healthcare provider posted profits of A$315 million in the year to June 30. Sonic Healthcare says the result shows that the business is resilient against global economic conditions and expects further expansion as markets improve.
Brisbane, Australia, The Directors of Carpentaria Exploration Limited (ASX:CAP) announced that the Davis Tube Recovery and assay results from the recent drilling at the Hawsons Iron Project confirm a significant magnetite-iron discovery, with potential to be the largest iron project in NSW. Executive Chairman Nick Sheard stated this anomaly will have very large magnetite mineralisation tonnage potential of 100 - 115 million tonnes at 20 - 21% DTR with a DTRG of 69 - 71% Fe and 415 - 480 million tonnes at 18 - 19% DTR with a DTRG of 69 - 71% Fe.
Babcock & Brown Power (ASX:BBP) are in a trading halt pending the disclosure of matters likely to have a material impact on the company. BBP is currently in the process of finalising the release of its (financial results) and will be unable to do so prior to the opening of trading on Friday.
Electronics and furniture retailer Harvey Norman (ASX:HVN) posted a 40 per cent fall in net profit for the year ended June 30, in line with forecasts. Net profit was A$214.35 million in the period, compared to A$358.45 million in the previous financial year.
Michelle Liang
Asia Business News Asia Bureau
Tel: +61-2-9247-4344
Email: michelle.liang@abnnewswire.net
Related CompaniesToll Holdings Limited







Sonic Healthcare Limited







Sims Metal Management Limited







Harvey Norman Holdings Limited







Gunns Limited







Carpentaria Exploration Limited






Caltex Australia







Brambles Limited








Aquila Resources Limited












Alinta Energy Group