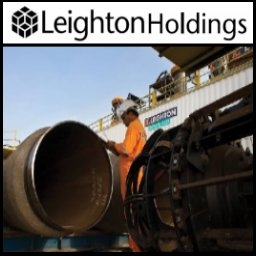 Sydney, Sep 1, 2009 AEST (ABN Newswire) - Overnight Wall Street fell following a massive sell-off in Chinese shares, which plunged 6.7 per cent on Monday. The Shanghai Composite index has lost more than 20% of its value in one month.
The Australian share market closed lower yesterday after rallies in a satisfactory reporting season. The benchmark S&P/ASX200 index was down 10.5 points, or 0.23 per cent, at 4479.1 points, while the broader All Ordinaries index lost 11.8 points, or 0.26 per cent, to 4484.1 points.
Key Economic Facts and Figures
The TD Securities-Melbourne Institute monthly inflation gauge was unchanged in August after rising 0.9 per cent in July. The annual rate was 1.7 per cent, the fourth consecutive month the inflation rate has been below the RBA's two to three per cent inflation target.
The number of new home sales rose 0.1 per cent in July following a 0.5 per cent gain in June, Housing Industry Association (HIA) data showed. New home sales for the first half of 2009 increased 13 per cent over the previous year, due to low interest rates and the government's first home buyer stimulus.
Today The Reserve Bank of Australia holds its September board meeting and will announce its interest rate decision.
The Australian Industry Group and PricewaterhouseCoopers release their Australian Performance of Manufacturing Index (Australian PMI) for August. The Australian Bureau of Statistics releases building approvals data for July and balance of payments and foreign debt data for the June quarter. The ABS also releases government expenditures estimates for the June quarter.
M&A News
Gunns Ltd (ASX:GNS) has requested an extension of the trading halt pending an announcement regarding a A$145 million capital raising to finance the takeover of Elders Ltd's (ASX:ELD) ITC Timber division. Gunns shares will be in a trading halt until Wednesday while the money is raised. Elders is also expected to unveil a capital raising of up to A$500 million later this week.
Important Corporate News
Straits Resources Ltd (ASX:SRL) has booked a full-year net loss of A$42.1 million after impairments for the year to June 30. The result was primarily due to the sell down of the company's interest in subsidiary Straits Bulk and Industrial Pty Ltd to Thailand's PTT Group. The company says the outlook is positive as it pursues acquisition opportunities and re-focuses on core assets.
Funtastic (ASX:FUN) posted a net loss of A$25.34 million for the half year to June 30, compared with a profit of A$5.77 million in the same period a year earlier. The company said full-year result was expected to be materially lower than the previous year, and it may see little improvement in the second half trading.
CBH Resources (ASX:CBH) posted a net loss of A$93.4million for the 12 months to June 30, 128 per cent more than its A$40.9 million loss for the previous corresponding period. The company also announced that its largest shareholder, Japan's Toho Zinc, would not maintain its 28.6 per cent stake under a placement agreement.
Leighton Holdings (ASX:LEI) said its Al Habtoor Leighton business was awarded a QAR750 million water infrastructure project in Qatar to connect two Qatari communities. The project, awarded by Qatar General Electricity & Water Corporation, will include the development of new and independent water infrastructure facilities in the Duhail and Umm Qarn communities.
Michelle Liang
Asia Business News Asia Bureau
Tel: +61-2-9247-4344
Email: michelle.liang@abnnewswire.net
Related CompaniesGunns Limited







Funtastic Limited







Elders Limited







Cimic Group Ltd









CBH Resources Limited







Aeris Resources Ltd