Perth, Dec 1, 2009 (ABN Newswire) - Tectonic Resources NL (ASX:TTR)(PINK:TTOSF) is pleased to announce immediate success from geochemical exploration carried out at the Railway prospect, 4km north of the Trilogy Deposit.

Revising our sampling technique verified by the ability to use the existing Trilogy deposit to determine its effectiveness in providing greater definition has proved invaluable in accurately delineating the Railway anomaly.

Railway, the first geochemical anomaly to be revisited, has identified two parallel zones measuring 1400m long and up to 200m wide. This compares more than favorably with the Trilogy anomaly, which using similar techniques showing a 300 to 400m wide footprint, coincident with the actual orebody strike length.

BACKGROUND

During the term of the Tectonic/Homestake Kundip Joint Venture in the mid 1990's, extensive widely spaced geochemical sampling of the entire tenement package was undertaken by Homestake. The initial geochemical program utilised less selective sample collection methods and a different assay methodology. These techniques produced a host of geochemical anomalies however they were not discrete, rather broad low order anomalies.

Some of these anomalies were tested resulting in the discovery of the Trilogy resource.

GEOCHEMICAL TESTING- TODAY

The Company set about examining the efficacy of the previous techniques and the anomalism created as a result. It was determined that a more selective geochemical approach would be better able to target these broad zones so that drill testing is far more precise and low order anomalies can be discounted.

Orientation sampling was carried out to determine what soil horizon and size fraction would provide the best result. Adopting the optimal technique a test baseline was sampled at 40m spacing over the Trilogy deposit.

The area had previously been sampled with Trilogy only showing broad anomalism with no pronounced geochemical high.

From the baseline study the results yielded a far more pronounced anomaly over the Trilogy deposit. The samples just over the known Trilogy resource carried gold values up to 10 times the background level (highest value was 96ppb Au).

A baseline study was also completed over the Railway prospect which is also located in Proterozoic terrain. Encouraging results were achieved with gold values (up to 98ppb Au) comparable to that of the Trilogy gold response. This work demonstrated the technique as appropriate and follow-up geochemical sampling continued at the Railway prospect with immediate success.

Samples on a 200m line spacing and 40m interval were collected, dried, sieved and then assayed for gold, silver, copper, lead, zinc, arsenic, sulfur, iron and calcium. Values up to 169ppb Au and 127ppm Cu and significantly higher than background levels (median 3ppb Au, 5ppm Cu) were returned, as summarized below. These results have outlined two parallel multi-element structures measuring 1400m in length and 200m in width.

The results have confirmed the technique was successful in further defining existing areas of anomalism in Proterozoic rocks on the Company's tenements.

This target will now be subject to immediate drill testing upon approvals being granted.

Managing Director Steve Norregaard said "This new technique has immediately identified a significant target that may prove to ultimately host an orebody. Its scale and definition provides for a huge degree of optimism. It's a first class anomaly."

Furthermore, wide spaced historical sampling around Trilogy shows irregular anomalism in both gold and base metals over several kilometres of strike length to the north and south of the deposit. Based on the success of the new geochemical technique at Railway the Company will carry out an extensive geochemical program around the Trilogy deposit and at a number of other prospects where there is potential to discover extensions to, or repeats of the Trilogy mineralisation during the forthcoming period.


About Phillips River Mining NL

Phillips River Mining NL (ASX:PRH), formerly known as Tectonic Resources NL, is focused on developing its 100% owned Phillips River Project located near Ravensthorpe in southern Western Australia.
Steve Norregaard
Managing Director
Tel: +61-8-6250-4600
steve.norregaard@tectonic.com.au
| | |
| --- | --- |
| | Related Companies |
| | |
| --- | --- |
| | Related Industry Topics: |
| | |
| --- | --- |
| | This Page Viewed: (Last 7 Days: 3) (Last 30 Days: 10) (Since Published: 2183) |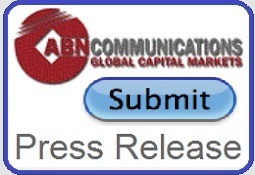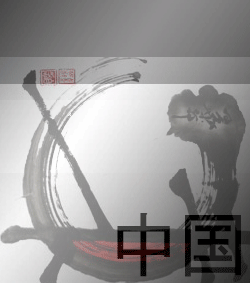 Companies in the News
Mobile Video TV
Scan with your Mobile Phone to view ABN Newswire Video Channel on Mobile