---
Sydney, Jan 28, 2010 (ABN Newswire) - The Australian sharemarket sharply fell on Wednesday with all sectors in the red. At the close, the benchmark S&P/ASX200 index lost 73.3 points, or 1.6 per cent, at 4644.6 points, while the broader All Ordinaries index fell 73.1 points, or 1.5 per cent, to 4670.
Key Economic Facts and Figures
Australian Bureau of Statistics figures show the consumer price index (CPI) rose by 0.5 per cent in the three months to December. For the year, the CPI rose 2.1 per cent, slightly higher than market expectations of a 2.0 per cent increase. Among sectors, fruit prices jumped 15.9 per cent for the quarter, the ABS said. Domestic travel and accommodation rose 6.6 per cent. The cost of beer rose 2.1 per cent, while home purchases and rent rose 1 per cent each.
M&A News
CSR Ltd (

ASX:CSR
) says it remains committed to the demerger of its sugar business despite receiving a restated expression of interest in its sugar and renewable energy business from China's Bright Food Group. CSR described Bright Food's interest as highly conditional and non-binding. CSR said its board is only willing to progress any transactions alternative to the demerger if such transactions have a sufficiently high degree of certainty as to value, timing and likelihood of completion.
GUD Holdings Ltd (

ASX:GUD
) says it is looking at two potential takeover targets after officially withdrawing its offer for rival Breville Group Ltd (

ASX:BRG
) after Australian Competition and Consumer Commission opposed the bid. GUD says it does not intend to challenge that decision, due to the likely significant cost and delay involved.
Important Corporate News
Breville Group (

ASX:BRG
) has upgraded both half-year and full-year earnings guidance, following a stronger than expected performance in the first half of fiscal 2010. It expected underlying earnings before interest, tax, depreciation and amortisation (EBITDA) in first half year to be around A$30 million, up from A$25.1 million in the prior corresponding half, and A$32 million excluding an onerous lease obligation that it faces.
GUD Holdings (

ASX:GUD
) said its full-year earnings will rise by as much as 12 per cent. Earnings before interest and tax (EBIT) for the 12 months to June 2010 will rise to between A$64 million and A$68 million, reiterating its forecast on January 12.
Gloucester Coal Ltd (

ASX:GCL
), which is the subject of a takeover bid by Macarthur Coal Ltd (

ASX:MCC
), said its second quarter coal sales fell 9 per cent on year to 444,000 metric tons from 487kt for the previous corresponding period. But Gloucester said the outlook for coking coal is strong and this augurs well for the company to achieve substantial price increases for the coming Japanese financial year.
Uranium miner Paladin Energy (

ASX:PDN
) produced 987,310 pounds of uranium oxide during the December quarter, up from 744,188 pounds in the September quarter. Paladin also posted record quarterly sales of 1.095 million pounds of uranium oxide, generating US$61.9 million in revenue and represented an average sales price of US$56.54 per pound in the December quarter.
Photon Group Ltd (

ASX:PGA
) is expecting first-half EBITDA of about A$37 million, down 8 per cent on previous corresponding period. Net profit for this half is expected to be in line with first half FY2009 net profit (pre-impairment) of A$9.5 million.
Tamawood Ltd(

ASX:TWD
) lifted net profit 35 per cent to A$7.19 million in the six months ended December 31 from A$5.31 million for the first half of last year. Net profit from continuing activities was up 0.2 per cent to A$5.04 million from A$5.03 million.
Woolworths Ltd. (

ASX:WOW
) said Wednesday its sales growth nearly halved in its second quarter from a year ago as the impact of a government stimulus package faded. Sales for the first half rose 4.2 per cent to A$27.20 billion, but this was less than half the 8.8 per cent growth recorded in previous corresponding period. The second half of the year will be impacted by low price inflation and the cycling of the government stimulus packages, the supermarket giant said.
Coal & Allied Industries Ltd. (

ASX:CNA
) said its net profit for the year ended Dec. 31 was A$585.5 million, down 27% on the A$803.8 million it posted last year. The fall in revenue is largely due to lower U.S. dollar coal prices, which were only partially offset by a weaker Australian dollar compared with 2008.
Michelle Liang
Asia Business News Asia Bureau
TEL: +61-2-9247-4344
Email: michelle.liang@abnnewswire.net
| | |
| --- | --- |
| | Related Companies |
| | |
| --- | --- |
| | Related Industry Topics: |
| | |
| --- | --- |
| | This Page Viewed: (Last 7 Days: 14) (Last 30 Days: 54) (Since Published: 6338) |
---
(37711)
---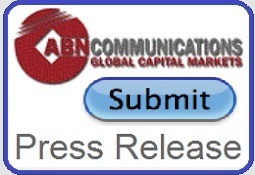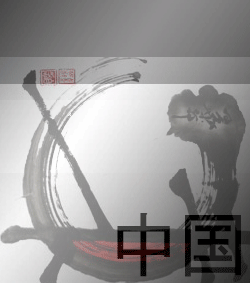 Companies in the News
Mobile Video TV
Scan with your Mobile Phone to view ABN Newswire Video Channel on Mobile