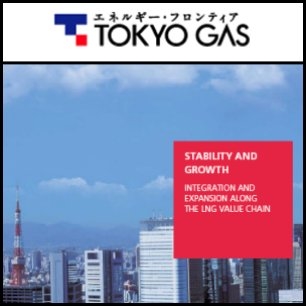 Sydney, Mar 25, 2010 AEST (ABN Newswire) - US shares overnight declined, led by telecommunications sector. Sprint Nextel officially unveiled a new mobile phone able to tap into super-high speeds. Sprint Nextel rallied but all other telecom fell on competitive worries. Portugal's credit rating downgrade also weighed on the US market. Most Asian markets posted modest gains Wednesday. Japan's Nikkei index was up 0.4. China's Shanghai Composite and Hong Kong's Heng Seng Index advanced 0.1 per cent each, helped by strong corporate earnings reports. South Korea's Kospi slightly declined by 0.05 per cent.
Company News
Japan's Tokyo Gas Co. (

TYO:9531
) said it has won an exclusive right to negotiate its participation in the Sengkang liquefied natural gas project conducted by Australia's Energy World Corp. (

ASX:EWC
) on Indonesia's Sulawesi Island. Tokyo Gas aims to take a 25 percent equity stake each in the Energy World's four units involved in the project and buy 500,000 tons of LNG a year, or about 5 percent of the company's total LNG imports. Tokyo Gas hopes to conclude negotiations as soon as end-2010.
Supermarket operator Aeon Co. (

TYO:8267
) said Wednesday it will launch a tender offer to boost its stake in drugstore affiliate CFS Corp. (

TYO:8229
). Aeon will buy up to 4.3 million shares for 600 yen per share, bringing the stake to as much as 46.53 per cent from the current 33.22 per cent.
Taiwan industrial motor maker TECO Electric & Machinery Co. (

TPE:1504
) said it has launched its first own-brand 2-megawatt capacity wind turbine. TECO is talking with clients about orders for nearly 100 onshore turbines and received expressions of interest from potential buyers in the U.S., China and Australia. TECO has signed letters of intent with a company from Singapore for about 20 wind turbines.
Macau casino operator Wynn Macau Ltd. (

HKG:1128
) said Wednesday posted an increase in its net profit last year, despite revenue were impacted by global economic downturn a swine-flu outbreak and mainland China visa restrictions. Its net profit for the 12 months ended Dec. 31 was HK$2.07 billion, up 1.4 per cent from HK$2.04 billion in 2008, in line the forecast made in February. Wynn Macau expects to open an expansion of its flagship Macau project in April.
Michelle Liang
Asia Business News Asia Bureau
Tel: +61-2-9247-4344
Email: michelle.liang@abnnewswire.net
Related CompaniesWynn Macau Limited






Tokyo Gas Co., Limited






Teco Electric & Machinery Company Limited






Energy World Corporation Ltd






CFS Corporation






Aeon Co., Ltd