Brisbane, June 30, 2010 (ABN Newswire) - China Magnesium Corporation Limited (

ASX:CMC
) is raising up to A$8 million pursuant to an IPO to be followed by an ASX listing. It has (through a JV company, in which it is earning a minimum 75% interest) a pure magnesium plant in China - using the simple, cheap and proven pidgeon process - which has a rare permit in place to substantially expand production to 105,000tpa (which would make it one of the world's largest producers), an option to acquire the supplying dolomite (magnesium ore) mine and will have the new capability to produce higher value magnesium alloys (used for making lighter motor vehicles and mobile devices) at effectively the same cost as producing the pure magnesium. Initial plans are to undertake an upgrade and expansion to 20,000tpa alloying capacity (then further expansions in 5ktpa modules to 105ktpa by 2013) and the JV company is anticipating robust operating margins of >US$700/t alloy produced. It has substantial growth potential and the key Chinese parties (including the minority JV partner) also have a significant shareholding in CMC.
BACKGROUND
China dominates global magnesium production using the pidgeon process - a simple, cheap thermal process which is commercially and technically robust compared to the more expensive and capital intensive electrolytic processes in use in western countries.
Abundance of coal, dolomite, ferrosilicon and skilled, low cost labour is a major reason why China (especially Shanxi province) dominates global magnesium production.
Chinese joint venture partner constructed the existing plant in 2004 as a side operation for a coking plant. Key expansion approvals were granted in late 2007 and the joint venture with CMC commenced mid 2008.
Higher production costs caused by older, less efficient legacy equipment led to a temporary suspension of operations when magnesium prices fell during the GFC. Plant currently on care and maintenance. If it were switched back on without any upgrade it would only be a marginal producer.
CMC is planning to upgrade/expand the plant to recommence operations as a low-cost magnesium producer with added magnesium alloying capability.
UPGRADE / EXPANSION PLANS

-----------------------------------------
Phase    Expansion  Aggregate    Target
           (tpa)     Capacity  Completion
-----------------------------------------
Upgrade        N/A      5,000    Feb 2011
1st         15,000     20,000    Feb 2011
2nd         35,000     55,000    Dec 2011
3rd         50,000    105,000    Dec 2012
-----------------------------------------

Upgrade + Phase 1 capex ~US$7.9m (including US$2.9m for the Upgrade only) plus working capital (generally ~ 1 month's operating costs). CMC is confident it can secure debt funding for approximately 50% or more of the capex costs and 100% for working capital.
PLANT ECONOMICS
(Note that the following is based on recent historical price information and does not incorporate income or withholding tax considerations, which are set out in section 2.10 of the prospectus. Although the following information is considered to have a reliable basis, there is no guarantee that the following economic parameters will apply to the upgraded/expanded plant once in production. Refer to section 4.5 of the prospectus for further information and assumptions)
- Operating costs (excl. by-product credits) budgeted at US$2,050/t.
- In early May 2010, local Chinese pure magnesium prices were in excess of US$2,345/t.
- In early 2010, magnesium alloys have typically sold at a US$365-585/t premium to the pure magnesium price.
- Had it been producing tar oil by-product in early 2010, the Group believes it would have received tar oil by product revenues of between US$40-100/t Mg produced (based on a tar oil yield of 3% / t coal, 5t coal per tonne Mg, and local tar oil prices between US$290-630/t.
- Based purely on the above information, it could have expected operating margins to exceed US$700/t magnesium alloy produced had the upgraded/expanded plant been operating in early 2010.
- Mg prices have tended to move in correlation with local ferrosilicon prices (being the highest input costs).
- Potential for further improvements to plant economics.
LOW COST PRODUCER
CMC expects to be at the low end of the cost curve mainly as it will be using modern, leading edge equipment.
There is limited cost information publicly available, but based on anecdotal reports and company research in early 2010 CMC believes that production costs of most Chinese producers were above US$2,200/t.
GROWING MAGNESIUM MARKET
The Independent Market Expert, Roskill Consulting, believes that there will be strong consumption growth over coming years (~6%), particularly in the Mg alloy market (~8%) Magnesium's main advantage is its weight to strength ratio - its density is two-thirds of aluminium's so it can often be cheaper on a volume (rather than weight) basis.
It can be used as a substitute for aluminium in many applications, particularly light weight vehicles and mobile electronic devices, eg, CMC believes magnesium's light weight is important in minimising (lithium battery) power consumption for electric cars.
Global customers are seeking magnesium off-take agreements from reliable producers (presently lacking from existing Chinese-owned producers in terms of contractual reliability).
A major Chinese automotive group is also planning to construct a car production plant in the local area.
CMC'S ADVANTAGES
Key competitive advantages include a permit to substantially expand production, proposed vertical integration (especially plans for alloy production), a nearby source of good quality feedstock (dolomite), and a credible ability to offer reliable magnesium supply.
CMC believes its competitive advantages will enable it to produce at a relatively low marginal cost compared to its peers, and that it will maintain long term operational viability regardless of the magnesium price fluctuations.
VERTICAL INTEGRATON / SYNERGIES
CMC will have control over three key stages: magnesium ore (dolomite) supply (via a call option over the quarry; US$0.7m exercise price), magnesium production and magnesium alloy production - others generally only control one of these.
Existing alloyers generally buy pure magnesium from magnesium producers, then re-melt the magnesium to add the alloying ingredients (with additional metal loss, energy costs, plant infrastructure and overheads) - CMC will bypass this in one stage and capture the alloying margin at nil or negligible additional cost.
Long term, CMC will consider other up/downstream applications to maximise long term profit margins and return on capital.
BARRIERS TO MAJOR NEW PLANTS OR EXPANSIONS/UPGRADES
CMC believes that many existing producers in China are unlicensed and are at risk of closure due to the Chinese government's strategy to rationalise the industry into fewer, larger producers - so CMC believes that investment in upgrading their production facilities (and, in many cases, even switching their plants back on) is unlikely.
DIRECTORS AND MANAGEMENT
Mr Blackhurst (CEO) - Over 20 years experience building new businesses and consulting in Asia and Australasia. Active in China. Co-founder and major shareholder of CMC.
Mr Liang (COO) - Singapore-Chinese engineer with 22 years experience in project / corporate development in Asia, Australia and the UK, particularly for heavy industries and infrastructure projects. Co-founder and major shareholder of CMC.
Mr Li (JV Co Chairman) - Chinese entrepreneur with 37 years in developing/operating businesses in China (incl. magnesium). Well connected with local officials. Family interests own the minority JV partner. Co-founder and major shareholder of CMC.
Mr Jia (JV Co general manager) - Chinese engineer with 21 years in developing/operating businesses in China (incl. magnesium). Co-founder and major shareholder of CMC.
Non-exec directors: Messrs Bass (chartered accountant with 20 years public company experience), Robertson (metallurgist with 25 years experience in mineral processing and manufacturing aluminium products) and Clarey (30 years in international insurance/finance, mostly resources/heavy industries).
RISKS
An investment in the Company is subject to general and specific risks which may affect the value of its Shares and the financial performance, financial position, cash flows, dividends, growth prospects and the price of Shares. Many of these risks are outside the control of the Company and the Directors. There can be no guarantee that the Company will achieve its stated objectives or that any forward looking statements will be met.
Some of the key risks include the risk of doing business in China (including the risk of not being granted or maintaining all of the necessary approvals and permissions to carry out or fund all or part of the Project), single project risk, the risk of a fall in domestic Chinese demand for magnesium and supplier, funding risks, margin risks, increases in costs, exchange rate risks and share market risk.
For the China Magnesium Corporation IPO Investment flyer, please refer to the following link:
http://www.abnnewswire.net/media/en/docs/63196-ASX-CMC-20100629.pdf


About China Magnesium Corporation Limited

Is earning a minimum 75% interest in CMC China which owns a 100% interest in a magnesium ingot production operation in the Shanxi province of north eastern China. The existing operations produce magnesium using the Pidgeon process. However, the operations are licensed to expand output to 105,000tpa, which would make it one of the world's largest magnesium producers, and studies have been completed which augur well for a major expansion of its magnesium operations in a modular form largely by replicating the existing plant.
China Magnesium Corporation Limited
Tom Blackhurst
Managing Director & Chief Executive Officer
Tel: +61-7-5597-1077
Fax: +61-7-5597-1096
Email: Tom.Blackhurst@chinamagnesiumcorporation.com
www..chinamagnesiumcorporation.com
| | |
| --- | --- |
| | Related Companies |
| | |
| --- | --- |
| | Related Industry Topics: |
| | |
| --- | --- |
| | This Page Viewed: (Last 7 Days: 10) (Last 30 Days: 47) (Since Published: 5362) |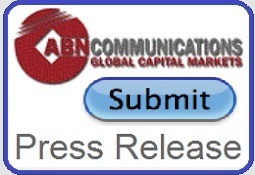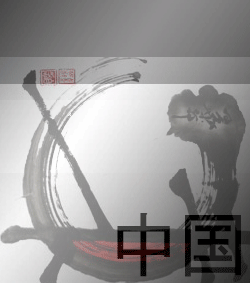 Companies in the News
Mobile Video TV
Scan with your Mobile Phone to view ABN Newswire Video Channel on Mobile