Perth, Nov 9, 2010 (ABN Newswire) - BPH Corporate Limited (

ASX:BPH
) is pleased to provide an update regarding its investee company Advent Energy Ltd's ("Advent") capital raising program and planned drilling activities within PEP11, offshore NSW.
Advent Capital Raising Program Update
Advent is continuing to work with Pareto Securities on its capital raising program. The Pareto Group is an independent investment bank based in Oslo, Norway, with international offices in Singapore and New York.
Pareto is highly ranked within the global energy financial sector and has over the last 3 years raised USD 25 billion for their clients. Pareto's client base includes international oil and gas majors, independent E&P companies and oil service organisations.
Advent is an unlisted public company and is issuing 12 million shares in a book build process being managed by Pareto.
As previously advised, discussions with international companies have also involved equity stakes concurrent with a right of first refusal for LNG offtake at market prices. These confidential discussions have not reached a stage where they require disclosure to the market.
Discussions have been held with a range of international companies including GAIL and other substantial Indian companies as well as corporations from Europe and other Asian countries.
A$22m Capital Raised in Advent
Companies involved in ownership of the PEP11 project have successfully completed significant capital raisings. Net capital raised by associated companies in the last twelve months is A$40m. Capital invested into Advent to date is A$22m. These capital raisings have included A$6m in the recent MEC rights issue in October 2010, A$8m in the recent BPH Corporate Ltd rights issue, A$4.5m placement in MEC to Bob Healy and Assoc and A$7m placement in Advent to the Talbot Group. These capital raisings have placed Advent in an excellent position to negotiate on farmin and equity positions.
Rig Payment
As announced in April 2010 Advent, through its wholly owned subsidiary Asset Energy Pty Ltd, has contracted the Ocean Patriot rig for the drilling of the New Seaclem-1 well.
The funds for the drilling contract have been transferred in accordance with the contract with Diamond Offshore Drilling (Australia) LLC and Apache Energy Ltd.
Equity Issue process
The book build process in Advent will not conclude until all necessary approvals from Government and regulatory bodies have been received.
The book build process is being offered to investors and corporate investors in compliance with Section 708 of the Corporations Act 2001.
BPH announced on 11 October 2010 that it had entered into a conditional agreement to subscribe for up to 12 million ordinary, fully paid shares in Advent, thereby potentially increasing its investment in Advent to 27.7%.
The issue price to BPH will be determined by the book build, but in any event not less than the lowest price under the book build.
If BPH takes up the full amount of Advent shares currently offered then the interests of the major participants will subsequently be BPH 27.7%, MEC 44.9%, Talbot Group 9.57% and Grandbridge (

ASX:GBA
) 7.69%.
Current developments
As per the Farmin Agreement signed on 27 October 2006, Bounty Oil and Gas (

ASX:BUY
) has granted Asset an option to increase its current 25% interest in PEP 11 to an 85% interest by drilling the first well in this highly prospective permit. Bounty will thereby reduce its interest from 75% to 15%. The estimate of total prospective recoverable resources (P50 level) for the PEP11 permit was recently upgraded to 13.2 Tcf.
The New Seaclem-1 well will target the Great White and Marlin prospects, with a combined prospective gas resource estimate of 4.1 Tcf (gas in place, P50 level). The New Seaclem 1 well location is approximately 55 km east of Newcastle. The well is targeting natural gas.
The latest rig schedule shows the rig's activities under the current operator being completed by 29 November 2010.
Statutory Approvals Process Proceeding
Advent has lodged all necessary applications for statutory approvals with the relevant government agencies and has so far received approval from National Offshore Petroleum Safety Authority for the vessel safety case as previously reported.
The approval process is proceeding within the relevant statutory time limits and no major issues have been raised.
Gas Likely at Primary Reservoir Target
Advent has advised that it has received a site survey report covering the Great White & Marlin prospects drilling location.
The pre-drilling site survey is a detailed investigation of the seafloor and sub-seabed conditions at a proposed drilling location.
The independent site survey contractor's analysis of site survey data over the Marlin and Great White prospects states that the geological sequence immediately above the interpreted Permo-Triassic unconformity is "likely" to contain zone(s) of gas.
This sequence identified by the independent site survey contractor is the same sequence that has been identified by Advent to contain the primary reservoir targets of the Great White and Marlin prospects. This interpretation is consistent with the CSIRO PEP11 study into the same seismic sequence described previously (MMR 12 May 2010).
About Advent Energy
Advent Energy Ltd is an unlisted oil and gas exploration company, held by major shareholders MEC Resources, BPH Corporate and Talbot Group Investments. Advent holds a strong portfolio of exploration and near-term production assets throughout Australia. Advent's cornerstone project lies off the coast of NSW in Petroleum Exploration Permit 11 (PEP11), and comprises gas prospects of multi-Tcf capacity. Advent Energy's wholly owned subsidiary Asset Energy Pty Ltd will increase its interest from 25% to 85% of PEP11 by drilling the first well. Bounty Oil and Gas will thereby reduce their interest from 75% to 15%.


About BPH Energy Limited

BPH Energy Limited (ASX:BPH), (previously BioPharmica Limited), is an Australian Securities Exchange listed company developing biomedical research and technologies within Australian Universities and Hospital Institutes.

The company provides early stage funding, project management and commercialisation strategies for a direct collaboration, a spin out company or to secure a license.

BPH provides funding for commercial strategies for proof of concept, research and product development, whilst the institutional partner provides infrastructure and the core scientific expertise.

David Breeze
Executive Director
MEC Resources Ltd
Tel: +61-8-9328-8477
| | |
| --- | --- |
| | Related Companies |
| | |
| --- | --- |
| | Related Industry Topics: |
| | |
| --- | --- |
| | This Page Viewed: (Last 7 Days: 3) (Last 30 Days: 10) (Since Published: 1723) |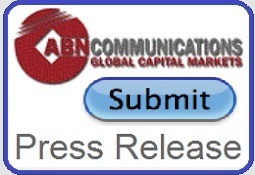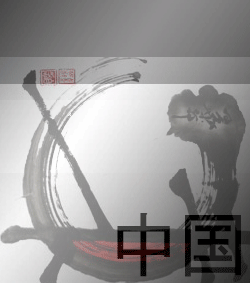 Companies in the News
Mobile Video TV
Scan with your Mobile Phone to view ABN Newswire Video Channel on Mobile