Sydney, Nov 30, 2010 (ABN Newswire) - FINANCE VIDEO: Alkane Resources Limited (

ASX:ALK
) (

PINK:ALNKY
) Managing Director Ian Chalmers Speaks With Brian Carlton at Symposium Resources Roadshow in Sydney.
Mr Chalmers is a geologist and graduate of the Western Australian Institute of Technology (Curtin University). He also has a Master of Science degree from the University of Leicester in the United Kingdom. He has worked in the mining and exploration industry for over 36 years, during which time he has had experience in all facets of exploration through feasibility and development to the production phase. Ian is also a principal in Multi Metal Consultants Pty Ltd.
DUBBO ZIRCONIA PROJECT
Zirconium-hafnium, niobium-tantalum, yttrium-rare earths, uranium - NSW
Australian Zirconia Ltd (AZL) 100%
The Dubbo Zirconia Project (DZP) is located 20 kilometres south of the large regional centre of Dubbo, approximately 400 kilometres northwest of Sydney in the Central West Region of New South Wales. The DZP is based upon one of the world's largest in-ground resources of the metals zirconium, hafnium, niobium, tantalum, yttrium and rare earth elements.
Over several years the Company has developed a flow sheet consisting of sulphuric acid leach followed by solvent extraction recovery and refining to produce several products. This flow sheet has been trialled to Mini Pilot Plant level, to recover a suite of zirconium chemicals, zirconia, a niobium-tantalum concentrate and a yttrium-rare earth concentrate which are used in the expanding ceramic, catalyst, electronics, engineering ceramic, and specialty glasses and alloys industries.
Over the last four years markets for DZP products has continued to grow and new applications for the metals become evident. Of particular interest are the uses of zirconium and hafnium metals in nuclear power facilities; the replacement of lead chemicals by zirconium in undercoating of all metal components of vehicles; and the recent separate announcements by Intel and IBM on the discovery that hafnium is a key component in new generation microprocessors.
ANSTO are reviewing the process to recover separated zirconium and hafnium, and the recovery of uranium. Production of uranium remains prohibited in New South Wales but the current flow sheet requires removal of uranium from the zirconium process stream otherwise it contaminates the end products. The uranium recovered by this process would be stabilised and dispersed in to the residue storage facility. The Project would benefit from the flow on effect of less residue management costs and increased revenue from the sale of a uranium product.
View the videocast here:
http://www.abnnewswire.net/multimedia/en/64311/Alkane-Resources


About Alkane Resources Limited

Alkane Resources Limited (ASX:ALK) (PINK:ALNKY) is a multi commodity explorer and miner with its operations focussed in the Central West of New South Wales, centred about 400km northwest of Sydney. Over several years, including experience in developing the Peak Hill Gold Mine, Alkane has built a substantial resource base and is proceeding towards several developments.

About Symposium

Symposium exists to connect the Australian resources industry with the investment community at both a domestic and international level. We provide a range of opportunities for mining, coal, oil, gas and other energy-related businesses to present to and engage with potential investors. Our events, from monthly roadshows to annual conferences in Australia as well as North America and China are all specifically designed to showcase the resources industry, raise awareness and create mutually beneficial business partnerships. For more information see: www.symposium.net.au
Ian Chalmers
Managing Director
Alkane Resources Limited
Tel: +61-8-9227-5677
Fax: +61-8-9227-8178
http://www.alkane.com.au
| | |
| --- | --- |
| | Related Companies |
| | |
| --- | --- |
| | Related Industry Topics: |
| | |
| --- | --- |
| | This Page Viewed: (Last 7 Days: 58) (Last 30 Days: 330) (Since Published: 9273) |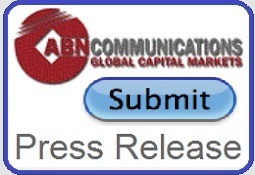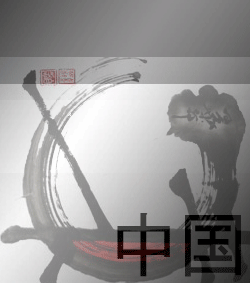 Companies in the News
Mobile Video TV
Scan with your Mobile Phone to view ABN Newswire Video Channel on Mobile