Brisbane, July 1, 2011 (ABN Newswire) - WestSide Corporation Limited (

ASX:WCL
) is pleased to advise that Mitsui E&P Australia Pty Ltd (Mitsui) has today executed farm-in agreements to acquire 49 per cent of the Company's 50 per cent interests in Bowen Basin tenements ATP 688P and ATP 769P.
Mitsui will pay WestSide approximately A$11.5 million - a sum equivalent to 49 per cent of WestSide's acquisition and continuing exploration costs within the tenements to date. Settlement is scheduled to occur following Queensland Ministerial approval of the change in tenement interests.
Mitsui will then have a 24.5 per cent interest in those tenements while WestSide's interest in each tenement reduces from 50 per cent to 25.5 per cent. QGC - A BG Group business (QGC) holds the balance in each.
The farm-ins were accommodated under the recent agreement between WestSide and QGC to restructure their joint venture arrangements covering the tenements. Westside is now the Operator of ATP 688P and approximately half of the ATP 769P Joint Venture.
WestSide's Chief Executive Officer Dr Julie Beeby welcomed the expansion of the existing alliance with Mitsui to include the Company's other prospective Bowen Basin tenement interests via a three party exploration joint venture with QGC, Operator of the Queensland Curtis LNG project.
"These farm-ins significantly strengthen WestSide's joint venture relationship with Mitsui and credentials as an effective, low-cost operator, and validate the Meridian SeamGas joint venture's LNG strategy," Dr Beeby said.
"Significantly, ATP 769P is contiguous with the Meridian SeamGas gasfields and contains the Paranui gasfield where WestSide is currently operating a production pilot project."
Dr Beeby said funds from the farm-ins would provide WestSide with greater financial flexibility to create shareholder value through its various exploration and production programs.
In March 2010 WestSide and Mitsui announced they would jointly acquire the since renamed Meridian SeamGas CSG fields and that Mitsui would have an option to acquire 49 per cent of WestSide's existing interests in ATP 769P and its new Galilee Basin tenements (ATP 974P and ATP 978P). The option was later extended to include ATP 688P.
The map of Bowen Basin tenements ATP 688P and ATP 769P can be viewed here:
http://www.abnnewswire.net/media/en/docs/233060.pdf


About WestSide Corporation Limited

WestSide Corporation Limited is an ASX-listed company (ASX code: WCL) with interests in coal seam gas (CSG) projects in Queensland.

WestSide operates the Meridian SeamGas CSG fields west of Gladstone in Queensland's Bowen Basin. The Meridian gas fields comprise a range of CSG assets including a petroleum lease, gas rights in mining leases and gas compression and pipeline infrastructure connected to Queensland's commercial gas network. WestSide holds a 51% interest in the fields with Mitsui E&P Australia Pty Ltd holding the remaining 49%.

Elsewhere in the Bowen Basin, WestSide is currently operating an exploration and appraisal program at the ATP 769P (Paranui) and ATP 688P (Tilbrook and Mount Saint Martin) sites. WestSide holds a 25.5% interest in the tenements with Mitsui E&P Australia Pty Ltd, which has a 24.5 % interest in each, and QGC, which holds the other 50% in each case.

WestSide also has a 51% operating interest in two Galilee Basin (Queensland) tenements (ATP 974P and ATP 978P) covering an area of over 13,280 sq km, with Mitsui E&P Australia Pty Ltd holding the remaining 49% in each.

Additional information is available on WestSide's website: www.westsidecorporation.com
Julie Beeby
Chief Executive Officer
WestSide Corporation Limited
Tel: +61-7-3020-0900

Richard Owen
Investor & Community Relations Manager
WestSide Corporation Limited
Tel: +61-7-3020-0900
Mob: +61-412-869-937
Email: richard.owen@westsidecorporation.com
| | |
| --- | --- |
| | Related Companies |
| | |
| --- | --- |
| | Related Industry Topics: |
| | |
| --- | --- |
| | This Page Viewed: (Last 7 Days: 12) (Last 30 Days: 48) (Since Published: 2473) |
---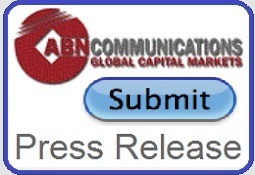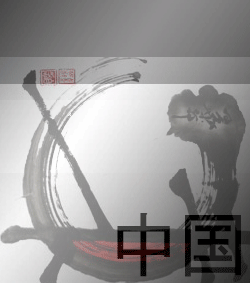 Companies in the News
Mobile Video TV
Scan with your Mobile Phone to view ABN Newswire Video Channel on Mobile