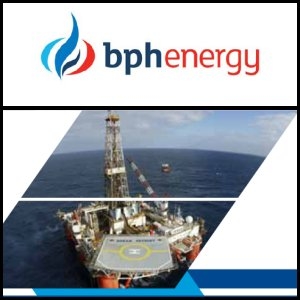 BPH Energy Limited (ASX:BPH): Rig and Production Testing Equipment Arrived Onsite at EP 386
Perth, Sep 22, 2011 AEST (ABN Newswire) - MEC Resources (

ASX:MMR
) is pleased to provide the following advice from its investee company Advent Energy Ltd (Advent) regarding the EP386 permit in the onshore Bonaparte Basin, WA.
Advent's major shareholders include MEC Resources, BPH Energy (

ASX:BPH
), Talbot Group Investments and Grandbridge (

ASX:GBA
).
Advent has advised that its contracted workover rig and production testing equipment have now arrived on site at EP 386 in the Bonaparte Basin. Operations are anticipated to commence on Sunday 25 September 2011 and are expected to continue for approximately six weeks.
About BPH Energy Limited
BPH Energy Limited (ASX:BPH), (previously BioPharmica Limited), is an Australian Securities Exchange listed company developing biomedical research and technologies within Australian Universities and Hospital Institutes.
The company provides early stage funding, project management and commercialisation strategies for a direct collaboration, a spin out company or to secure a license.
BPH provides funding for commercial strategies for proof of concept, research and product development, whilst the institutional partner provides infrastructure and the core scientific expertise.

David Breeze
Executive Director
MEC Resources Limited
Tel: +61-8-9328-8477
Related CompaniesMEC Resources Limited


Grandbridge Limited
BPH Energy Limited