Ulaanbaatar, Oct 27, 2011 (ABN Newswire) - Mr. Hiroki Kurihara, Executive Director of Tokyo AIM, educated attendees about capital raising opportunities for international companies through the Tokyo AIM. The Tokyo AIM was launched in 2009 and is a Joint Venture between the Tokyo Stock Exchange (51%) and the London Stock Exchange (49%). Tokyo AIM was launched to meet the unmet demands of investors and issuers, more specifically, it was launched to address the high degree of regulations that are currently required in the traditional stock exchanges.

Listing Requirements and Investor Universe

The Tokyo AIM is more flexible and has easier listing requirements as compared with existing markets since it is not open to regular retail investors. Only professional investors including institutional investors, government agencies, private listed companies and wealthy individuals are allowed to invest in the Tokyo AIM. Further, non-residents of Japan are also allowed to invest in the Tokyo AIM. As opposed to existing markets, the Tokyo AIM is more lenient in listing requirements in terms of language (English or Japanese), accounting standards (IFRS, US GAAP, Japan GAAP, others), listing criteria (no numerical criteria), application period (10 days) and reporting (no internal control reports, no quarterlies).

Role of J-Nomads (Nominated Advisors)

J-Nomads or nominated advisors are supposed to judge the suitability of an issuer to list on the Tokyo AIM. Currently, there are 6 nominated J-Nomads:

- Daiwa Securities Capital Markets Co. Ltd.
- Mitsubishi UFJ Morgan Stanley Securities Co., Ltd.
- Mizuho Investors Securities Co., Ltd.
- Mizuho Securities Co., Ltd.
- Nomura Securities Co., Ltd.
- SMBC Nikko Securities Co., Ltd.

However, since these J-Nomads are not very keen to promote listings on the Tokyo AIM given the work they have to do vis-à-vis the size of the issues hence the Tokyo AIM is contemplating a new J-Nomad framework where the J-Nomads could outsource a lot of their tasks (due diligence etc). Lastly, the Tokyo AIM is also considering the promotion of regional boutique J-Nomads from different regions in Japan and even in Mongolia to promote listings on the Tokyo AIM.

ABOUT MONGOLIA EXPERT SERIES

This year's conference, titled "Mongolia: Capital Raising and Investment" was the fifth edition of its kind to be organized by Frontier Securities. Having grown year on year in terms of importance since 2007, this conference has become a major event for anyone interested in exploring the latest developments in Mongolia's business environment from key direct sources. The focus of this last edition, held in the context of a robustly growing economy and booming mineral exports, encompassed the dynamics of capital raising from the viewpoint of the Mongolian government and local private sector by way of privatization and/or bond issue. It further provided the global investors community (266 Mongolian and foreign entities covering 19 countries were represented) with some relevant and up-to-date insights about the numerous opportunities offered by a wide array of sectors in the country, the most prominent of which being the mining sector.

The conference has gathered more than 500 prominent industry leaders and government officials from organizations such as Foreign Investment and Foreign Trade Agency, State Property Commission, Ministry of Road and Transportation, MonAtom, Erdenes MGL, Mongol Bank, Government of Mongolia, Ministry of Mineral Resources and Energy, Mongolia Development Bank, National Development and Innovation Committee, TDB Mongolia, Prophecy Resource Corp, Mongolian Mining Corporation, South Gobi Energy Resource as well as various professionals from international financial markets, including; Citigroup, J.P. Morgan, CICC, BOC International, Ipreo, Moody's Investors Service, Hogan Lovells, Jones Day, Minter Ellison, Quam Asset Management, American Appraisal, BMI Technical Consulting (Resources) Ltd, etc. In addition, senior managers from MSE Mongolian Stock Exchange, Hong Kong Stock Exchange, Korea Exchange, London Stock Exchange, and Tokyo Stock Exchange have featured in our conference and shared their knowledge and insights regarding IPO and capital raising with broad audience of our conference.

Mongolia Expert Series is one of the in-house research report of Frontier Securities which utilizes the information collected during the Frontier Securities' Annual Conference. We hope the series will provide genuine insight into Mongolian investment environment, as well as various capital raising opportunities present for Mongolian companies.


About Frontier LLC

Frontier Securities is the first local Mongolian Securities firm with a global network and international expertise. Established by Masa Igata, Frontier has been given full-service securities related license by the Financial Regulatory Committee (FRC) of Mongolia. Frontier also has brokerage, dealing and underwriting licenses that are regulated by FRC. Since its establishment, Frontier's primary area of focus has been the cross-border investment banking business.
Ariunaa Kheeshig
Email: staff@frontier.mn

Masa Igata
Email: mi@frontier.mn

Frontier Securities
Tel: +976-7011-9999
Fax: +976-7011-1991
Web: www.frontier.mn
| | |
| --- | --- |
| | Related Companies |
| | |
| --- | --- |
| | Related Industry Topics: |
| | |
| --- | --- |
| | This Page Viewed: (Last 7 Days: 8) (Last 30 Days: 54) (Since Published: 2025) |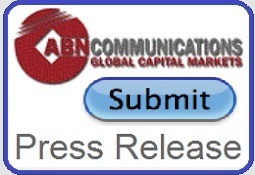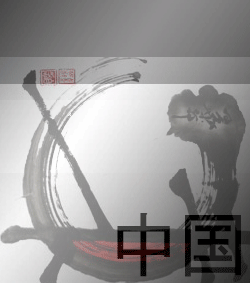 Companies in the News
Mobile Video TV
Scan with your Mobile Phone to view ABN Newswire Video Channel on Mobile