Perth, May 1, 2012 (ABN Newswire) - Toro Energy Limited (

ASX:TOE
) is pleased to announce the start of its 2012 drilling program at its 100% owned Theseus Uranium Project in WA.
In November 2011, Toro announced an Exploration Target Range# ("ETR") for the project of:
20Mt to 40Mt @ approx. 400 to 500parts per million (ppm) U3O8, for 10,000t to 20,000t U3O8 or 22Mlb to 44Mlb U3O8#
The purpose of this drilling campaign is to convert a significant portion of the ETR to an Inferred Resource and to follow up on existing identified mineralisation from previous drilling campaigns that are outside the area of the ETR.
A mud rotary rig will commence the initial program of approximately 20,000 metres in the target areas shown on Figure 1.
The main zone of mineralisation (0.5m >100ppm eU3O8) covers an area about 6.0 kilometres long by up to 1.5 kilometres wide. This zone is open to the northwest and southeast and a second zone, about 2 kilometres long by 0.5 kilometres wide, is open to the east.
All holes will be logged using a prompt fission neutron ("PFN") tool that will allow Toro to directly measure and report the grade of uranium mineralisation.
Background
Theseus was discovered by Toro during a grassroots regional aircore drilling program by the Company in 2009. Initial results highlighted the potential for sandstone hosted uranium mineralisation at Theseus. Drilling in 2011 confirmed the presence of significant uranium mineralisation. A total of 130 vertical mud rotary and aircore holes have been drilled and downhole gamma logged at the project. Almost 50% of the holes (64 of 130, drilled at Theseus) report a gamma, assay or PFN result greater than 0.5m @ 100ppm U3O8.
Uranium mineralisation (as shown in Figure 2) is hosted within the variably oxidised sandclay sequence and its distribution is concentrated at boundaries between reduced and oxidised sediments ("redox" boundaries). The thickest and highest grade mineralised intercepts are hosted within sands ranging from 1m to 6m thick, while thinner intercepts are localised at the upper and lower boundaries of sand units. This distribution is consistent with the classic "roll-front" style of mineralisation.
Theseus shows similarities to the Beverley and 4 Mile uranium deposits in the Frome Embayment of South Australia.
Initial bottle roll * extraction tests on mineralised material from the Theseus Project have been recently completed. These tests exhibited very high extraction rates of 95.5% and 96.4% on two composite samples with 75% of the extraction being completed in the first 12 hours and 95% extraction after 48 hours. Additional bottle roll extraction tests will be finalised in the next few weeks.
The high tenor and speed of the uranium extraction suggest the Theseus mineralisation consists predominantly of uraninite and coffinite and is readily available for leaching. This is a very promising result and is comparable to preliminary recoveries from other Australian in-situ recovery type deposits. Further studies will determine the exact nature of the uranium mineral speciation.
These extraction tests were conducted by ALS Ammtech using either alkaline or acid leach and with or without the addition of oxidants. The results for the thirteen extraction tests are shown on Figure 3. Uranium extraction is rapid, mostly completed in less than four hours with very low acid consumption.
Toro Managing Director, Mr Greg Hall said: "It is very good news for Toro to be able to start this drilling program early in the season. Toro believes there is an excellent chance to convert the Exploration Target Range estimate to an Inferred Resource over the next few months. We are looking forward to further positive news from Theseus, especially after the highly successful extraction tests improve the probability of an ISR project".
* "Bottle roll" leach results are a preliminary bench scale test under laboratory conditions to test for uranium extraction under controlled conditions. Recoveries do not necessarily reflect final expected metallurgical recoveries.
To view the complete Toro Energy announcement including Tables & Figures, please refer to the following link below:
http://media.abnnewswire.net/media/en/docs/ASX-TOE-187917.pdf


About Toro Energy Limited

Toro Energy is a modern Australian uranium company with progressive project development, acquisition and growth. The company is based in Adelaide, South Australia with a project office in Perth, Western Australia.

Toro's flagship and wholly-owned Wiluna uranium project (includes existing mining lease) is 30 kilometres southeast of Wiluna in Central Western Australia.

Wiluna contains two shallow calcrete deposits, Lake Way and Centipede, with prefeasibility and optimisation studies completed and a definitive feasibility study underway. Toro has advanced the Approvals process with an anticipated date of mid-2012, construction through 2013 and first uranium sales in 2014.

Toro has a new uranium project at Theseus in Western Australia, and owns uranium assets in Northern Territory, South Australia and in Namibia, Africa.
Toro Energy Limited
T: +61-8-8132-5600
F: +61-8-8362-6655
WWW: www.toroenergy.com.au

| | |
| --- | --- |
| | Related Companies |
| | |
| --- | --- |
| | Related Industry Topics: |
| | |
| --- | --- |
| | This Page Viewed: (Last 7 Days: 3) (Last 30 Days: 26) (Since Published: 999) |
---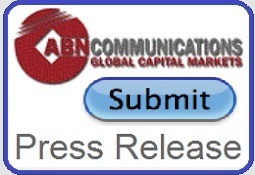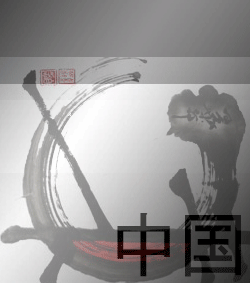 Companies in the News
Mobile Video TV
Scan with your Mobile Phone to view ABN Newswire Video Channel on Mobile