Perth, June 14, 2012 (ABN Newswire) - ABM Resources NL (

ASX:ABU
) is pleased to announce the first results of the season from extensional drilling at the Company's 2.67 million ounce gold Buccaneer Porphyry Deposit.
Highlights from Buccaneer
High grade intercepts on the south east extensions of Buccaneer in BCRC100090 ending in mineralisation with:
- 31 metres averaging 3.68g/t gold (0.5g/t cut-off) including:
- 14 metres averaging 7.56g/t gold (1.1g/t cut-off).
Recent review of 2011 drill core from Buccaneer reveals considerably more visible free gold in veins than previously observed prompting further review of higher grade zones.
Update from Old Pirate High Grade Gold Deposit:
Exploration in full swing with over 8000 samples consigned to the laboratory pending assay:
- 40 holes (>6500 metres) of an initial 43 hole infill and extensional drill campaign at Old Pirate completed and pending assay.
- More than 2000 samples of further vein horizons at Old Pirate have been collected and are pending assay.
Darren Holden, Managing Director, said, "The first 2012 drill assay results from Buccaneer have intersected higher-grade material. These results, combined with a recent review of core drilled in 2011, has prompted ABM to conduct a more detailed study into higher grade sections of Buccaneer. As a result, the Company is considering re-optimising the resource work focusing on higher grade zones as well as the bulk tonnage target scenarios already reported."
Buccaneer 2012 Programs
The Twin Bonanza Gold Project includes both the Old Pirate High Grade Gold Deposit and the Buccaneer Porphyry Gold Deposit. The 2012 field programs are primarily focused on advancing the high grade Old Pirate Deposit. However, several areas at Buccaneer remain untested where the Company is drilling to infill and extend the deposit. The first round of results is attached in Appendix 1.
Hole BCRC100090 was drilled to test the south-eastern contact of the Buccaneer Porphyry Deposit and encountered a wide zone of high grade mineralisation. The hole intersected intense chlorite altered zones and quartz veins at a down hole depth of 354 metres (approximately 290 metres below surface) with the hole ending in mineralisation at 396 metres (Figure 1 & Figure 2). This zone of mineralisation is possibly a new structurally controlled zone. The Company also reports results from BCRC100091, BCRC100092 and BCRC100093 which were all drilled to test possible extensions. All holes intersected mineralised zones (Appendix 1) with a further 5 holes drilled at Buccaneer pending assay.
Geological Review of Buccaneer Porphyry and Structurally controlled high grade zones
A recent review of the 2011 drill core at Buccaneer by a researcher from The University of Western Australia and ABM geologists has revealed considerably more visible gold than previously noted. These occurrences were observed in several holes including BCRD100005, drilled in 2011, where multiple visible gold occurrences are observed throughout a zone previously reported with 41 metres averaging 3.54g/t gold. The gold sits within shallowly dipping quartz veins and breccia zones. The Company is commencing a review of these higher grade zones with a view to potentially re-optimising the existing resource estimation work.
Update from Old Pirate
ABM is currently conducting a drilling and surface sampling / trenching campaign at Old Pirate. The aim of the work is to infill the existing resource for resource category upgrade, and to extend the resource into target areas not previously tested. To date the Company has completed 40 holes for approximately 6500 metres of drilling and exposed and collected more than 2000 samples from veins as part of the longitudinal trenching program. ABM intends to update the resource model (currently 565,000 ounces inferred and indicated resource (uncut) grading 10.5g/t gold) and the scoping study based on the new extensional results.
To view the complete ABM Resources announcement including the Figures and Appendix, please click the following link below:
http://media.abnnewswire.net/media/en/docs/ASX-ABU-593071.pdf


About ABM Resources NL

ABM Resources (ASX:ABU) is an exploration company developing several gold discoveries in the Central Desert region of the Northern Territory of Australia. The Company has a multi-tiered approach to exploration and development with a combination of high grade potentially short-term production scenarios such as Old Pirate and the Golden Hind, large scale discoveries such as Buccaneer, and regional exploration discoveries such as the Kroda Gold Project. In addition, ABM Resources is committed to regional exploration programs throughout its extensive holdings.
ABM Resources NL
T: +61-8-9423-9777
F: +61-8-9423-9733
WWW: www.abmresources.com.au

| | |
| --- | --- |
| | Related Companies |
| | |
| --- | --- |
| | Related Industry Topics: |
| | |
| --- | --- |
| | This Page Viewed: (Last 7 Days: 3) (Last 30 Days: 8) (Since Published: 588) |
---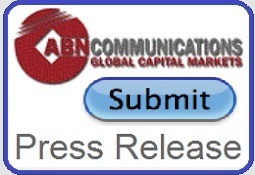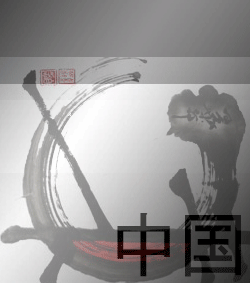 Companies in the News
Mobile Video TV
Scan with your Mobile Phone to view ABN Newswire Video Channel on Mobile