Perth, June 29, 2012 (ABN Newswire) - The Directors of Venus Metals Corporation Limited (

ASX:VMC
) are pleased to announce that it has been awarded two grants totalling $350,000 for drilling at Radi Hills ($200,000) and Citadel ($150,000) projects under WA Government Exploration Incentive Scheme Co-funded Exploration Drilling Programme. Venus will be required to match the $350,000 funding grant on a dollar-for-dollar basis on direct drilling costs.
The Department of Mines and Petroleum considered applications from various exploration companies in WA and awarded funding for 56 high quality and technically sound proposals to promote new exploration concepts and new exploration technologies. The grants were awarded after evaluating the Projects under strict point criteria system including innovative drilling and passing through tight competition. Both the Radi Hills and Citadel projects (Figure 1, link below) are 100% owned and operated by Venus.
The Projects are located 150 to 200 km north-northwest of world class Telfer, O'Callaghans and Nifty deposits on the structurally controlled Anketell gravity ridge areas of Canning basin (Figure 2, link below). The exploration targets1 are for Iron Oxide-Copper Gold (IOCG) mineralisation in Proterozoic basement rocks concealed beneath sand and sediment cover of the Canning Basin.
Projects Background:
Radi Hills
- The proposed Govt co-funded drilling programme will test the geophysical model of coincident high magnetic (1500nT), high "Bulls Eye" gravity (5mGal) and Electromagnetic discrete late time responses2 with source modelled at a depth of approximately 500 m at Radi Hills. The locations of planned drill holes are shown in Figure 3 of release (link below).
- The RC/diamond drilling at Radi Hills in 2011 was terminated at 357.3 m depth due to drilling difficulties. Now Venus has proposed an innovative method of drilling to overcome the previous drilling difficulties using a combination of water bore type of drilling up to 500 m followed by diamond tailing up to 800-900 m depth (Figure 4, link below).
- The previous composite assays of overlying sediments has shown anomalous values of Tungsten (up to 470 ppm), Copper (up to 655 ppm), Gold (up to 160 ppb) and Silver (up to 5.6 g/t). Some pyritic iron oxide layers have also been encountered in the metasediments. It was interpreted as a possible "leakage halo effect" from an underlying basement source/mineralisation yet to be drilled (please refer ASX release 6th Sept 2011).
Citadel:
- The RC/diamond drilling programme will test geophysical targets1 with coincident high magnetic and high gravity and doubly plunging anticline structure (a Telfer dome "look alike"). The depth to mineralised Proterozoic basement is expected to be within 250 m. The proposed drill hole locations at Citadel are shown in Figure 5 (link below).
The drilling is expected to be commenced as soon as possible.
View the full release including tables and charts here:
http://media.abnnewswire.net/media/en/docs/ASX-VMC-594747.pdf


About Venus Metals Corporation Limited

Venus Metals Corporation Limited (ASX:VMC) current projects consist of the Yalgoo Iron Ore Project which is located within the Murchison mid west region of Western Australia which is an emerging multi-billion dollar Chinese and Japanese iron ore investment province. The Yalgoo Project is subject to a formal farm-in agreement with HD Mining & Investment, a subsidiary of Shandong Provincial Bureau or Geology & Mineral Resources (SDGM) involving an $8m sole spend by HD Mining to earn a 50% interest in the Iron Ore Project. Once the joint venture is formed if Venus Metals elects not to contribute it will receive a 4.5% gross iron ore royalty from any production from the Yalgoo Iron Ore Project.

The company also has 3 super projects being Argyle North, Telfer North and Tropicana East projects. The focus of the super projects is for the discovery of world class deposits within concealed parts of the lower proterozoic orogenic belts which host the majority of Australia's giant ore bodies including Argyle (diamonds), Telfer (gold), Olympic Dam (iron oxide copper gold), Broken Hill (base metals) and Mt Isa (base metals, IOCG).
Venus Metals Corporation Limited
T: +61-8-9321-7541
F: +61-8-9486-9587
WWW: www.venusmetals.com.au

| | |
| --- | --- |
| | Related Companies |
| | |
| --- | --- |
| | Related Industry Topics: |
| | |
| --- | --- |
| | This Page Viewed: (Last 7 Days: 7) (Last 30 Days: 42) (Since Published: 1181) |
---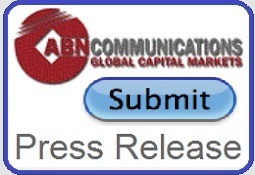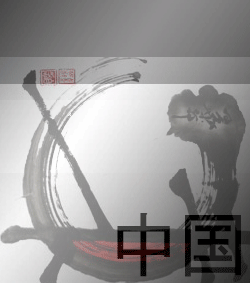 Companies in the News
Mobile Video TV
Scan with your Mobile Phone to view ABN Newswire Video Channel on Mobile