Perth, July 6, 2012 (ABN Newswire) - ABM Resources NL (

ASX:ABU
) are pleased to provide a quarterly activities and cashflow report for the 3 months ended 30 June 2012.
PROJECTS
ABM Resources NL ("ABM" or the "Company") is focused on gold projects in the Northern Territory of Australia.
The Twin Bonanza Gold Camp with its multiple targets has both high-grade gold deposits and porphyry style (bulk tonnage) deposits. During the Quarter, the Company released a resource upgrade, results of a scoping study for Old Pirate, commenced the 2012 field season and announced first drilling and surface sampling results.
ABM is the largest exploration license holder in the Tanami - Arunta regions of the Northern Territory. The Company firmly believes that the region is capable of further world-class gold discoveries. ABM continues to prioritise its targets and a full target summary can be found in Appendix 1.
Exploration Summary from June Quarter During the Quarter, ABM:
1. Nearly doubled its overall resource estimation from 1.67Million ounces to 3.3Million ounces gold in multiple categories across 3 deposits including:
- 565,000 ounces of gold averaging 10.65g/t gold (uncut) at Old Pirate or 427,400 ounces averaging 7.95g/t gold (top cut).
2. An initial Scoping Study at Old Pirate indicated potential for:
- 261,000 ounces extractable in open pit.
- Low capital expenditure requirement of $27.1 Million.
- Low cash cost of $383 per ounce ($511 per ounce total cost).
- $257 Million positive cash flow.
- Expansion with further surface discovery and underground design work.
3. Discovered a new high grade "East Side" vein during a surface sampling program at Old Pirate with surface longitudinal samples of 185 metres strike length averaging 30.96g/t gold.
4. Observed coarse visible gold at the Golden Hind Prospect located 800 metres south of Old Pirate.
5. Completed an initial 44 hole program at Old Pirate with assay results pending.
6. Completed >2400 metres of longitudinal surface sampling with results pending.
7. Drilled new high grade gold intersection at Buccaneer of 31 metres averaging 3.68g/t gold.
8. Commenced regional geophysics and geochemistry programs for next round of targets.
Twin Bonanza Gold Camp
The Twin Bonanza Gold Camp contains more than thirty targets, including the Buccaneer Porphyry Gold Deposit and the Old Pirate Gold Prospect.
Twin Bonanza is centred approximately 22 kilometres south of the Tanami Road and 14 kilometres east of the Western Australia - Northern Territory border. The Project spans the highly prospective "Trans Tanami Structure" - an inferred regional / tectonic geological feature which hosts numerous gold deposits including Newmont's multi-million ounce Callie Gold Mine.
Old Pirate Gold Prospect (High Grade)
The Old Pirate High Grade Gold Prospect sits within a 4 kilometre long gold anomaly located approximately 2 kilometres from the Buccaneer Porphyry Gold Deposit.
Old Pirate consists of outcropping gold bearing quartz veins hosted by folded shales and sandstones with quartz veins preferentially developed in the thicker shale units. Multiple veins have been mapped covering an overall area of 700 metres by 300 metres and range from a few centimetres to several metres in width. Drill results indicate gold extends from surface to a depth of at least 200 metres. Gold is very coarse and can be extremely high grade in the veins.
During the Quarter ABM released the JORC compliant maiden resource for Old Pirate, scoping study results and first results of the continued Old Pirate surface sampling program.
(a) The Old Pirate Resource (to view tables, please click the link at bottom of release).
(b) The Old Pirate Scoping Study
Entech Pty Ltd Mining Consultants compiled a scoping study based only on open pit Indicated and Inferred resource estimates to a depth of 100 metres. The Stage 1 Old Pirate open pit is modelled to contain 832,000t averaging 11.5g/t gold and is based on both Inferred and Indicated Resource Estimations. The presence of high grade coarse free gold at Old Pirate suggests the construction of a simple Gravity Processing Plant with savings on capital expenditure and processing compared to conventional cyanide leach processing.
On-site Gravity Processing Plant. Assumes a 350,000 to 450,000 tonnes per annum gravity gold recovery plant is installed at Old Pirate and assumes a $1600 per ounce realised gold price:
- 261,000 ounces gold recovered (85% recovery) in Stage 1 open pit via gravity gold extraction methods. Stage 1 does not include cyanide leach, underground scenarios or integration of other gold bearing veins identified but not in the resource estimation.
- $27.1M capital expenditure (gravity plant, camp and associated infrastructure) paid back in the first 5 months of production.
- $257M Net Present Value (NPV) applying 0% discount rate (equivalent to cash flow over 2 years mine life).
- $228M NPV applying 9.8% discount rate.
- $511 per ounce of gold total operating cost inclusive of mining, processing, royalties and administration (cash cost ~$383 per ounce).
(c) The Old Pirate Surface Sampling Extension
First results of the 2012 field season surface sampling program uncovered a new high grade vein located to the east of the main Old Pirate Resource. Systematic sampling returned 185m strike length averaging 30.96g/t gold (Table 3).
The first phase of the 2012 program also included the sampling of a vein on the western limb of the main Old Pirate resource. The current resource model does not extend to surface in this area and this newly sampled vein section is also considered potentially extensional to the existing resource. This vein links to the north with a vein reported in 2011 with a strike length of 102 metres averaging 32.62g/t gold (08/02/2012). The width of the vein is up to 6 metres. Table 4 contains details of this sampling.
(d) Visible gold at The Golden Hind Prospect
The Golden Hind Prospect is a single outcropping vein ranging from 3 metres to 30cm in width. The vein has been mapped over a strike length of approximately 400 metres and continues under shallow cover to the northwest and southeast. To the southeast the vein is interpreted to wrap around an anticline (an arch shaped geological structure) and is structurally analogous to the main Old Pirate deposit.
Buccaneer Porphyry Gold Prospect
(a) The Buccaneer Resource
On 16 April 2012 ABM announced a 60% increase on previous resource estimates at the Buccaneer Porphyry Deposit. The Buccaneer Porphyry Gold Deposit is a bulk-tonnage intrusive-related gold deposit. An overall resource model was constructed in 3 domains (Buccaneer, Caribbean Zone, and Cypress Zone). The Buccaneer Porphyry deposit remains open in several directions with the Eastern Contact Zone, Cypress Zone and the Caribbean Zone forming key targets for the 2012 field season.
(b) First drilling results of the 2012 field season from Buccaneer
During the Quarter ABM received drill results for the first 4 extensional drill holes at the Buccaneer Porphyry Gold Deposit including:
- High grade intercepts on the south east extensions of Buccaneer in BCRC100090 ending in mineralisation with:
- 31 metres averaging 3.68g/t gold (0.5g/t cut-off) including:
- 14 metres averaging 7.56g/t gold (1.1g/t cut-off).
(c) Geological review of Buccaneer Porphyry and structurally controlled high grade zones A review of the 2011 drill core at Buccaneer by a researcher from The University of Western Australia and ABM geologists has revealed considerably more visible gold than previously noted. These occurrences were observed in several holes including BCRD100005, drilled in 2011, where multiple visible gold occurrences are observed throughout a zone previously reported with 41 metres averaging 3.54g/t gold. The gold sits within shallowly dipping quartz veins and breccia zones. The Company is commencing a review of these higher grade zones with a view to potentially re-optimising the existing resource estimation work.
Hyperion Gold Project
The Hyperion Gold Project is located approximately 15 kilometres north-north east of the Groundrush Gold Deposit (Tanami Gold NL). The project consists of two mineralised zones namely Hyperion Central and Hyperion South. At Hyperion Central gold is hosted in quartz-carbonate veins associated with a granite dyke within a differentiated dolerite rock. At Hyperion South gold is hosted in quartz-carbonate veins within dolerite and sedimentary rocks.
On 16 April 2012 ABM announced a maiden inferred resource for Hyperion. The resource is based on a total of 91 drill holes for 11157 metres of drilling and includes historic drill data from previous explorers as well as ABM Resources' drilling data.
Regional Projects
(a) North Arunta Regional Project Area Geophysics
During the Quarter ABM commenced an airborne electromagnetic survey over three regional target areas. The aim is to identify conductive clay rich alteration zones along regional structures as well as possible base metal sulphide bodies. The airborne electromagnetic survey covers the over the following areas:
- The Kroda and Tulsa trends. In 2011 ABM reported strong drill results from the Kroda Gold Project such as 57 metres averaging 3.83g/t gold including 29 metres averaging 6.38g/t gold (refer announcement 27/09/2011). Kroda consists of a 14 kilometre combined strike length geochemistry anomaly.
- Reynolds Range / Stafford Gold Zone project area which includes the Sabre Gold Prospect where drilling in 2010 returned 35 metres averaging 2.02g/t gold (refer to release 24/05/2010) and the Reward Copper-Silver prospect where surface sampling returned rock-chips of 17.8% copper, 271g/t silver and 0.55g/t gold (refer to release 13/05/2010).
- Bonita project area, which includes a 6 kilometre diameter magnetic anomaly known as the Swampy Target at the intersection of tectonic scale geological structures.
(b) Other Regional Project Areas
Regional ionic leach geochemistry surveys have commenced and are aimed to generate new drill targets on the wider Twin Bonanza Gold Camp, Mallie / Tanami Downs project area, Bonita and Lake Mackay areas.
Priorities going forward include:
2012 Priority Discovery Stage Projects:
- Twin Bonanza Gold Camp:
- Continue extensional surface sampling program at Old Pirate and extensional targets such as The Golden Hind Prospect.
- Continue extensional and infill drilling at Old Pirate.
- Continue extensional drilling at the Buccaneer Porphyry Gold Deposit.
- Drill test other prospect areas including the Corsair Prospect, the Landlubber Prospect, the Bandit Prospect and the Golden Hind Prospect.
- Conduct further detailed gravity gold recovery metallurgical tests on the Old Pirate deposit.
- Conduct metallurgical testing on the Buccaneer Porphyry Gold Deposit.
- Continue extensional surface soil geochemistry programs.
2012 Other Planned Activities:
- Complete regional airborne electromagnetic survey at the eastern Barrow Creek, Reynolds Range (Stafford Gold Zone) and Bonita regional project areas.
- Kroda Gold Project / Tulsa Project:
- Analysis of historic data and geophysics for further drill testing.
- Regional Projects:
- Apply regional geochemistry and mapping programs across several project areas.
None Core Assets
Discussions on the divestment are ongoing with several parties on the Erayinia base metal project in Western Australia.
Tenement Portfolio
ABM has 70 granted licenses and 51 exploration license applications in the Northern Territory totalling more than 33,000 square kilometres. ABM continues its strong working relationship with the Central Land Council, the Traditional Owners and the Northern Territory Department of Resources.
CORPORATE
Cash Position
ABM is in a very strong cash position with $23M and no debt at the end of the Quarter.
Related Party Transactions
ABM's Chairman Mike Etheridge purchased 1 Million shares on market.
To view the complete ABM Resources Quarterly Report including Tables, Figures and Appendix 1, please click on the link below:
http://media.abnnewswire.net/media/en/docs/ASX-ABU-595648.pdf


About ABM Resources NL

ABM Resources (ASX:ABU) is an exploration company developing several gold discoveries in the Central Desert region of the Northern Territory of Australia. The Company has a multi-tiered approach to exploration and development with a combination of high grade potentially short-term production scenarios such as Old Pirate and the Golden Hind, large scale discoveries such as Buccaneer, and regional exploration discoveries such as the Kroda Gold Project. In addition, ABM Resources is committed to regional exploration programs throughout its extensive holdings.
ABM Resources NL
T: +61-8-9423-9777
F: +61-8-9423-9733
WWW: www.abmresources.com.au

| | |
| --- | --- |
| | Related Companies |
| | |
| --- | --- |
| | Related Industry Topics: |
| | |
| --- | --- |
| | This Page Viewed: (Last 7 Days: 6) (Last 30 Days: 37) (Since Published: 913) |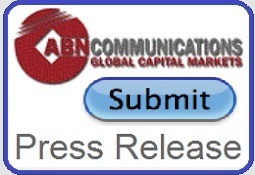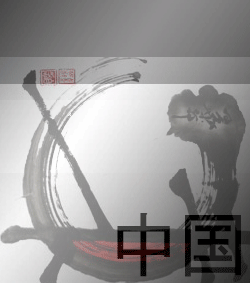 Companies in the News
Mobile Video TV
Scan with your Mobile Phone to view ABN Newswire Video Channel on Mobile