Sydney, July 24, 2012 (ABN Newswire) - Emerging bauxite exploration and development company, Australian Bauxite Limited (

ASX:ABZ
) has received laboratory and exploration results from drilling and surface exploration at its newly consolidated 11 Tasmanian exploration tenements totalling 1,897 square kilometres in central Northern Tasmania (Figure 1, see link below).
334 drill holes and 1,521 surface samples (some of substantial size) have been completed in Tasmania over the past 18 months and all results have been carefully assessed so as to define areas that may be suitable for a bauxite extraction and export project on the basis of:
1. Sufficient tonnages of thick, good quality low-silica, gibbsite-rich bauxite
2. Nearness to high-capacity transport routes linked to nearby mineral export ports
3. Most importantly, as free as possible of socio-environmental constraints that might prevent investment in a new business in central Northern Tasmania
As a result of this assessment, 2 outlying tenements are to be relinquished and 2 new tenements secured in areas of quarrying and cleared lands that contain bauxite. 1 new tenement has been offered for grant and 2 applications are pending. Community consultation and expert advice has led to a greater level of confidence that bauxite extraction could be viable in several of these areas once sufficient resources are identified and required approvals obtained.
Australian Bauxite CEO Ian Levy said; "Investing in Tasmania is only done after careful consideration of the risk-rewards situation based on expert advice. It requires an understanding of Tasmania's special circumstances.
"We believe that with goodwill and common sense, ABx can develop a viable project in Tasmania."
Logistical Setting
Central Northern Tasmania has good infrastructure, with an operating rail line passing through the bauxite areas as well as heavy haulage highways. Both rail and road link directly to efficient operating mineral export ports at Burnie and Bell Bay that have spare port capacity (see Figure 2).
Tasmania has a well-developed electric power grid based mainly on hydroelectric power and has ample water supplies in most areas. Natural gas from the Bass Strait field is distributed throughout Tasmania and there are many well-established population centres throughout the region.
Coal mining occurs in the Fingal Valley area east of the main bauxite areas and large cement works are operating in the area south of Devonport to the west of the bauxite areas.
Central Northern Tasmania has some of Australia's best steel fabrication and heavy machinery workshops as well as highly experienced earth moving and construction contractors.
In summary, the Tasmanian bauxite project areas in central Northern Tasmania are near regional cities, power, water and a pro-development workforce.
Bauxite Quality
To date, 11 target areas have been identified, numbered 1 to 11 in Figure 3.
Table 1 shows the typical surface sample results from the DSO Bauxite (see definitions in link below) discovered in these locations. Table 2 shows some of the drillhole results from the bauxite zones targeted for follow-up drilling in the near future. These initial drillhole results confirm that potentially economic thicknesses and grades of bauxite occur within the bauxite discovery areas in Tasmania.
These holes demonstrate that there are high grade bauxite zones within the Tasmanian bauxite target areas. Not all of the areas have been drilled.
To view the complete Australian Bauxite announcement including Tables and Figures, pleae click the link below:
http://media.abnnewswire.net/media/en/docs/ASX-ABZ-687051.pdf


About Australian Bauxite Limited

Australian Bauxite Limited (ABx) (ASX:ABZ) holds the core of the newly discovered Eastern Australian Bauxite Province. Its 37 bauxite tenements in Queensland, NSW and Tasmania covering 8,500 km2 were rigorously selected on 3 principles: 1. good quality bauxite; 2. proximity to infrastructure connected to export ports; and, 3. free of socio-environmental or native title land constraints.

All tenements are 100% owned and free of obligations for processing and third-party royalties. ABx has already discovered many bauxite deposits and new discoveries are still being made as knowledge and expertise grows.

The company's bauxite is high quality and can be processed into alumina at low temperature – the type that is in short-supply globally. Global resources declared to date are 68 million tonnes. At the company's first drilling prospect in Inverell, northern NSW, an interim resource of 35 million tonnes has been reported from drilling 15% to 20% of the area prospective for bauxite and a resource of 25 million tonnes of bauxite has been reported at the Taralga project in southern NSW. 6 million tonnes maiden resource was declared at Guyra. Results from the Binjour Plateau in central QLD confirm that ABx has discovered a significant bauxite deposit including some bauxite of outstandingly high quality. Australian Bauxite Limited aspires to identify large bauxite resources in the Eastern Australian Bauxite Province which is emerging as one of the world's best bauxite provinces.

ABx has the potential to create significant bauxite developments in three states - Queensland, New South Wales and Tasmania. Its bauxite deposits are favourably located for direct shipping of bauxite to both local and export customers.
Australian Bauxite Limited
T: +61-2-9251-7177
F: +61-2-9251-7500
WWW: www.australianbauxite.com.au

| | |
| --- | --- |
| | Related Companies |
| | |
| --- | --- |
| | Related Industry Topics: |
| | |
| --- | --- |
| | This Page Viewed: (Last 7 Days: 6) (Last 30 Days: 66) (Since Published: 1179) |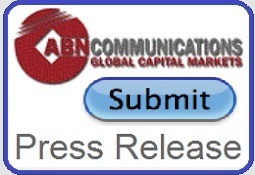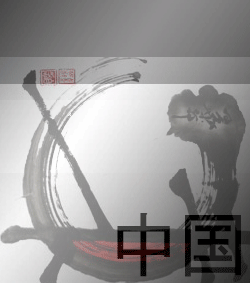 Companies in the News
Mobile Video TV
Scan with your Mobile Phone to view ABN Newswire Video Channel on Mobile