Melbourne, July 25, 2012 (ABN Newswire) - Oil Basins Limited (

ASX:OBL
) is pleased to present its June 2012 Quarterly Report.
JUNE QUARTER OPERATIONS REPORT
Highlights During the June quarter:
- OBL successfully completed the farmout of 20% Backreef Area to Green Rock Energy Limited, as a result OBL is mostly funded on its 2012 Canning Work Program.
- OBL as operator Backreef Area JV (OBL 80% beneficial rights) conducted a production test at Backreef-1 which delineated a 'technical' non-commercial oil discovery within the Gumhole formation (believed to be the first oil discovered in the Gumhole in the Canning).
- Recent oil sample analysis has confirmed the oil to be a 'Laurel' type oil similar to Meda-1 oil.
- Preparations are well advanced to drill a follow-up East Blina-1 well in the Backreef Area with an expectation to spud this new exploration well during late September or early October 2012 (subject to stakeholder approvals).
- OBL moved to consolidate its Gippsland interests and now holds a 12.5% interest in offshore Gippsland permit Vic/P41 (a long-held foundation IPO Company asset).
Operated Assets Highlights
Carnarvon - Cyrano Oil Project - OBL 100%
- The geological and geophysical assessment of additional potential contingent reserves and resources within Retention Lease R3/R1 continued during the quarter. These new studies are expected to be finalised in August 2012.
- The scoping study for the Extended Well Test development scenario was completed during the quarter.
Canning
Backreef Area - OBL 80% net beneficial interest
- On 2 April 2012, OBL and Green Rock Energy Limited (

ASX:GRK
) successfully executed a Heads of Agreement (HOA) relating to the farmout of up to a 20% interest in the Backreef Area, Canning Basin, Western Australia with an up-front non-refundable Option Payment from GRK of $1.1 million.
- This contributed to fund the Backreef-1 cased hole production test and GRK is liable to contribute pro rata on all costs above $900,000 for Backreef-1 costs.
- Early in May 2012, OBL announced that GRK had elected to take a 20% interest in the Backreef Area and had paid OBL a further non-refundable $2.5 million payment for future operations such as an Extended Production Testing (EPT) of Backreef-1 and/or the drilling and completion of a second well (i.e. East Blina-1 or contingent Backreef-2 appraisal) exploration well by 31 October 2012.
Backreef-1 Production Tests
- The Company announced on 22 March 2012 that it had secured a low-cost 'fit-for-purpose' drilling rig from Australian Drilling Services Pty Ltd (ADS) and between 16 to 30 May 2012 deployed ADS Rig#2 for the Backreef-1 cased hole production test (refer to Figures 1 and 2).
- Pre-test it was independently postulated that Backreef-1 was positioned off-structure at the shallower target and may have clipped the edge of a shallower "roll-over" structure and possibly at the edge of a shallow field oil/water contact within the transition zone between the oil column and underlying water (as the well was originally targeted at the much deeper Clanmeyer formation) - refer to OBL ASX Release 7 May 2012.
- With stakeholder prior approvals, the test program was subsequently expanded to include two test zones within the carbonates of the Gumhole Formation and the Yellow Drum Formation.
Summary of Test Results
- A 4m interval 957m to 961mRT (Zone 1 - Gumhole Formation) was perforated underbalanced with nitrogen and observed surface pressure build-up was rapid to 364 psig and over 800m influx (approximately 12 bbls) was of mostly fresh water was observed in test string. Evident initial flow rates were recorded in excess of 1000 bpd with permeability estimated at between 700 to 750 millidarcy (mD). After reverse circulation, the packer was unseated. Oil was observed at the surface of the well. Oil and water samples were taken for further laboratory analysis.
- Underbalanced perforation of the upper 22m interval between 918m to 940mRT (Zone 2 - Yellow Drum Formation) was again conducted using nitrogen. Evident permeability was observed to be quite tight at between 0.1 to 10 mD (similar to the nearby Blina oil field). No traces of oil were observed at the surface. Water samples were taken for further laboratory analysis.
- At the completion of both tests, OBL as operator of the Backreef Area JV reported the 'technical' oil discovery to the Minister and stakeholders as required under the WA Petroleum and Geothermal Energy Resources Act 1967.
- Specifically the oil observed in the Gumhole Formation (Zone 1) appears to be the first such oil discovery within this potentially high quality reservoir formation in the region of Licence L6, and as such, enhances the RPS assessment of the shallow oil play potential within the Kimberley Downs Embayment.
- Initial petrochemical analysis of the oil recovered from the Zone 1 production test is encouraging. Early assessment indicates that the 'live oil' fingerprint appears to be a 'Laurel' type oil with similar characteristics to oil recovered from WAPET's Meda-1 discovered in 1958 (and located some 45km distant to the north east) and very different from nearby downdip Blina oil field discovered by Home Energy Company in 1981 (and located some 7km to the west) - additional work is required to fully interpret the data.
- In the opinion of the Company's Independent Test Engineer, Backreef-1 is "currently a non-commercial oil discovery" and the potential oil as a prospective resource, would need for either a successful up-dip sidetrack (or better-sited appraisal well), or a successful EPT to establish it as a discovery under PRMS SPE classification.
- Under the terms of the GRK Farmin Agreement, OBL retains 100% of any benefits from any future Buru Energy Limited backin, which according to the Backreef Play Agreement can only be exercised as a one-off right and only exercisable in the event that the Backreef-1 well is declared a commercial discovery under strict SPE PRMS Guidelines.
- Consequently, in OBL's opinion Buru Energy Limited's backin rights do not apply, OBL will retain 80% of the beneficial rights Backreef Area upon drilling of the second well by 31 October 2012..
- The final cost of the Backreef-1 production test was circa $2.2 million, with over some $0.5 million directly attributable due to the decision to test two zones rather than one. GRK's further share of pro rata costs are estimated at circa $0.26 million
2012 Forward Program
- As the Gumhole Formation recovered hydrocarbons under test and as this evident highly productive reservoir Zone has been extensively mapped in Petrel TM by RPS within the Backreef Area, both the prognosed updip Backreef Oil Pool contingent resources estimate and the gross contingent prospective resource estimates of the Leads remain valid (Gross Prospective Resources circa 9 to 37MMbbls previously estimated by RPS in their November 2011 assessment refer to ASX Release 23 November 2011).
- During the June quarter, OBL obtained heritage clearances for both the East Blina-1 and Backreef-2 well site areas which are considered by the Company as being the best candidates for the second farmin well.
- The Company as operator continues to assess geophysical and geological interpretation of the Backreef Area post the Backreef-1 production test results and has firmed-up the well locations for both East Blina-1 and a 'contingent' updip Backreef-2 appraisal well location (situated 190m due West of Backreef-1).
- Accordingly on 17 July 2012, OBL personnel visited the Backreef Area and in addition to coordinating the environmental clearances by ecologia Pty Ltd pegged both the East Blina-1 and Backreef-2 well site locations (refer to Figures 3 and 4).
- OBL remains fully funded in its present Backreef Area 2012 Work Program (i.e. at least one additional exploration well by 31 October 2012).
- Recently OBL commissioned its drilling consultant DU-EL Drilling Services Pty Ltd to arrange for expressions of Interest from suitably qualified WA and interstate drilling contractors to tender for a supply of a rig for OBL's Canning Drilling Operations. Tenders close this week and will be compared with the existing option to use ADS Rig#2 or Rig#6 on a range of performance and cost criteria.
- Work is progressing in finalising the drilling program and environment management program submissions for East Blina-1 with the objective of lodging all documentation by early to mid-August 2012 and subject to usual stakeholder consents to resume operations by late September or early October 2012.
- The Company will advise shareholders of more details once all stakeholders are fully advised of the Backreef-1 Production Test results.
Permit 5/07-8 EP - OBL 50%
- Mediation was terminated by the KLC in early May 2012. Arbitration hearings convened by the National Native Title Tribunal (NNTT) commenced in late June 2012.
- As at the time of this report three hearings have been held and it is expected that the NNTT will progress further hearings with the expectation of a decision in October 2012.
Non-Operated Assets Highlights
Gippsland
- During the June quarter, the Company finalised a formal agreement with Strategic Energy Resources Limited (ASX code SER) for the transfer and assignment of 7.5% of offshore permit Vic/P41 situated in offshore Gippsland Basin, Victoria.
- The Company subsequently received regulatory approval from NOPTA on 17 July 2012 for the transfer of the direct 7.5% interest in Vic/P41 and now holds a direct 12.5% interest in Vic/P41.
- The benefit and impact to shareholders of this, and the earlier December quarter Moby Oil & Gas Limited (ASX code MOG) transaction, is that OBL has effectively removed a circa $4.1 million contingent obligation for a $nil cost.
- The directors are pleased that the Company will now participate fully as a net 12.5% Vic/P41 Joint Venture Partner in any subsequent successful farmout of this permit.
- Apart from OBL's legal costs in regards to Vic/P41, no significant costs were incurred in either Vic/P41 (OBL 12.5%) or Vic/P66 (OBL 17%).
Corporate
New Business
OBL was recently advised by the DMP on 23 July 2012 that it was unsuccessful in its Application for 100% New Permit Award L11-5 in the Canning Basin.
Conversion of OBLOA Options
During and subsequent to quarter-end some 61.0 million OBLOA options were successfully converted representing circa $0.9 million (including late receivables amounting to $0.23m post 30 June 2012). Post-finalisation of all compliant option conversions, the current capital structure is:
Listed OBL ordinary shares: 509,057,093
Listed OBLOB options: 69,039,768 (exercisable at 4.0 cents on or before 30 June 2014)
To view the complete Oil Basins quarterly report including Figures and Tables, please click the link below:
http://media.abnnewswire.net/media/en/docs/73247-ASX-OBL-376309.pdf


About Oil Basins Limited

Oil Basins Limited (ASX:OBL) is engaged in the investment in selected exploration production and development opportunities in the upstream oil and gas sector. Oil Basins Limited was listed on the ASX on 23 August 2006 and is involved in exploration for oil and gas initially in the offshore Gippsland Basin waters of south-eastern Australia and the onshore Canning Basin of Western Australia. Since listing the Company has increased its leverage across all of its assets and has increased its exposure to attractive and prospective areas with the Canning Basin.
Oil Basins Limited
T: +61-3-9692-7222
F: +61-3-9529-8057
WWW: www.oilbasins.com.au

| | |
| --- | --- |
| | Related Companies |
| | |
| --- | --- |
| | Related Industry Topics: |
| | |
| --- | --- |
| | This Page Viewed: (Last 7 Days: 5) (Last 30 Days: 67) (Since Published: 1313) |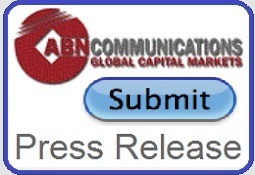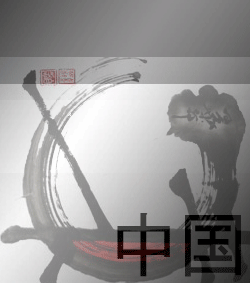 Companies in the News
Mobile Video TV
Scan with your Mobile Phone to view ABN Newswire Video Channel on Mobile