Perth, July 31, 2012 (ABN Newswire) - Texon Petroleum Ltd (

ASX:TXN
) is pleased to provide the June 2012 Quarterly Report and App 5B.
Production
Production for the quarter and year to date was:

-----------------------------------------------
                         Quarter   Year to date
                        3 months       6 months
                           ended          ended
                    30 June 2012   30 June 2012
-----------------------------------------------
Gross:
-----------------------------------------------
Gas (mmcf)                  60.1          262.8
Oil (mbbl)                  41.1          111.7
Total (mboe(2))             51.1          155.5
-----------------------------------------------
Nett (Texon share): (1)
-----------------------------------------------
Gas (mmcf)                  39.1          143.2
Oil (mbbl)                  27.2           72.2
Total (mboe(2))             33.8           96.1
-----------------------------------------------

Gross average daily production for the June quarter was 661 mcfgpd and 452 bopd (Texon's share(1): 430 mcfgpd and 299 bopd (371 boepd)) from 6 producing wells.
The Company's average daily production in the June quarter of 371 boepd was a significant reduction from the March quarter average of 700 boepd as a result of the sale of our Leighton Olmos and Yegua production from 15 producing wells effective 1 February 2012, and natural decline in the Company's four Eagle Ford wells. The Company expects production in the September quarter to increase as the fifth Eagle Ford well (Peeler #1H) and the Wheeler #1 Olmos well come onstream.
Gross average daily production for the current month through 23 July 2012 is about 632 boepd (528 bopd and 621 mcfgpd) and Texon's share(1) being: 425 boepd (355 bopd and 421 mcfgpd).
Reserves
A Reserves Report is being prepared that will include the results of the Company's fifth Eagle Ford well, Peeler #1H, and the Wheeler #1 Olmos well. The report should be available by 31 August 2012.
Eagle Ford Project
The Company has 7,196 Eagle Ford nett working interest acres under lease (93.3% WI in 7,712 acres).
The 2012 Eagle Ford drilling program commenced with the Company's fifth Eagle Ford well, the Peeler #1H, a lease commitment well, in May. The well reached its total depth of 14,795 ft on 28 May after drilling some 4,200 ft of horizontal section. The well was fracced in mid-July with 15 stages and as announced on 23 July the initial production rate was 1,072 bopd and 1.137 mmcfgpd (1,262 boepd).
The fracture stimulation included perforating and fraccing the Austin Chalk and production will be from both Austin Chalk and Eagle Ford formations as the Austin Chalk directly overlies and is contiguous with the Eagle Ford Shale.
Texon has a 89.24% WI (66.9% NRI) in the well, which is located immediately adjacent to the Company's third Eagle Ford well (Tyler Ranch #2H), our most prolific producing well.
In February this year the Company announced that it had appointed Houston based Albrecht and Associates and Brisbane based RBS Morgans to seek potential buyers for all or part of the Company's Eagle Ford project. The intention of the transaction is either to fully or partially monetize (lease sale, corporate trade, farm out, joint venture) the Company's Eagle Ford to achieve the optimal outcome for shareholders. A target completion date of mid-2012 was indicated.
As discussed in our Investor Update of 28 June, currently a transaction involving Texon's Eagle Ford is the subject of discussions with a number of parties in Asia, the USA and Australia. These involve varying transaction types, which have to be carefully assessed and compared. As these discussions progress Texon will provide further updates when appropriate.
Mosman / Rockingham Olmos
A review of recently acquired 3D seismic over the Mosman/Rockingham leases indicates an area of 1,560 acres where the 3D response to the Olmos is similar to the 3D Olmos character at Leighton, suggesting a potential for 30 Olmos wells on 40 acre spacing. This is similar to the number of Olmos well locations at Leighton.
The Company began drilling the first 2012 Mosman-Rockingham Olmos well in May. The Wheeler #1 was drilled to its total depth of 9,200 ft and was tested in early June, recording an initial production rate of 193 bopd and 160 mcfgpd (220 boepd). Texon has a 95% WI in the well.
The Company is currently running production tubing in the Wheeler #1 and is preparing to put the well into production within the week.
Average production from nearby Olmos wells in the AWP field to the east is 130,000 boe per well, and revenue would be 90% linked to the oil price. On this basis, there is potentially a resource of about 3 mmboe to Texon's WI which represents a valuable new low risk initiative for the Company.
Wilcox
The Company's first Wilcox well (Hoskins #2 (Wilcox)) flowed at an initial rate of 55 bopd in January 2012 and is now on pump. The Wilcox reservoir could cover 1,500-2,000 acres in the MosmanRockingham leases where the Company's WI is 95-100% WI. The well is producing an average of 18 bopd and will be monitored to ascertain its commerciality.
Other Projects
A number of multi-well and resource oil projects are being investigated targeting projects which have a potential value to the Company similar to that of our current Eagle Ford holding. The Company has recently located significant open acreage in East Texas that is considered prospective for a shallow oil drilling program. Early leasing assessment is in progress and could possibly become drillable by year end 2012 or early 2013.
Corporate
Annual General Meeting
The Company's AGM was held on 30 May 2012 and all resolutions were passed unanimously.
An amendment to the Company's Constitution was approved by shareholders at the AGM where the maximum number of Directors was reduced from 10 to five.
Prospect Generation Agreement
In May the Company and Wandoo Energy agreed to variations to the agreement including a five year extension of the agreement until April 2019 and the enlargement of the area available to the Company from 32,000 square miles to 82,000 square miles so that new higher quality material prospects will be generated for the Company. The focus of the extended area is primarily in the prolific oil producing East Texas Basin.
An Extraordinary General Meeting will be held on 31 August 2012 to seek shareholder approval for these amendments, as well as bringing shareholders and investors up to date on the various matters in this report and new strategic initiatives that have been commenced by the Company over the last few months. The Notice of Meeting will be posted to shareholders on 31 July.
Options
In April 2,500,000 unlisted options with an exercise price of A$0.50 were exercised providing funds of A$1,250,000 to the Company. In May 2,500,000 unlisted options with an exercise price of A$1.00 expired.
In the May AGM shareholders approved the issue of 6,000,000 unlisted options to Chairman Dr John Armstrong and 600,000 unlisted options to Director Mr Bernard Rowley.
The Company granted 3,000,000 unlisted options to Wandoo Energy as part of the amendments to the Prospect Generation Agreement agreed in May. The issue of these options is subject to shareholder approval at the Extraordinary General Meeting on 31 August 2012.
Excluding the Wandoo Energy options there remain 14,800,000 unlisted options to be exercised between February 2013 and November 2016. Issued fully paid ordinary shares are now 245,039,848.
(1) Texon's beneficial NRI share (after Royalties)
(2) Gas is converted to boe on the basis that 6mcf of gas are equivalent to 1 boe.
To view the complete Texan Petroleum's quarterly report, please click link below:
http://media.abnnewswire.net/media/en/docs/ASX-TXN-243934.pdf


About Texon Petroleum Ltd

Texon Petroleum Limited's (ASX:TXN) goal is to find commercially producible oil and gas by drilling 3D seismic controlled high equity prospects which have targets analogous to adjacent producing wells on established oil and gas producing trends in Texas.
Texon Petroleum Ltd
T: +61-7-3211-1122
F: +61-7-3211-0133
E: texon.info@texonpetroleum.com.au
WWW: www.texonpetroleum.com.au

| | |
| --- | --- |
| | Related Companies |
| | |
| --- | --- |
| | Related Industry Topics: |
| | |
| --- | --- |
| | This Page Viewed: (Last 7 Days: 4) (Last 30 Days: 62) (Since Published: 1141) |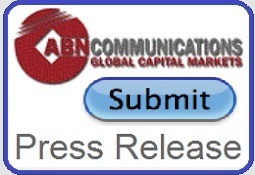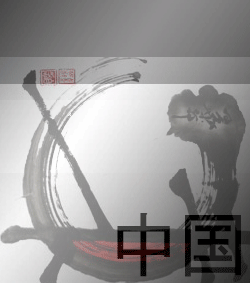 Companies in the News
Mobile Video TV
Scan with your Mobile Phone to view ABN Newswire Video Channel on Mobile