Perth, Aug 2, 2012 (ABN Newswire) - ABM Resources NL (

ASX:ABU
) is pleased to announce further results from extensional and infill drilling at the Company's Old Pirate High Grade Gold Deposit in the Northern Territory.
Highlights from Drilling
- Old Pirate South zone extended 90m down plunge in hole OPRC100036 with:
-- 8 metres averaging 24.14g/t gold.
- Western Limb Vein extensions at depth in OPRC100058 with:
-- 5 metres averaging 52.27g/t gold.
- Other Results from various drill holes include:
-- 8 metres averaging 3.22g/t gold;
-- 1 metre grading 18.70g/t gold;
-- 4 metres averaging 4.03g/t gold;
-- 3 metres averaging 4.33g/t gold;
-- 2 metres averaging 6.42g/t gold;
-- 1 metre grading 10.2g/t gold.
Darren Holden, Managing Director, said, "This excellent round of drill results from Old Pirate continues to add confidence and extends the Old Pirate High Grade Deposit. The overall grades, widths and location of the extensions are consistent with our geological and statistical models."
Old Pirate Programs in 2012
On 16 April 2012, ABM announced a high grade resource estimation at the Old Pirate Gold Deposit of 427,000 ounces of gold averaging 7.95g/t gold (top cut) or 565,000 ounces of gold averaging 10.5g/t gold (uncut). Following the resource estimation an initial independent scoping study for open pit mining was carried out and showed strong cash flows of $257M over two years and an initial capital expenditure for a standalone gravity gold recovery plant of $27.1M. The 2012 season has since focused on understanding the overall scale of the Old Pirate system with systematic surface sampling and drilling. To date the systematic surface sampling has yielded new extensions of the Western Limb and the identification of the new East Side vein (reported 16/07/2012 and 9/07/2012 respectively) as well as other new veins. In tandem with the exploration work the Company is conducting further mining studies including further metallurgical test work for gravity gold along with permitting for a trial mine / bulk sample.
Appendix 1 and Figure 1 show the results from the first round of drilling. In particular, hole OPRC100036 intersected a wide zone of mineralisation of 8 metres averaging 24.14g/t gold, which is a 90 metre down-plunge extension of the existing Old Pirate south anticline and resource area (Figure 1, see link below) and is outside the existing resource. Drilling on the Western Limb also yielded high grades with 5 metres averaging 52.27g/t gold intersected in OPRC100058. Whilst this hole was drilled within the existing resource area, it is also considered extensional as it links two previously modelled portions (in the resource estimation) of the Old Pirate Western Limb into a single high-grade geological structure.
The current drill program is still on-going with a further 55 holes for 7298 metres pending assay and 28 holes to be completed within the coming weeks. Following from this round of reverse circulation drilling the Company will be mobilising a diamond rig to site. This drill program will be followed by resource estimation updates and further mining studies. ABM also intends to drill test the Golden Hind discovery located 800 metres to the south of Old Pirate.
Geological Characteristics of Old Pirate
Old Pirate is a high grade narrow vein gold system. Gold is generally coarse, free gold (grains up to 3mm) hosted by mostly bedding-parallel quartz veins within a folded sedimentary shale and sandstone sequence. The veins are geologically continuous and have been mapped with strike lengths of up to 700 metres and range in widths from a few centimetres to greater than 5 metres. Gold is not evenly distributed throughout the veins and hence the small drill sample does not necessarily provide a consistent representation of the grade of the vein. This is known as the statistical "nugget effect". A drill intersection assay of less than 1g/t gold can be obtained from a much higher grade vein. Old Pirate, however, has the advantage of several veins outcropping at surface and as a result the systematic surface sampling has been an important innovation in assessing the overall grade of and distribution of gold within these veins.
The current drilling reported in this release displays overall consistent statistics with both the previous drill results and the surface sampling results. There are several zones of high grade along with other lower grade zones which also confirm the continuity of the veins. Using a 0.5g/t gold cut-off and normalised to 1 metre widths (g/t per metre) the intersections reported in this release have average grades of 8.59g/t gold per metre intersection. At 1g/t cut-off the drill assays have average grades of 12.23g/t gold per metre intersection.
To view the complete ABM Resources announcement including Figures and Appendix, please click the link below:
http://media.abnnewswire.net/media/en/docs/ASX-ABU-599066.pdf


About ABM Resources NL

ABM Resources (ASX:ABU) is an exploration company developing several gold discoveries in the Central Desert region of the Northern Territory of Australia. The Company has a multi-tiered approach to exploration and development with a combination of high grade potentially short-term production scenarios such as Old Pirate and the Golden Hind, large scale discoveries such as Buccaneer, and regional exploration discoveries such as the Kroda Gold Project. In addition, ABM Resources is committed to regional exploration programs throughout its extensive holdings.
ABM Resources NL
T: +61-8-9423-9777
F: +61-8-9423-9733
WWW: www.abmresources.com.au

| | |
| --- | --- |
| | Related Companies |
| | |
| --- | --- |
| | Related Industry Topics: |
| | |
| --- | --- |
| | This Page Viewed: (Last 7 Days: 7) (Last 30 Days: 57) (Since Published: 1073) |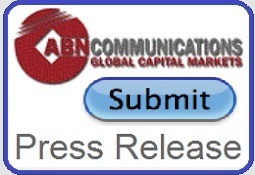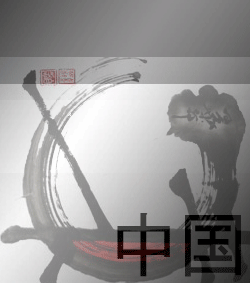 Companies in the News
Mobile Video TV
Scan with your Mobile Phone to view ABN Newswire Video Channel on Mobile