Perth, Aug 21, 2012 (ABN Newswire) - The Board of TUC Resources Limited (

ASX:TUC
) is pleased to announce:
- The commencement of drilling operations at both the Scaramanga and Stromberg Heavy Rare Earth Prospects;
- In conjunction with the recommencement of this new drilling program, the Board has resolved to recognise the loyalty of our shareholders with a two for five issue of free options.
Drilling Program
In 2011 drilling at Stromberg confirmed the presence of significant near surface HREE mineralisation. A number of shallow, tabular mineralised zones returned excellent assay results over the full 2.3km strike length of the prospect.
Significant at surface intersections included STRC53 - 8m @ 0.72% Total Rare Earth Oxides (TREO*). Importantly, the prospect contains high levels of the critical and valuable Dysprosium and Yttrium averaging 7.5% and 64.9% of TREO respectively with HREE content at an impressive 85% of distribution.
Mineralisation at Stromberg is contained in the mineral xenotime which is known for its favourable and sought after flow sheet characteristics and known and proven extraction methods.
Geochemical survey and geological mapping work at the nearby Scaramanga Prospect (Figure 1) in the first half of 2012 confirmed the presence of a strong, 3km long HREE anomaly and Stromberg type geology. Drilling in progress at Scaramanga (initially six RC holes) is aimed at significantly increasing TUC's HREE mineral inventory.
The Scaramanga drilling phase is the first of a number of drill programs planned for the Stromberg HREE district (Figure 1) in the coming months. Other programs to follow shortly include:
- Twenty five resource definition RC holes at the Stromberg HREE prospect aimed at expanding the mineral inventory (Figure 2).
- A diamond drill program at Stromberg for metallurgical purposes (Figure 2).
Loyalty Option Issue
The Directors have resolved to issue options to Shareholders on the basis of two options for every five shares held on the record date, which is expected to be during the second half of September 2012.
The purpose of the issue is to reward shareholders by creating an additional security for which a listing application will be made to ASX and which is intended to provide leverage to share price performance, particularly in the event of a successful exploration programme.
The options will be issued free, will be exercisable at $0.20 per share and will expire on 15th August 2014.
The option issue will be subject to lodgement of a transaction specific prospectus with ASIC and the ASX, and the entitlement timetable will commence when that is completed. This completion of process is expected to be during the second week of September 2012.
To view the complete TUC Resources announcement including Figures, please click the link below:
http://media.abnnewswire.net/media/en/docs/ASX-TUC-600847.pdf
*Total Rare Earth Oxides (TREO's) have been calculated by addition of common oxide values for Ce, Dy, Er, Eu, Gd, Ho, La, Lu, Nd, Pr, Sm, Tb, Tm, Yb, Y. REO values have been calculated from rare earth element (REE) ppm grades after analysis by lithium-metaborate fusion and ICPMS , where possible, or by HF/multi acid digest and ICPMS. The total REO is calculated as the sum of all REE as REE2O3, with the exception of Ce, Pr and Tb; which are calculated as CeO2, Pr6O11, and Tb4O7 respectively, in accordance with geochemical conventions.
**Heavy Rare Earth Elements HREE's = Dy, Er, Ho, Lu, Tb, Tm, Yb, Y;
Medium Rare Earth Elements MREE's = Gd, Eu, Sm;
Light Rare Earths LREE's Ce, La, Pr, Nd.


About TUC Resources Limited

TUC Resources Limited (ASX:TUC) is a resource development company whose focus is the commercialisation of mineral assets. TUC achieves this goal through exploration of under explored terrains by enthusiastic and creative people who know how to use technology to maximise success.
TUC Resources Limited
Ian Bamborough, Managing Director
T: +61-8-8947-0944
E: ibamborough@tucresources.com.au
WWW: www.tucresources.com.au/

| | |
| --- | --- |
| | Related Companies |
| | |
| --- | --- |
| | Related Industry Topics: |
| | |
| --- | --- |
| | This Page Viewed: (Last 7 Days: 9) (Last 30 Days: 62) (Since Published: 1180) |
---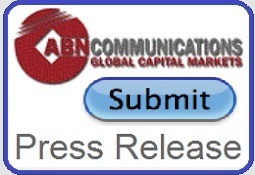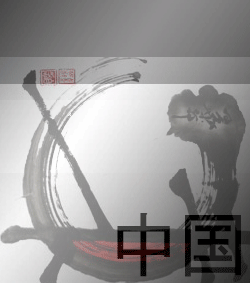 Companies in the News
Mobile Video TV
Scan with your Mobile Phone to view ABN Newswire Video Channel on Mobile