Adelaide, Aug 28, 2012 (ABN Newswire) - Toro Energy Limited (

ASX:TOE
) is pleased to report assay results from three core drill holes completed at Theseus, WA during June this year. Highlights across the mineralised zone are:
LM184: 0.85m @ 0.29% cU3O8 (0.25 m%GT) from 108.00m#
LM185: 0.48m @ 0.21% cU3O8 (0.11 m%GT) from 122.70m
LM183: 0.90m @ 0.06% cU3O8 (0.06 m%GT) from 103.74m
The assays provide physical confirmation of high-grade uranium mineralisation located within fine sands and silts with peak assay over 10cm of 1.64% cU3O8 in LM184. The results are significant because:
- The assays demonstrate that over these mineralised intervals both the Prompt Fission Neutron (PFN) and gamma values report significantly lower pU3O8. and eU3O8. (Figure 1);
- The comparison of grade thickness values confirms that adjustments to both the PFN and gamma values will be needed to accurately measure uranium concentration at Theseus; and
- The assay results lend additional support to the disequilibrium factor of 1.4 previously reported from the closed lead canister work (ASX release 13 June 2012).
The significance of these observations is that the actual uranium grade of the Theseus deposit is likely to be higher than previously reported. Furthermore, drill holes previously reported as below the GT cut-off of 0.1m% may in fact exceed the cut-off using the actual uranium content as measured by uranium assays (LM185, Figure 1 above is an example). This may have implications for the extent of defined mineralisation and ultimately project scale.
Sampling Program
Three core drillholes, LM183, LM184 and LM185, targeted uranium mineralisation within three representative zones located across the interpreted palaeodrainage system (Figure 2 & Appendix 1).
After drilling, core was wrapped in plastic, frozen and transported in chest freezer to preserve the nature of the mineralisation. The mineralised segments are summarised in Table 1 (see link below).
Assays (reported as cU3O8) from this core sampling program are from 10 to 20 cm thick intervals and processed using routine 4 acid digest ICPMS for all samples and pressed powder XRF for those samples reporting above 75ppm. For higher-grade samples reporting greater than 0.5% U the XRF fusion method was used in re-assay.
The detailed 10cm interval results for LM185 are shown on Figure 3.
Toro's Managing Director, Mr Greg Hall said: "Drilling these cored intervals has provided support to previous geotechnical results on positive disequilibrium within the higher grade intervals. Mineralisation also appears to be within a saturated, confined aquifer system that adds to the potential of mining with ISR methods in the future. Toro is also very encouraged by the confirmation in core of uranium mineralisation being associated with permeable fine silty sands."
To view the complete Toro Energy announcement including Tables and Figures, please click the link below:
http://media.abnnewswire.net/media/en/docs/73446-ASX-TOE-188987.pdf


About Toro Energy Limited

Toro Energy is a modern Australian uranium company with progressive project development, acquisition and growth. The company is based in Adelaide, South Australia with a project office in Perth, Western Australia.

Toro's flagship and wholly-owned Wiluna uranium project (includes existing mining lease) is 30 kilometres southeast of Wiluna in Central Western Australia.

Wiluna contains two shallow calcrete deposits, Lake Way and Centipede, with prefeasibility and optimisation studies completed and a definitive feasibility study underway. Toro has advanced the Approvals process with an anticipated date of mid-2012, construction through 2013 and first uranium sales in 2014.

Toro has a new uranium project at Theseus in Western Australia, and owns uranium assets in Northern Territory, South Australia and in Namibia, Africa.
Toro Energy Limited
T: +61-8-8132-5600
F: +61-8-8362-6655
WWW: www.toroenergy.com.au

| | |
| --- | --- |
| | Related Companies |
| | |
| --- | --- |
| | Related Industry Topics: |
| | |
| --- | --- |
| | This Page Viewed: (Last 7 Days: 2) (Last 30 Days: 47) (Since Published: 1010) |
---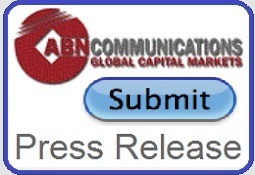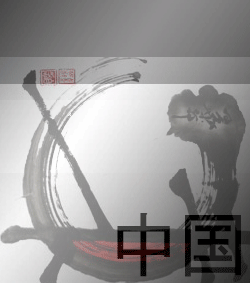 Companies in the News
Mobile Video TV
Scan with your Mobile Phone to view ABN Newswire Video Channel on Mobile