Perth, Sep 4, 2012 (ABN Newswire) - ABM Resources NL (

ASX:ABU
) are pleased to provide the Company's Annual Report Year Ended 30 June 2012, including the Chairmans Report to shareholders and Managing Director's Report - Review of Operations.
CHAIRMANS REPORT
Dear Shareholder,
I am very pleased to report that your Company has achieved a significant number of key goals this past year, and remains in a strong financial position. Despite a very weak second half for junior exploration shares, the Company's stock is, at the time of writing, trading around its opening price in July 2011.
The highlights of the year's exploration activities included the following.
- In April, the Company announced an increase in total resource to 3.3 Moz gold almost doubling the initial resource from last year.
- At the Buccaneer bulk-tonnage, porphyry gold project the global resource was increased to 2.67Moz at a gold grade of 0.65g/t, with a higher grade core of 1.57Moz at 1.1g/t gold.
- The initial resource at the high-grade Old Pirate project came in at 427koz gold at 7.95g/t gold. The key to establishing a resource at this "nuggety" gold system was the systematic surface stripping and sampling of veins along their strike length. This surface sampling program increased confidence in both the average grade of the veins and the geological model that underpinned the resource.
- Initial resources at Hyperion (in the vicinity of Tanami Gold's Groundrush project) were estimated at about 202koz gold at 2.1g/t gold.
- A preliminary scoping study of the open pit potential at Old Pirate, undertaken by independent consultants Entech Pty Ltd indicated that a simple, low cost gravity plant had the potential to deliver over $200M net cash flow at low initial capital cost (~$25M) over a two-year mine life. Since that study was completed, the Company has been undertaking an aggressive surface sampling and drilling program at Old Pirate and nearby vein systems (e.g. Golden Hind prospect). In addition, metallurgical test work is underway, with a view to both upgrading the scoping study and planning and permitting a trial mining (~10,000 tonnes) and processing project.
- Encouraging early exploration drill results at our Barrow Creek and Lake Mackay projects, as well as some of the targets within the Twin Bonanza camp.
On the corporate front, we welcomed the respected resource fund Craton Capital on to the register in July 2011 with an $8M placement at 4.5c per share, enabling us to maintain the momentum of our active exploration program. In February this year we raised approximately $15M via a placement to institutions and sophisticated investors at 5.5c per share. This raising was undertaken to provide the Company with the flexibility to ramp up exploration and pre-development studies at the Old Pirate project in particular, and to protect it against a prolonged bear market. The raising of funds and the exercise of options by Tanami Gold NL (

ASX:TAM
) has enabled us to finish the year in a strong financial position (~$23M in cash as at 30 June). In addition, Tanami Gold sold the bulk of their shareholding in ABM to the highly regarded, Hong Kong-based specialist resource fund, APAC Resources (

HKG:1104
), which now holds 19.99% of the Company's stock. In July 2012, Andrew Ferguson, the CEO of APAC joined your board, and we look forward to his wise and expert counsel as we advance our projects towards development.
I do want to take this opportunity to particularly acknowledge the Traditional Owners of the land on which we operate, and their dedicated and highly skilled representatives at the Central Land Council (CLC). We could not have achieved what we have without their support and their timely approval of our exploration deeds and our work programs. Now the challenge is in front of us to deliver development projects and potential royalty cash flow to their communities. It has been our practice to have at least one board member attending each key meeting with the Traditional Owners and CLC representatives on their land, and your directors have now attended more than ten such meetings over the past two years. We have also enjoyed the active support of the various Northern Territory government representatives across the range of our activities, from the Minister for Primary Industry, Fisheries and Resources, Hon Konstantine Vatskalis to local and regional officers. At the time of writing, I note that the government has changed at the recent Northern Territory election and we look forward to working with the new Minister and Government.
In my report last year, I said that "the demands on the whole team - senior management, the technical and field staff and the administrative support - have only increased, and everybody has just stepped up. "Now we have a significantly larger team, but the individual workloads remain substantial and their contributions outstanding. It has been a pleasure working with all of the people, and you can be assured that your Company is in very good hands.
It has been another exciting and successful year, and 2012-13 has started very well. We look forward to continuing to bring positive results from the Company's aggressive exploration campaign, and to creating value for our shareholders. In particular we look forward to advancing Old Pirate, with a goal of transitioning to production in the near future.
MANAGING DIRECTOR'S REPORT - REVIEW OF OPERATIONS
OVERVIEW
ABM achieved many milestones during the year. We were successful in:
1. 98% increase of global resource estimate from 1.67 Million ounces to 3.3 Million ounces (Moz) of gold including maiden resource estimates for the Old Pirate and Hyperion Gold Deposits.
2. Completion of the first scoping study for Old Pirate showing potential for strong cash flows and low cost gold mining.
3. Regional exploration including discoveries at the Kroda Gold Project and the Golden Hind Prospect.
ABM Resources is an exploration company developing several gold discoveries in the Central Desert of the Northern Territory of Australia. The Company has a multi -tiered approach to exploration and development with a combination of high grade production scenarios such as Old Pirate, large scale discoveries such as Buccaneer, and regional exploration discoveries such as the Kroda Gold Project.
STRATEGIC OBJECTIVES
During the year, the Board reviewed its strategic plan and risk management plan, both of which are subject to continuous assessment. Key Strategic objectives and milestones for the 2012/2013 year include:
- Intense exploration in the Tanami and Arunta regions of the Central Desert of the Northern Territory.
- Advancement of the leading project - Twin Bonanza Gold Camp including the Buccaneer Porphyry Deposit and the Old Pirate High Grade Gold Deposit.
- Divestment of non-core assets.
- Growing shareholder value through discovery.
- Continue to identify and test multiple targets from grass-roots to advanced exploration projects.
- Maintain and grow relationships with the remote communities of the Central Desert via the Central Land Council.
- Continuous improvement in OH&S and environmental management with the goal of zero harm to personnel and the environment.
ABM Resources has continued its committed plans of exploration and discovery in the Northern Territory of Australia.
THE COMPANY'S KEY SPECIFIC ACHIEVEMENTS IN 2011/2012 INCLUDE:
The Twin Bonanza Gold Camp:
- 427,400 ounces of gold with an average grade of 7.95g/t gold (top cut to 300g/t) at Old Pirate in Inferred and Indicated resource categories.
- Updated Inferred & Indicated Resource at Buccaneer with 2.67Moz gold with an average grade of 0.65g/t gold (0.2g/t cutoff) including a higher grade component of 1.57Moz gold with an average grade of 1.1g/t gold (0.6g/t cut-off).
- Successful surface sampling program at Old Pirate with systematic longitudinal sampling enabling a better understanding of the coarse gold effect and statistical parameters of the system.
- Identification of high grade gold at surface at the Golden Hind Prospect located 800 metres south of Old Pirate.
- Discoveries at peripheral and extensional targets at Buccaneer including:
-- Caribbean Zone;
-- Cypress Zone;
-- Empress Zone;
-- Eastern Contact Zone.
REGIONAL EXPLORATION PROJECTS:
- Exploration at the Hyperion Project resultin g in a maiden resource of 202,200 ounces of gold with an average grade of 2.11g/t gold (0.8g/t cut off) Inferred Resource;
- Exploration at the Kroda Gold Project near Barrow Creek resultin g in discovery at Kroda 3 with 29 metres averaging 6.38g/t gold.;
- Drilling at various targets at Lake Mackay Copper-Gold projects. Copper and Gold mineralisation confirmed at Tekapo Prospect with 18 metres averaging 3.05g/t gold and 17 metres averaging 0.25% copper.
- Craton Capital LLC became a cornerstone investor in ABM via aN $8M placement.
- Placement of $15.125M to institutional and sophisticated investors and Tanami Exploration NL options exercise for gross proceeds to ABM of $4.5M.
- Sustaining and expanding a highly motivated and focused exploration team.
- Strong cash position with ~$23M and no debt at 30 June 2012.
To view the full ABM Resources Annual Report, please click the link below:
http://media.abnnewswire.net/media/en/docs/ASX-ABU-602780.pdf


About ABM Resources NL

ABM Resources (ASX:ABU) is an exploration company developing several gold discoveries in the Central Desert region of the Northern Territory of Australia. The Company has a multi-tiered approach to exploration and development with a combination of high grade potentially short-term production scenarios such as Old Pirate and the Golden Hind, large scale discoveries such as Buccaneer, and regional exploration discoveries such as the Kroda Gold Project. In addition, ABM Resources is committed to regional exploration programs throughout its extensive holdings.
ABM Resources NL
T: +61-8-9423-9777
F: +61-8-9423-9733
WWW: www.abmresources.com.au

| | |
| --- | --- |
| | Related Companies |
| | |
| --- | --- |
| | Related Industry Topics: |
| | |
| --- | --- |
| | This Page Viewed: (Last 7 Days: 11) (Last 30 Days: 82) (Since Published: 1177) |
---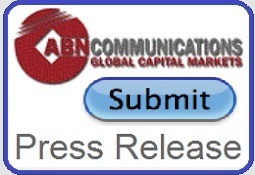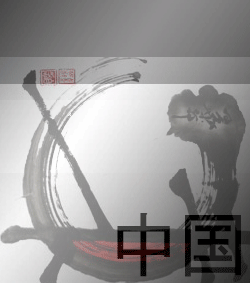 Companies in the News
Mobile Video TV
Scan with your Mobile Phone to view ABN Newswire Video Channel on Mobile