Melbourne, Sep 7, 2012 (ABN Newswire) - The directors of MEO Australia Limited (

ASX:MEO
) (

OTCQX:MEOAY
) submit their report for the financial year ended 30 June 2012. MEO Australia is a company limited by shares, incorporated and domiciled in Australia.
REVIEW OF OPERATIONS
Environment, Health and Safety
The Group believes that workplace injuries are avoidable. It has implemented policies and procedures to ensure employees and contractors conduct their activities in a safe manner. Directors specifically addressed Health, Safety and Environment issues at each Board meeting. MEO has adopted an environmental, health and safety policy and conducts its operations in accordance with the Plastics and Chemicals Industries Association (PACIA) and Australian Petroleum Production & Exploration Association (APPEA) Codes of Practice.
The upstream activities by the Group of seismic surveys, well site surveys and drilling operations all require Commonwealth and/or State/Territory approvals of environment plans and safety cases to manage the conduct of the activities and the contractors engaged by the Group to undertake the work.
There were no reported environmental incidents or Lost Time Injuries (LTI's) during the year.
The Group's development activities on Tassie Shoal are subject to environment conditions specified in the Offshore Petroleum and Greenhouse Gas Storage Act (2006), associated Regulations and Directions, as well as the Environment Protection and Biodiversity Conservation (EPBC) Act (1999). During the year there were no known contraventions of any relevant environmental regulations.
North West Shelf Exploration Permits, Carnarvon Basin, Western Australia
- WA-360-P (MEO 62.5%)
In early 2012, WA-360-P was renewed for a further 5 year exploration period. Concurrent with this renewal, a mandatory 50% relinquishment left MEO with renewal of 8 of the initial 15 graticular blocks. Petrobras and Moby Oil & Gas both elected to withdraw from the permit and their participating interests were re-distributed between MEO and Cue in proportion to participating interests.
The Joint Venture licenced the available Foxhound multi-client 3D seismic data on permit to confirm the validity of the Maxwell prospect. This data provided sufficient encouragement that additional off-permit data was also licenced to provide full data coverage between the Maxwell prospect and the Wheatstone gas field.
WA-361-P (MEO 50%)
This permit was renewed for five years in early 2011. During the year, the Zeus multi-client 3D seismic survey was acquired over the permit. The Joint Venture has committed to licencing the data over a significant portion of the permit. At the time of writing, the 3D data was still in processing.
Bonaparte Basin
- NT/P68 (MEO 50%)
Following the May 2011 farm-out transaction with Eni, the Bathurst 3D seismic survey was acquired over East Blackwood. Acquisition of this 3D survey represented an acceleration of the Blackwood farm-in option by Eni.
Concurrent with the accelerated seismic acquisition program, Eni also secured a slot on the Ensco-109 jack-up drilling rig to drill the first of two Heron wells required to earn their 50% participating interest. Drilling commenced on 24 August 2012. The election to drill a Blackwood well to complete the farm-in to the Blackwood discovery must be made by Eni by early January 2013. Timing of drilling will be a function of rig availability.
Vulcan sub-Basin
- AC/P50 & AC/P51 (MEO 100%)
MEO acquired AC/P50 and AC/P51 in late 2010 from Silver Wave Energy for US$270,000. These permits are located proximal to several small to modest sized oil discoveries hosted in Jurassic aged reservoirs and on trend with the Crux gas/condensate field in which liquids rich gas is hosted in deeper, Triassic aged reservoirs. An option granted to Silver Wave Energy to reacquire a 10% interest in either or both permits, expired un-exercised during the year.
In early 2012, MEO acquired the Zeppelin 3D seismic survey covering a portion of both permits. Preliminary interpretation of the "fast-track" quality control volume of this survey has yielded encouragement in the form of a material 3-way dip closed structural lead along with two smaller similar features along trend. Additional technical work is required to determine whether this early encouragement will translate into maturing one or more of these leads to drillable prospects. If so, one or both of the permits will be offered for farmout in early 2013.
- AC/P53 (MEO 100%)
This permit was officially awarded to MEO in early July 2011 and is contiguous with the existing AC/P50 and 51 permits. During the year, the Zeppelin 2D seismic survey was acquired in the permit including a tie-line to the Zeppelin 3D.
- WA-454-P (MEO 100%)
MEO was awarded 100% interest in WA-454-P in June 2011. The permit contains the Marina gas and probable oil discovery drilled by ExxonMobil and Drillsearch in 2007. Following award of the permit, all available technical data was assimilated and analysed, leading MEO to conclude that Marina-1 intersected a probable oil leg within the uppermost of five hydrocarbon intervals. Two deeper zones also exhibited a similar liquids signature.
The Company engaged a global energy consulting firm, Senergy, to independently verify these findings and quantify the potential contingent resources at Marina. The contingent gas and oil resources calculated by Senergy at Marina, while modest at the "Most Likely" level, offers significant encouragement for follow up appraisal drilling to test the probable and possible oil legs. These findings also enhance the potential for significant oil legs to also be present at the nearby Breakwater prospect.
These technical findings significantly upgrade the commercial potential of this permit, so much so, that MEO elected to bring forward the Permit Year 3 3D seismic commitment into Permit Year 1. The Floyd 3D seismic survey was acquired in early 2012 over the Marina discovery and Breakwater prospect. At the time of writing, the "fast-track" volume of the data had been delivered for quality control and preliminary interpretation.
Indonesia
- South Madura PSC (MEO 90%)
In June 2011, MEO acquired all of the shares in South Madura Exploration Company (SMEC) which holds a 30% interest in the South Madura PSC, Madura Island. Following settlement of this transaction, AED Oil (60%) applied for and was voted in as Operator. Several weeks later, AED Oil went into voluntary administration and its 60% interest in the PSC was subsequently sold as part of a suite of assets purchased by Subaru who on sold the South Madura stake to SMEC.
Regulatory approval for the transfer of interest and Operatorship to SMEC was granted in June 2012. The preceding events precluded any significant work being undertaken in the PSC during the year. Following receipt of regulatory approvals, SMEC is now working closely with the regulator to develop a forward program including compensation for time lost to these and other events preceding SMEC's participation in the PSC.
- Seruway PSC (MEO 100%)
In June 2011, MEO acquired all of the shares in Transworld Seruway Exploration Limited (TSEL) which holds a 100% interest in the Seruway PSC, offshore North Sumatra.. TSEL was subsequently renamed Seruway Offshore Exploration Limited (SOEL).
A commitment well is required to be drilled prior to the end of calendar 2012. Given the tight timeframe to drill the commitment well, a location was chosen on the existing Gurame oil and gas discovery which already has 3D seismic coverage. A drilling rig capable of operating in 10m water depth was contracted to drill this well.
In April 2012, a farmout process was launched with a data room opened in the Jakarta office at the beginning of May.
Notwithstanding a significant effort to farmout an interest in the Production Sharing Contract, no acceptable offers were received. Discussions are continuing with a limited number of parties however the Company considers it unlikely that a transaction can be concluded before the commencement of drilling.
The planned Gurame SE-1X well will test a structural closure up dip of recovered oil samples in two reservoirs and will also determine the capability of the assumed gas cap to produce gas at commercial flow rates. If commercial flow rates are established, a domestic gas market exists immediately onshore of the field.
Thailand
- G2/48 Concession (MEO 50%)
In February 2012, MEO executed a binding agreement with Pearl Oil Offshore Limited to farm in to the G2/48 concession in the Gulf of Thailand. Consideration for the farm-in comprised MEO paying 50% of the 3D seismic survey acquired in late 2011 and funding 66.6% of the 2012 commitment well up to a gross cap of US$5 million.
Any costs above the cap would be incurred at the participating interest level. The concession is proximal to two oil discoveries - the producing Jasmine oil field to the south and the Manora oil discovery to the west which has recently been sanctioned for development. The commitment well is currently scheduled to be drilled during fourth quarter 2012.
Tassie Shoal Gas Processing Projects
The Tassie Shoal projects comprise two stand-alone world scale 1.75 Mta methanol production plants and a single 3 Mta LNG plant. In the case of the methanol project Environmental Approvals are valid until 2052. Major Project Facilitation Status was renewed by the Federal Government during the year.
Tassie Shoal Methanol Project (TSMP, MEO 100%)
The TSMP comprises two 1.75 Mta natural gas reforming and methanol production plants, each housed on its own concrete gravity structure (CGS). Each plant is a stand-alone project and once constructed and pre-commissioned, will be towed to Tassie Shoal and grounded for operation using sea water as ballast. Each plant requires approximately 1.3 Tcf of raw gas, ideally containing up to 25% CO2, to operate for 20 years.
During the year, MEO terminated the Joint Development Agreement (JDA) it had executed with Air Products in 2004 and amended in 2006. The termination resulted in the Company regaining an unencumbered 100% interest in the TSMP. This was considered necessary to provide the foundation required to re-invigorate discussions aimed at advancing the first stage of the project (TSMP1) towards commercial development.
Timor Sea LNG Project (TSLNGP, MEO 100%)
The TSLNGP requires approximately 3 Tcf of low CO2 (<4%) raw gas to operate for 20 years. Gas supply for the LNG plant could come from MEO's own Heron gas discovery subject to confirmation of the resource by drilling or alternatively one or more of the neighbouring undeveloped gas fields.
During the year, the TSLNGP had its environmental approval upgraded and the next review is scheduled in 2017.
Results for the year
The net loss of the Group for the financial year, after provision for income tax, was $5,697,933 (2011: net profit after tax of $13,707,010). The 2011 net profit was mainly due to a gain on disposal of 50% interest in WA-360-P ($29,611,847).
The successful drilling and commercialisation of any commercial oil and gas discoveries in offshore Australian exploration permits and overseas acreage and/or the development of the Group's methanol and LNG Projects could ultimately lead to the establishment of a profitable business. While the Group is in the exploration/appraisal stage of drilling for hydrocarbons in offshore Australian exploration permits and overseas acreage and in the project development phase, funding will be provided by equity capital raised from the issue of new shares and/or farm out or joint development arrangements with other companies.
Review of Financial Condition
At balance date the Group held cash and cash equivalents of $55,331,011. During the year the Group decreased the cash balance by $36,276,316 (before foreign exchange fluctuations) with funds used to meet exploration, investment and capital cash outflows of $33,399,689 and net corporate costs of $7,929,668 partly offset by interest received $4,177,798 and proceeds from sale of available for sale financial assets of $875,243.
Share Issues
There were no share issues during the year.
To view the complete MEO Australia Report, please click the link below:
http://media.abnnewswire.net/media/en/docs/ASX-MEO-378561.pdf


About MEO Australia Limited

MEO Australia Ltd (ASX:MEO) (OTCQX:MEOAY) is an ASX listed, independent oil and gas company focused on building a substantial Australian and international E&P business servicing the rapidly growing Asian energy markets.

The Company has assembled a portfolio of exploration, appraisal and development stage opportunities on the NW Shelf, the Ashmore Cartier and the Timor Sea regions in Australia, offshore North Sumatra, and on Madura Island, East Java in Indonesia and the Gulf of Thailand.

MEO has also attracted a high calibre Board of Directors and proven Executive, Technical and Commercial talent with a demonstrated track record of attracting and partnering with globally recognised industry participants.

MEO Australia is listed on the Australian Stock Exchange (ASX: MEO, OTC: MEOAY) and is headquartered in Melbourne, Australia.

MEO Australia Limited
T: +61-3-8625-6000
F: +61-3-9614-0660

| | |
| --- | --- |
| | Related Companies |
| | |
| --- | --- |
| | This Page Viewed: (Last 7 Days: 15) (Last 30 Days: 75) (Since Published: 1034) |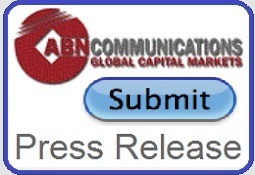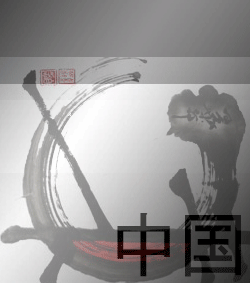 Companies in the News
Mobile Video TV
Scan with your Mobile Phone to view ABN Newswire Video Channel on Mobile