Toronto, Sep 7, 2012 (ABN Newswire) - The Directors of Coalspur Mines Limited (

ASX:CPL
) (

TSE:CPT
) (

PINK:CSPZF
) present their report on the Consolidated Entity consisting of Coalspur Mines Limited ("Company" or "Coalspur") and the entities it controlled at the end of, or during, the year ended June 30, 2012 ("Consolidated Entity" or "Group").
REVIEW AND RESULTS OF OPERATIONS
Review of Operations
The Company made considerable progress on its coal properties during the year. On Vista, Coalspur completed a positive Feasibility Study, submitted regulatory applications for the first phase of the project ("Phase 1"), and initiated detailed design work to begin construction of a mining facility once the regulatory applications are approved. The Company originally negotiated agreements for to up to 13.5 Mtpa of port capacity at Ridley Terminals Inc. ("Ridley Terminals") for up to 21 years, increased its measured and indicated coal resources from 1.1Bt to 1.7Bt, and obtained a $70 million credit facility which will provide with the Company with sufficient capital resources to complete detailed engineering and the regulatory process for Phase 1 of Vista.
Total cash decreased from $68 million at June 30, 2011, to $7 million at June 30, 2012 as a result of expenditures associated with the continued acquisition, exploration, evaluation, and development of mineral properties near Hinton. Significant expenditures during the period include:
- $37.5 million to secure 9.5 Mtpa coal shipping capacity from current infrastructure at Ridley Terminals near Prince Rupert, British Columbia.
- $12.0 million for an additional 4.0 Mtpa at Ridley Terminals, pending Federal Government approval for its future expansion plans. Subsequent to year end, Ridley Terminals advised that its future expansion plans have been delayed, and agreed to provide 2.2 Mtpa from its current expansion, bringing Coalspur's total capacity allocation at Ridley Terminals to 11.7 Mtpa.
- $19.0 million for the acquisition of new mineral leases and scheduled payments against existing mineral leases;
- $19.0 million to progress technical and regulatory initiatives associated with Vista and the Company's other coal projects; and
- $5.7 million to administer the Company.
These cash expenditures were partially offset by borrowing $20 million under the Company's $70 million credit facility and from proceeds of $12.8 million from the exercise of unlisted options to purchase ordinary shares ("Unlisted Options"). As of the date of this report the Company had $50 million available to draw under its credit facility. This facility expires on May 16, 2014.
Vista Coal Project
Vista, Coalspur's flagship project, is one of the largest undeveloped export thermal coal projects in North America with Measured and Indicated Coal Resources of over 1 billion tonnes and marketable reserves of 313 Mt. Vista covers approximately 10,000 hectares, providing a large scale, surface mineable, thermal coal project containing a strike length of over 20km of continuous gently dipping coal seams.
The Company plans to develop an open cut mine and coal process facility at Vista in two phases. The development plan for Vista is based on an optimized mine plan which follows the Feasibility Study.
Phase 1 will produce 5.0 Mtpa; with first production scheduled for early 2015; and Phase 2 will begin construction in 2015 and produce an incremental 7.0 Mtpa by 2018. This timeline is based on Coalspur securing project financing during 2012, and receiving regulatory approvals and Board approval to proceed with construction and mine development in the first half of 2013.
Coalspur completed a Feasibility Study on Vista during the year, which defined a two phased approach to project development with a 30 year mine life. Phase 1 was estimated to require development capital of $864 million. Phase 2 would increase production to 11.2 Mtpa of marketable coal utilizing free cash flow from Phase 1 to fund development. The Feasibility Study estimates Vista free on board ("FOB") cash costs of $61.2/t in the initial 10 years of production and $67.6/t over the life of the mine.
Following the Feasibility Study, Coalspur commenced detailed engineering work on Vista, which included an optimization study on the coal processing plant and mine scheduling. This effort resulted in an increase in the annual marketable coal production capacity on Vista from 11.2 Mtpa to 12.0 Mtpa, reducing the mine life from 30 to 28 years, and increased the Phase 1 capital cost by $6 million to $870 million. The Company is currently in discussions with a number of contractors to evaluate the possibility of contract mining during the construction and initial years of mining at Vista, which could reduce or defer initial Phase 1 capital requirements.
During the year, the Company entered into a number of agreements with Ridley Terminals to secure port allocation of up to 13.5 Mtpa, commencing in 2015. The initial terms of these agreements expire in 2028 and have optional seven year extension periods. The First Contract provides up to 9.5 Mtpa capacity from existing port infrastructure, and is cancellable at Coalspur's option prior to March 1, 2013 with no further obligation other than deposits already made. The Company signed a second agreement during the year for 4.0 Mtpa which was contingent on Ridley Terminals obtaining approval for a future port expansion. Subsequent to year end, Ridley Terminals advised that they did not obtain this approval, and agreed to provide 2.2 Mtpa capacity from its existing infrastructure expansion on similar terms as the second contract. Coalspur has now secured 11.7 Mtpa of port allocation at Ridley Terminals which substantially satisfies Vista's requirements at full production.
During the year, the Company developed comprehensive plans for reclamation, water management and other environmental protection programs to minimize the potential impacts from Vista. The Company submitted the final Environmental Impact Assessment ("EIA") and Energy Resources Conservation Board ("ERCB") applications for Phase 1 of Vista to the Alberta Government on April 30, 2012. Public engagement and aboriginal consultation programs have been fully implemented and results to date support the Company's estimate that the Phase 1 regulatory approvals required to commence construction at Vista should be received in early 2013. After receiving Phase 1 approvals the Company plans to complete and submit the Phase 2 EIA and ERCB applications which will be required to reach the full production rate of 12.0 Mtpa. The Company estimates Phase 2 approvals will be received in mid-2015 which will enable construction of Phase 2 to commence shortly thereafter. Production from Phase 2 of Vista is scheduled to begin in early 2017.
The Company signed a Memorandum of Understanding ("MOU") with Canadian National Railway ("CN") during the year to develop a high quality logistics supply chain to transport export thermal coal from Vista to deepwater ports on Canada's west coast. Subsequent to year end, Coalspur and CN expanded the MOU to accommodate the optimized production rate of 12.0 Mtpa. Coalspur and CN continue to work towards a definitive transportation agreement.
During the year, the Company drilled approximately 175 test pits, auger holes, sonic locations, cores, and rotary holes within Vista to assist with detailed design of proposed Vista mining facilities.
Vista Extension
Vista Extension is located on the northeast boundary of Vista and covers 14,432 hectares. The Company acquired Vista Extension in April 2012 for $13 million in cash. An initial resource estimate on Vista Extension resulted in Measured and Indicated resources of 173 million tonnes and inferred resources of 969 million tonnes.
Subsequent to June 30, 2012, the Company completed a Scoping Study on Vista Extension that confirmed the potential for an economic and technically feasible underground mine that could benefit from the planned coal processing and handling infrastructure at the adjacent Vista Project. The Scoping Study defined a longwall mine with average production of marketable coal of 3.8 Mtpa over a 28 year mine life. Development costs were estimated at $346 million, reflecting cost savings due to the close proximity of Vista Extension to the Vista infrastructure, and which could be funded from cash flows from Phase 1 and Phase 2 of the Vista Project. Mine gate costs were estimated to be $24.5/t over the life of the mine.
Coalspur will continue to progress its technical and economic evaluation of Vista Extension and is planning for a future drilling program and a pre-feasibility study on the area. This activity could lead to a resource update and will likely lead to increased exploration and evaluation expenditures.
Vista South Coal Project
Vista South covers 23,287 hectares and is located approximately 6km southwest of Vista. The Company believes Vista South has the potential to host a significant coal resource, which could provide significant value by leveraging off the planned infrastructure at Vista, providing for mine expansion or an extension of the project life.
The Company completed a 50 hole drilling program in Vista South during the year which resulted in an increase in Measured and Indicated Coal Resources from 93 million tonnes to 471 million tonnes and an increase in Inferred Coal Resources from 75 million tonnes to 605 million tonnes.
Coalspur has received drilling permits from the Alberta Government for an additional 22 exploration drill holes, from which approximately 10 holes will be drilled in 2013.
Vista South exploration and evaluation expense totaled $2.0 million for the year ended June 30, 2012 as compared to $1.1 million the prior year. No Vista South expenditures were capitalized during the year.
To view the complete Coalspur Mines Report, please click the link below:
http://media.abnnewswire.net/media/en/docs/ASX-CPL-603249.pdf


About Coalspur Mines Limited

Coalspur Mines Limited (ASX:CPL) (TSE:CPT) is a coal exploration and development company with approximately 55,000 hectares of coal leases located within the Hinton region of Alberta, Canada. Coalspur's flagship coal project is the Vista Coal Project ("Vista") which has the potential to be the largest export thermal coal mine in Canada.

Vista covers approximately 10,000 hectares and provides a large scale, surface mineable, thermal coal project. Vista has the advantage of leveraging off established first world infrastructure with CN Rail's main line, located adjacent to Vista, which is substantially underutilised and provides a rail line suitable for the transport of coal to deepwater ports on Canada's west coast. Coalspur has also secured a port allocation agreement with Ridley Terminals Inc. which is essential to the logistics supply chain necessary to export coal from Vista to the growing demand from the Asia Pacific Rim countries, including China, Japan and Korea.

A feasibility study was completed on Vista in January 2012, which defined a two phased approach to project development. Detailed engineering has commenced and is scheduled for completion in early 2013. Phase 1 envisages production of 5.0Mtpa at a capital cost of approximately C$870 million. Phase 2 will increase production by a further 7.0Mtpa and will utilize free cash flow from Phase 1 to fund the estimated additional development costs of approximately C$373 million. The Vista mine plan defines a 28 year mine life with forecast annual production capacity of 12.0Mtpa. Marketable Coal Reserves on Vista are 313Mt from a Recoverable Coal Reserve of approximately 566Mt.

Coalspur has offices in Calgary and Hinton in Canada as well as in Australia. The Company is dual listed on the Toronto Stock Exchange ("TSX") under the symbol "CPT" and on the Australian Securities Exchange ("ASX") under the symbol "CPL".
Coalspur Mines Limited
T: +61-8-6555-2945
F: +61-8-6210-1153
WWW: www.coalspur.com

Investor Relations
T: +1-403-767-6377
| | |
| --- | --- |
| | Related Companies |
| | |
| --- | --- |
| | Related Industry Topics: |
| | |
| --- | --- |
| | This Page Viewed: (Last 7 Days: 7) (Last 30 Days: 75) (Since Published: 1068) |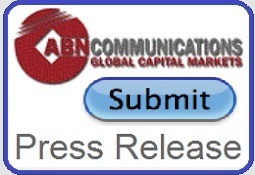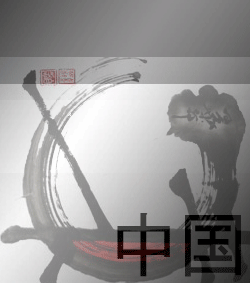 Companies in the News
Mobile Video TV
Scan with your Mobile Phone to view ABN Newswire Video Channel on Mobile