Melbourne, Sep 11, 2012 (ABN Newswire) - MEO Australia Limited (

ASX:MEO
) (

OTCQX:MEOAY
) advises that at 6:00am Darwin time on Monday 10th September, Eni Australia Ltd (Eni) as operator of the NT/P68 exploration permit had drilled the Heron South-1 445mm (17 1/2") hole to a depth of 2,914mMDRT (metres Measured Depth below Rotary Table). There have been no reportable incidents and well operations are proceeding according to plan.
Eni plans to drill the 445mm (17 1/2") hole to a target depth of around 3,000m before running and cementing 340mm (13 3/8") casing.
The well was spudded on the 24th August 2012 and is planned to be drilled to at least 4,265mMDRT or the gas water contact. The drilling program is expected to take around 60 days.
The key objectives of the well are to determine the productivity of the Elang-Plover reservoir and the gas composition.
Progress Summary
Progress since last report:
- Drilled 445mm (17 1/2") hole from 1,330 to 2,914mMDRT
Present Operation (at 0600 hrs Darwin time, 10 September 2012):
- Drilling ahead at 2,914 mMDRT
Outlook:
- Drill 445mm (17 1/2") hole to approximately 3,000mMDRT. Run and cement 340mm (13 3/8") casing.
- Drill 311mm (12 1/4") hole to approximately 3,833mMDRT. Run and cement 244mm (9 5/8") casing
- Drill 216mm (8 1/2") hole to 4,265mMDRT or the gas water contact
An overview of the NT/P68 permit including location map and simplified Heron structural cross section are attached for reference.
MEO intends to release weekly progress reports.
TIMOR SEA: NT/P68
MEO 50%, Eni Australia Ltd 50% & Operator
Heron South-1 Drilling Underway
Drilling underway to test 5Tcf mean prospective gas resource: Eni farmed in to the NT/P68 Exploration permit in 2011 (refer ASX release dated 18th May 2011) and is earning an initial 50% interest in the Heron area by funding two wells on the Heron structure. The first of these wells - Heron South-1 - spudded on 24th of August 2012 using the ENSCO-109 jack-up drilling rig and is expected to take up to 60 days to complete. Eni has 60 days following the conclusion of Heron South-1 drilling to elect whether to fund a second Heron well to fully earn its 50% interest in the Heron area of the permit or withdraw from the Heron area in which case the participating interest reverts to MEO.
Heron South-1 will target the Heron South fault block to determine the extent of the gas column, the productivity of the Elang and Plover reservoirs and analyse the gas composition. MEO estimates the Greater Heron structure could contain mean prospective recoverable raw gas (ie inclusive of CO2) resources 5 of Tcf, potentially sufficient to underpin an LNG development.
Blackwood Area
Eni to elect to drill Blackwood well by 5th January 2013: Eni also has an option to earn a 50% interest in the Blackwood area by acquiring a minimum 500 km2 3D seismic survey in the Blackwood area and drilling a well on the Blackwood structure.
Eni completed acquiring the 766 km2 Bathurst 3D seismic survey over Blackwood East on the 5th of January 2012. Eni has 365 days from the completion of the survey to elect whether to drill Blackwood-2 to fully earn its 50% interest in the Blackwood area of the permit or withdraw in which case the participating interest reverts to MEO.
Eni is a major participant in the region and in November 2011 acquired a 40% interest in the adjacent Evans Shoal Field for US$250m cash and a deferred consideration of US$100m.
Development Plans
Potential carry of costs to FID plus $75 million bonus payment: Under a provision of the Farmin agreement, Eni has a further option to acquire an additional 25% interest in both areas of the permit by funding MEO's share of the work programme (including additional appraisal wells) required to reach a Final Investment Decision (FID) for either a Heron and/or a Blackwood development. MEO will receive a one off bonus payment of US$75 million for the first discovery to reach FID.
Following appraisal of the Heron and/or Blackwood gas discoveries the Joint Venture will evaluate all potential development options including consideration of incorporating a gas processing hub at Tassie Shoal, approximately 75 km from the Heron South-1 location.
Tassie Shoal Projects Overview
Tassie Shoal projects provide development options: MEO has secured environmental approvals for a proposed 3.0 MTA LNG plant and two 1.75 MTA Methanol plants to be located at Tassie Shoal.
Environmental approvals are in place: Pre-FEED development plans have been prepared and costed for the proposed developments. The LNG project has the potential to reduce LNG development costs by in excess of US$2bn compared to FLNG or land based development while the methanol process utilises the CO2 in the feed gas stream avoiding expensive geo-sequestration costs and difficulties in alternative development scenarios.
The projects have been granted Major Project Facilitation Status by the Federal Government Department of Infrastructure and Transport.
Resource Description
Heron-2 tested gas but did not reach the GWC: Heron-2 was drilled by MEO into the Heron North structure in 2007/08. Although the well encountered and tested gas, operational difficulties caused drilling to cease prematurely without determining the gas water contact (GWC). It is believed that collapse of the well bore during flow test caused only an isolated upper stringer to contribute to the flow. Gas quality recovered during the DST was inconsistent with more liquids rich gas observed in the mud returns while drilling the lower section of the hole. The variation in gas quality is postulated by MEO as being due to the later generation of liquids rich, low CO2 gas from the Flamingo formation in the adjacent Malita Graben as the area subsided and heated after the Cretaceous era.
Greater Heron Structure (Prospective Resource)
Potential LNG scale resource: MEO's assessment of the prospective resources in the Greater Heron structure remains unchanged from the assessment released on 14th October 2010 tabulated below. This assessment assumes the Greater Heron structure is filled to the structural spill point mapped by MEO (4,325mSS).
To view the complete MEO Australia announcement including Tables and Figures, please click the link below:
http://media.abnnewswire.net/media/en/docs/ASX-MEO-378709.pdf


About MEO Australia Limited

MEO Australia Ltd (ASX:MEO) (OTCQX:MEOAY) is an ASX listed, independent oil and gas company focused on building a substantial Australian and international E&P business servicing the rapidly growing Asian energy markets.

The Company has assembled a portfolio of exploration, appraisal and development stage opportunities on the NW Shelf, the Ashmore Cartier and the Timor Sea regions in Australia, offshore North Sumatra, and on Madura Island, East Java in Indonesia and the Gulf of Thailand.

MEO has also attracted a high calibre Board of Directors and proven Executive, Technical and Commercial talent with a demonstrated track record of attracting and partnering with globally recognised industry participants.

MEO Australia is listed on the Australian Stock Exchange (ASX: MEO, OTC: MEOAY) and is headquartered in Melbourne, Australia.

MEO Australia Limited
T: +61-3-8625-6000
F: +61-3-9614-0660
E: admin@meoaustralia.com.au
WWW www.meoaustralia.com.au
| | |
| --- | --- |
| | Related Companies |
| | |
| --- | --- |
| | Related Industry Topics: |
| | |
| --- | --- |
| | This Page Viewed: (Last 7 Days: 9) (Last 30 Days: 65) (Since Published: 967) |
---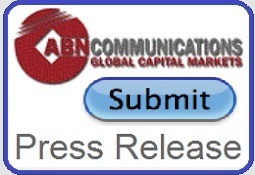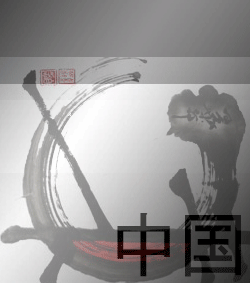 Companies in the News
Mobile Video TV
Scan with your Mobile Phone to view ABN Newswire Video Channel on Mobile