Sydney, Sep 17, 2012 (ABN Newswire) - United States focused oil & gas produer AusTex Oil Limited (

ASX:AOK
) (

OTCQX:ATXDY
) is pleased to update shareholders on its continued well development program at the company's 100% owned 5,500 acre Snake River Project in Kay County, Oklahoma.
AusTex has now drilled 10 vertical wells (nine production wells and one salt water disposal well) at its Snake River Project to an average depth of 4,750 feet and at an average cost of $600,000 per well.
The #20-1D Salt Water Disposal (SWD) well is now approved and operational at Production Hub No. 2. Five production wells are now on pump with a further four wells awaiting completion.
Additional development wells have been permitted, and AusTex is on schedule to drill two new vertical wells each calendar month between now and December. As announced on 12 September, AusTex has also entered into agreements to participate in up to 4 new horizontal wells with Range Resources Corporation (

NYSE: RRC
) in the coming months.
New vertical and horizontal wells will have a material impact on AusTex's production as these wells come on pump.
Production Hub No. 2 - Drilling Operations
#20-2 well
The well successfully reached TD of 4,835 feet below the Wilcox sand interval. Samples and logs have confirmed multiple stacked intervals with hydrocarbons including the Mississippi Limestone, Woodford Shale and Wilcox Sands. The well has been cased and the hydraulic frac will be done in the Mississippian interval on 24 September, after which it will be shut in for a period of time, flowed back and completed.
#20-5 well
Hydraulic Fracturing operations were successfully completed across two stages of the Mississippi Lime interval between 4,316 feet and 4,604 feet. The well has been shut in for a period of time, flowed back and then completed for oil production thereafter.
Production testing update
ETU #14-7
The #14-7 has been fitted with a rod pump and pump jack and is currently producing from the Mississippi Lime lower porosity interval (Mississippi Solid) and is recovering frac load along with 40 barrels of oil equivalent per day (BOEPD). Additional perforations are scheduled along with stimulation of the Mississippi Chat interval above the Mississippi Solid in the coming weeks with production planned from both intervals.
Blubaugh #20-1
The Blubaugh #20-1 well is the first production well connected into Production Hub No. 2 on the north side of the project. Production testing commenced on 1 September with the well fitted with a rod pump and pump jack. Over the first 13 days, the well has averaged 55 barrels of oil per day plus associated high BTU gas, while still pumping back frac load. Gas sales infrastructure is nearing completion with the well expected to commence gas sales early next week.
AusTex's Executive Chairman Mr Richard Adrey commented: "We are making excellent progress with our well development program and we are continuing to maintain our target of drilling two new vertical production wells each month.
"We are also very encouraged by the outcomes from the production testing of the 14-7 and the 20-1. This is further evidence that the Snake River project is shaping up to deliver much higher and sustainable rates of production as we continuously bring new wells on pump.
"We look forward to updating shareholders on our production rates, as well as our horizontal and vertical well development programs."
Follow AusTex on Twitter: https://twitter.com/AusTexAOK
For the full AusTex Oil announcement including Well Status Update table, please click the link below:
http://acn.asiacorpnet.com/PR_Edit.asp?Art_ID=73585


About AusTex Oil Limited

AusTex Oil Limited (ASX:AOK) (OTCQX:ATXDY) is an Australia-based company. The Company is engaged in the development of oil and gas leases in the United States. It produces oil and gas from leases in Oklahoma and Kansas. It is also engaged in the exploration, development and production of hydrocarbons in the United States. Its wholly owned subsidiaries include International Energy Corporation (Oklahoma), International Energy Corporation (Kansas) and Well Enhancement Services LLC. During the year fiscal year ended March 31, 2009 (fiscal 2009), the Company was engaged in the drilling of three wells on the Lancaster Lease group, Tulsa County; two wells on the Sweet Unit, Pawnee County, and one well on the BlueHawk Project in Osage County.


AusTex Oil Limited
T: +61-2-9238-2363
F: +61-2-8088-7280
WWW: www.austexoil.com

| | |
| --- | --- |
| | Related Companies |
| | |
| --- | --- |
| | Related Industry Topics: |
| | |
| --- | --- |
| | This Page Viewed: (Last 7 Days: 21) (Last 30 Days: 80) (Since Published: 925) |
---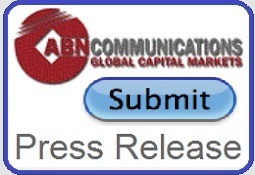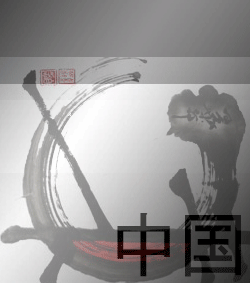 Companies in the News
Mobile Video TV
Scan with your Mobile Phone to view ABN Newswire Video Channel on Mobile