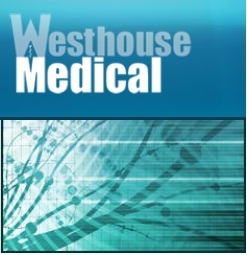 Announces Appointment of New Managing Director, Appointment Part of Company's International Corporate Expansion
London, Sep 19, 2012 AEST (ABN Newswire) - Healthcare specialist Westhouse Medical Services Plc (

FRA:5WM
) today announces that announce the appointment of Mr Alex Renny as Managing Director.
Alex started his career in the late 80's with the British Army as a Lieutenant and Platoon Commander serving in the UK, Cyprus, Denmark, Italy and Turkey.
Following 3 years' service with the Military, he joined Chemical Bank with varying roles, cumulating in his appointment as VP Senior Trader - Interbank Trading and IR Derivatives. He has a background of Derivatives and Interbank trading, with positions at Midland Global markets and Dai-Ichi Kangyo Bank.
He took time out to complete an MBA at Cranfield School of Management following which he focused on a consulting role to a wide range of companies.
Alex was a senior management member of ROK Group where he has held numerous appointments within various subsidiaries, including Director of Corporate Development, Group CFO and Head of M & A and Corporate Strategy.
He brings to Westhouse an in depth understanding of financial markets and business expertise in both mergers and acquisitions and in corporate development. Alex also holds a BSc in Biochemistry.
Following on from Mr Renny's appointment, Jack Kaye moves to take up the role of Group Chairman.
Westhouse is currently developing a number of medical devices, including BreastCheck - a new low-cost, non-invasive breast cancer screening product which can act as a precursor to mammogram scanning. BreastCheck is due for launch in 2013.
Westhouse recently acquired from US-listed Sunridge International via. Sunridge's subsidiary, Ophthalmic International Inc, a glaucoma procedure called PNT, which could revolutionise the way glaucoma is treated globally.
About Westhouse Medical Services Plc
Westhouse Medical (FRA:5WM) consists of two wholly-owned subsidiaries: Westhouse Medical Ltd and Westhouse Medical Devices Ltd. Westhouse is expanding rapidly through the acquisition and expansion of primary healthcare businesses within Europe and North America". Westhouse Medical Services Plc has a dynamic range of Medical Services and Devices providing cutting edge innovation in the medical sectors such as a non-invasive
Test for Breast Cancer and a patented procedure to treat glaucoma. www.westhousemedical.com

Global Press and Public Relations:
Gabriel Luca/Michael Westhaver
Wedgewood Communications
westhouse@wwprnews.com
Tel: +1-646-592-7559

Westhouse Medical Services Plc
E: info@westhousemedical.com
WWW: www.westhousemedical.com
Related CompaniesWesthouse Medical Services Plc



Wedgewood Investment Group LLC.