Adelaide, Sep 24, 2012 (ABN Newswire) - Minotaur Exploration Limited (

ASX:MEP
) is pleased to report the results of drilling at the Cotswold and Cormorant Iron Oxide Copper-Gold (IOCG) targets north of Cloncurry under joint venture with JOGMEC, the Japan Oil, Gas and Metals National Corporation (Figure 1, 2 - see link below). The 5-hole program (Table 1) tested a range of gravity, magnetic and electrical geophysical targets with broad zones of low-level copper mineralisation recorded in each of the drillholes, confirming the area's potential.
At Cotswold, assays of drill core in hole MN12D29 recorded consistently anomalous copper, cobalt, nickel and vanadium over the entire 315m bedrock interval from 123m to end of hole at 438m (Table 2, 3). Best individual one-metre intervals of 0.99% copper (392-393m), 0.27% nickel (173-174m), 0.12% cobalt (262-263m), 0.09% vanadium (175-176m) and 0.14 g/t gold (166-167m) coincided with high magnetite intervals and corresponding iron assays of up to 48.9% Fe.
At Cormorant, pyrrhotite-rich breccias have marginal alteration zones locally containing chalcopyrite, and best assays are 3.36% copper (MN12D25 215.5-216m), 1.27% copper (MN12D27 254-255m) and 1.1% copper (MN12D27 361-362m). Broad intervals are present of anomalous copper averaging ~0.2% copper.
Cotswold Target
The Cotswold target is a prominent coincident magnetic and gravity anomaly similar in size and amplitude to that occurring at the Cu-Au-magnetite Ernest Henry Mine 25 kilometres to the southeast. Two holes at Cotswold (Table 1) intersected felsic volcanic rocks containing abundant pyrite stringers and aggregates, which have subsequently been intensely altered, brecciated, and invaded by hydrothermal fluids rich in amphibole, magnetite, quartz, pyrite, chalcopyrite and pyrrhotite (see ASX release 29 August 2012).
The sulphides pyrite, pyrrhotite and chalcopyrite are widespread throughout the magnetite-rich breccia matrix. Assays (Tables 2-3) confirm the magnetite breccia is consistently anomalous in copper, gold, cobalt, nickel and vanadium with a large interval of the breccia complex in drill hole MN12D29 (280m interval, 158-438m e.o.h.) returning an average grade of 0.11% copper, 0.05% nickel and 0.05% vanadium (Figure 3). The strong correlations between iron, copper, nickel and vanadium are evident in assay scatterplots (Figure 4). Highest recorded individual one-metre assays were 48.9% iron (175-176m), 0.99% copper (392-393m), 0.27% nickel (173-174m), 0.12% cobalt (262-263m), 0.09% vanadium (175-176m) and 0.14 g/t gold (166-167m) in drillhole MN12D29 (Table 3).
Cormorant Target
Cormorant is a massive pyrrhotite breccia system that trends for approximately 5km both to the south and north of Cormorant. The three drillholes completed at Cormorant (Table 1) intersected massive pyrrhotite-rich breccias, locally with marginal alteration zones richer in chalcopyrite. Assay results confirm broad intervals of anomalous copper in association with the iron sulphides, averaging ~0.2% Cu, and sporadic intervals with higher values, such as 3.36% Cu (MN12D25 215.5-216m), 1.27% Cu (MN12D27 254-255m) and 1.1% Cu (MN12D27 361-362m) (Figure 5). Broad intervals of highly anomalous copper were recorded, including 8.5m @ 0.5% Cu (MN12D25, 215.5-224m) and 21m @ 0.3% Cu (MN12D27, 240-261m & 361-382m). Overall, the tenor of copper mineralisation is similar to that previously recorded for the Cormorant Prospect.
Ground EM surveys (total of 11 line kilometres) have commenced examining the southern extension of the Cormorant trend along with a number of new regional targets near the faulted eastern margin of the Mt Isa Block.
To view the complete Minotaur Exploration announcement including Tables, Figures and Appendix, please click the link below:
http://media.abnnewswire.net/media/en/docs/ASX-MEP-696316.pdf


About Minotaur Exploration Limited

Minotaur Exploration Limited (ASX:MEP) specialises in application of cutting-edge geophysical techniques to locate virgin mineralisation deep below the surface. Often, economic mineral deposits are contained within basement rocks, buried below several hundred metres of transported cover (overburden) and cannot be located through surface exploration methods such as soil sampling, geochemical assays and drilling. Minotaur's remote sensing and interpretative approach has proven very successful.

The directors and management of Minotaur each have around 30 years of exploration, mining and mineral resource experience and are eminently qualified in their respective fields of expertise. Under their direction, Minotaur has earned a strong reputation for technical excellence and a high profile within the Australian resources sector.

Minotaur is actively exploring IOCG style targets in Australia, where geophysics have identified numerous sub-surface anomalies prospective for copper-gold mineralisation. Each of these represents a possible Prominent Hill type orebody. Numerous other targets that are ready for drilling are prospective for base metals such as zinc, lead, copper.

Minotaur Exploration Limited
T: +61-8-8366-6000
F: +61-8-8366-6001
E: admin@minotaurexploration.com.au
WWW: www.minotaurexploration.com.au

| | |
| --- | --- |
| | Related Companies |
| | |
| --- | --- |
| | Related Industry Topics: |
| | |
| --- | --- |
| | This Page Viewed: (Last 7 Days: 9) (Last 30 Days: 71) (Since Published: 949) |
---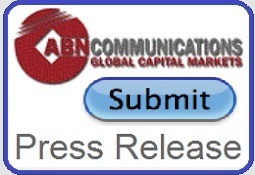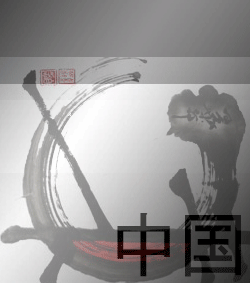 Companies in the News
Mobile Video TV
Scan with your Mobile Phone to view ABN Newswire Video Channel on Mobile