Melbourne, Sep 25, 2012 (ABN Newswire) - Oil Basins Limited (

ASX:OBL
) is involved in exploration for oil and gas in the offshore Gippsland Basin waters of south-eastern Australia, the onshore Canning Basin of Western Australia and the offshore Carnarvon Basin waters of Western Australia. Importantly all assets are situated in good hydrocarbon addresses and all are strategically close or adjacent to existing or future development infrastructure.
Since requotation on the Australian Stock Exchange on 22 August 2006, the Company has built a portfolio of assets and strategic investments.
2012 OPERATIONS HIGHLIGHTS
During the Full-year ended 30 June 2012, the Company reports:
Operated Assets Highlights
- During April 2012, OBL successfully completed the farmout of 20% Backreef Area to Green Rock Energy Limited for circa $3.5 million, as a result OBL is mostly funded on its 2012 Backreef Area Work Program.
- During May 2012, OBL as Operator of the Backreef Area JV (OBL 80% beneficial rights) conducted a production test at Backreef-1 (Figure 2) which delineated a 'technical' noncommercial oil discovery within the Basal Yellow Drum formation (previously described as the Gumhole formation).
- Recent oil sample analysis has confirmed the oil to be a 'Laurel' type oil similar to Meda-1 oil.
- Preparations are well advanced to drill a follow-up East Blina-1 well in the Backreef Area with an expectation to spud this new exploration well during October 2012 (subject to stakeholder approvals).
- The permit application 5/07-8 EP mediation was terminated by the KLC in early May 2012.
Arbitration hearings convened by the National Native Title Tribunal (NNTT) commenced in late June 2012 and are presently on-going.
- As at the time of this report, it is expected that the NNTT will progress further hearings with the expectation of a decision in December 2012.
- In early October 2011, the Company successfully renewed Retention Lease R3/R1.
- Also in October 2011, the Company released the results of its independent petroleum engineering Cyrano Oil Field Scoping Study, showing an immediate opportunity to pursue a possible preferred development via an Extended Well Test with a modest estimated development cost - using 'fit-for purpose' re-useable leased equipment - of less than USD$30 million.
- The geological and geophysical assessment of additional potential contingent reserves and resources within Retention Lease R3/R1 continued during the September quarter. These new studies are expected to be finalised in October 2012.
Non-Operated Assets Highlights
- OBL moved to consolidate its Gippsland interests and now holds a 12.5% interest in offshore Gippsland Basin permit Vic/P41 (a long-held foundation IPO Company asset).
- During the June quarter 2012, the Company finalised a formal agreement with Strategic Energy Resources Limited (ASX code SER) for the transfer and assignment of 7.5% of offshore permit Vic/P41 situated in offshore Gippsland Basin, Victoria.
- The Company subsequently received regulatory approval from NOPTA on 17 July 2012 for the transfer of the direct 7.5% interest in Vic/P41 and now holds a direct 12.5% interest in Vic/P41.
- The benefit and impact to shareholders of this, and the November 2011 similar transaction with Moby Oil & Gas Limited (ASX code MOG) for transfer and assignment of 5.0% of Vic/P41, is that OBL has effectively removed a circa $4.1 million contingent obligation for a $nil cost.
- The directors are pleased that the Company will now participate fully as a net 12.5% Vic/P41 Joint Venture Partner in any subsequent successful farmout of this permit.
Subsequent Events
- On 2 August 2012, the Company and associates of Mr E.G. Albers (Albers Group) reached agreement for OBL to acquire the Albers Group's entire shareholding position of 57,757,899 shares in Bass Strait Oil Company Ltd (BAS) for a consideration of $250,000 plus the issue of 38,505,266 fully paid OBL ordinary shares (on a 2 OBL for 3 BAS share exchange basis).
- Following completion of this transaction the Company and related parties, which previously had held an undisclosed collective 19,358,829 shares (or 4.99%) in BAS, increased their collective shareholding to 77,116,728 shares (or 19.9%) in BAS, which after a recent BAS placement and rights issue stands at 90,154,215 shares (or 17.4%) in BAS.
- The transaction resulted in the Company becoming a major shareholder in BAS and is viewed as being strategic to OBL's overall long-term interests. The transaction resulted in the Albers Group becoming the Company's major shareholder group with circa 7.0%.
- On 13 August 2012, BAS announced that it had agreed to issue 56,205,942 shares (by way of placement) to Cooper Energy Limited's (COE) wholly owned subsidiary Somerton Energy Limited, increasing the COE group holding to 16.7%, which was later increased under the BAS rights issue and through a COE sub-underwriting of shortfall to a holding in BAS of 19.9%.
- On 3 September, 2012, the Company commenced legal action in the Federal Court of Australia to determine whether BAS has duly conducted the placement and rights issue with the necessary proper authority under its Constitution and in accordance with the ASX Listing Rules. ASIC and the ASX are aware of OBL's concerns and have been informed of the action. The action will be heard on 8 October 2012.
View the complete Oil Basins Annual Report at the link below:
http://media.abnnewswire.net/media/en/docs/ASX-OBL-379422.pdf


About Oil Basins Limited

Oil Basins Limited (ASX:OBL) is engaged in the investment in selected exploration production and development opportunities in the upstream oil and gas sector. Oil Basins Limited was listed on the ASX on 23 August 2006 and is involved in exploration for oil and gas initially in the offshore Gippsland Basin waters of south-eastern Australia and the onshore Canning Basin of Western Australia. Since listing the Company has increased its leverage across all of its assets and has increased its exposure to attractive and prospective areas with the Canning Basin.
Oil Basins Limited
T: +61-3-9692-7222
F: +61-3-9529-8057
WWW: www.oilbasins.com.au

| | |
| --- | --- |
| | Related Companies |
| | |
| --- | --- |
| | Related Industry Topics: |
| | |
| --- | --- |
| | This Page Viewed: (Last 7 Days: 1) (Last 30 Days: 50) (Since Published: 749) |
---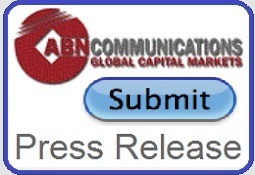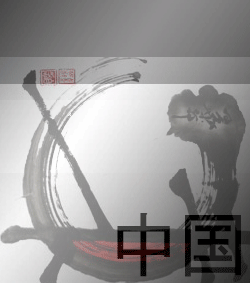 Companies in the News
Mobile Video TV
Scan with your Mobile Phone to view ABN Newswire Video Channel on Mobile