Sydney, Sep 26, 2012 (ABN Newswire) - United States focused oil & gas produer AusTex Oil Limited (

ASX:AOK
) (

OTCQX:ATXDY
) is pleased to report that it has brought a second vertical well on pump at Production Hub No. 2 at the 100%-owned 5,500 acre Snake River Project in Northern Oklahoma. This takes the total number of producing wells at the Snake River Project to six, with a seventh well, the #20-2, successfully fracced and expected to be on pump shortly.
Production Hub No. 2
#20-3 Well - flowing at 90 boepd
The #20-3 well has been tied into surface infrastructure and is currently flowing back frac load at approximately 90 boepd via a 9/64ths inch choke. Pressure at the well head remains above 1400 psi and the well will be allowed to flow under its own energy until a down-hole pump and pump jack is fitted. The well is open in the Mississippi Lime Solid and Mississippi Lime Chat interval and was stimulated with a two-stage hydraulic frac last month. AusTex will report on the well's flow rate after 30 days.
#20-2 well - successful frac operation
Overnight the #20-2 well was successfully hydraulically fracced in two stages in selected porosity streaks of the Mississippi Lime interval. The well has been shut in and readied for a work over rig to commence completion operations in the next two weeks. The well is expected to be on pump by the end of October.
Additional wells awaiting completion
The #20-4 and #20-5 have been hydraulically fracced and are currently waiting on completion operations which are scheduled for October 2012. The #21-3 is expected to be hydraulically fracced in late October.
Executive Chairman Richard Adrey commented: "The initial flow rate of the #20-3 is further evidence of the significant unlocked value of the Snake River Project. Once production stabilises after 30 days, we are confident that this well will make a meaningful contribution to overall production.
"Our aggressive vertical well development program is only now translating into increased production and this will become more evident in the coming weeks when we report increased monthly production numbers. It is also worth noting that we are still only in the very early stages of our growth and we expect Snake River to be a major revenue driver for AusTex.
"In addition to this, we expect the #20-2 to be on pump in the next month which means we will have seven wells producing at Snake River. This is in addition to a further three wells, the #20-4 and #20-5, which are awaiting completion, and the #21-3 which will be fracced in late October.
"Our priority at this time is to ensure we not only maintain our ongoing program of drilling two vertical production wells per month, but also ensuring we complete new wells and bring them on pump in a timely manner. As previously reported, we expect this well development program will lead to a material and significant increase in average daily production within the next six weeks."
AusTex will continue to update shareholders on its vertical and horizontal well development program in the coming weeks. Table 1 outlines the current status of each well at the Snake River Project with Figure 1 illustrating the location of the wells referenced in this announcement.
View the complete AusTex Oil announcement including Figures and Well Status Update table at the link below:
http://media.abnnewswire.net/media/en/docs/ASX-AOK-696788.pdf


About AusTex Oil Limited

AusTex Oil Limited (ASX:AOK) (OTCQX:ATXDY) is an Australia-based company. The Company is engaged in the development of oil and gas leases in the United States. It produces oil and gas from leases in Oklahoma and Kansas. It is also engaged in the exploration, development and production of hydrocarbons in the United States. Its wholly owned subsidiaries include International Energy Corporation (Oklahoma), International Energy Corporation (Kansas) and Well Enhancement Services LLC. During the year fiscal year ended March 31, 2009 (fiscal 2009), the Company was engaged in the drilling of three wells on the Lancaster Lease group, Tulsa County; two wells on the Sweet Unit, Pawnee County, and one well on the BlueHawk Project in Osage County.


AusTex Oil Limited
T: +61-2-9238-2363
F: +61-2-8088-7280
WWW: www.austexoil.com

| | |
| --- | --- |
| | Related Companies |
| | |
| --- | --- |
| | Related Industry Topics: |
| | |
| --- | --- |
| | This Page Viewed: (Last 7 Days: 2) (Last 30 Days: 63) (Since Published: 765) |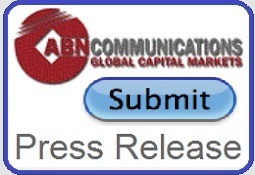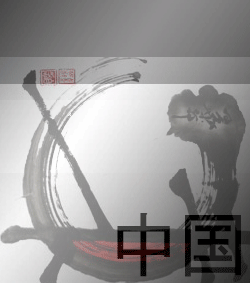 Companies in the News
Mobile Video TV
Scan with your Mobile Phone to view ABN Newswire Video Channel on Mobile