Sydney, Oct 1, 2012 (ABN Newswire) - Gold Anomaly Limited (

ASX:GOA
) is pleased to provide the Company Annual Report to shareholders for the year ended 30 June 2012.
Review of Operations
Dear Shareholders,
The past twelve months have been both exciting and challenging for Gold Anomaly Limited and its subsidiary companies ("GOA" or the "Company") with good progress made at the flagship Crater Mountain Project ("the Project") in Papua New Guinea (PNG) countered by flat global investment markets.
With over 12,000 metres of drilling now completed the Company remains as confident as ever that it will ultimately build on its existing success and consolidate Crater into a major discovery.
Outside of PNG, the Croydon project in Queensland has demonstrated that it possesses tremendous potential to host significant polymetallic, gold and graphite deposits.
Crater Mountain, PNG (90%)
Key Points
- Maiden inferred resource of 790,000 ounces (open) gold defined at Nevera within first 12 months of maiden drilling campaign
- Completion of 7,250 metres drilling confirming bulk tonnage gold deposit within Nevera's Main Zone
- 3D modelling highlights high grade gold mineralisation within Main Zone
- Late stage high-sulphidation mineralisation identified as source of high grade gold in the Artisanal Mining Zone, with potential for high gold grades to persist to depth
- New exploration license ELA 2203 trebles project exploration area and secures all historic gold and copper anomalies in the Crater Mountain range
- Increased interest from 70% to 90%
Background
The flagship Crater Mountain project is located approximately 50 kilometres southwest of Goroka, the regional centre for the Eastern Highlands Province in PNG. The project spans an area of approximately 180km2 with exploration principally focused at the Nevera Prospect. Crater Mountain has the potential to host substantial gold and copper deposits, and was considered a tier-1 (best prospectivity) asset by previous owner BHP. The Company has an interest in 90% of the project, with the remainder held by Triple Plate Junction plc and Celtic Minerals Ltd.
Crater Mountain currently comprises four principal prospects, Nevera, Nimi, Awanita and Masi Creek. These deposits are in EL 1115 and EL 1353.
Activities
Maiden Resource defined
In December 2011, GOA announced a maiden inferred JORC resource of 24Mt @ 1.0 g/t Au for 790,000 oz of Au. The resource was achieved within 12 months of the company commencing drilling activities at Nevera. The resource estimate is based on the assay results of 26 drill holes as at November 2011, including 17 drilled by previous owners / operators BHP Billiton Pty Ltd (BHPB), Macmin NL (Macmin), and Triple Plate Junction Plc (TPJ) and 9 by Gold Anomaly. The resource was defined in the Main Zone carbonate-base metal sulphide-gold mineralisation ("Mixing Zone"), currently spanning 600 metres along strike, 150 metres wide and 160 metres deep, at the Nevera.
Importantly, this resource remains open laterally, and does not include potential gold from the high grade Artisanal Mining Area or porphyry 'feeder zones' at depth. Hence there is significant potential to increase this resource with further drilling, both along strike and at other identified mineralised zones.
Besides extending the strike length, there is further considerable upside given that drilling to date has been confined to the Nevera Prospect alone. Exploration activities have commenced at the adjacent prospects Masi Creek and Nimi, both of which have similar surface geology, mineralisation and alteration to that seen at Nevera.
Drill programme
In July 2011, the Company continued its Phase 4 drilling programme, on the back of the success of its previous Exploration Phases, 6-hole drilling program (comprising holes NEV018 to NEV023).
This program comprised 10 holes for 7,250 metres of drilling, (holes NEV024 to NEV033), with the focus remaining on the Main Zone.
During the year, the Company took major steps in advancing the Project.
Following the completion of a road from Lufa to the project to provide better access and benching to get below the ash cover at Nevera in the first half of 2010, the Company commenced geological mapping and a mechanical benching programme. Nearly 400 5-metre long surface channel samples were collected, assisting in identifying drilling targets and revising the mineralisation model.
The majority of holes identified significant zones of gold mineralisation, with latter drilling results at three holes, NEV029, NEV030, and NEV031, identifying a possible coppergold porphyry zone.
High grade gold zone identified
Follow-up 3D modelling of the inferred orebody within the Main Zone identified two vertically-stacked irregular subhorizontal sheets of high-grade gold mineralisation over ~300 metres laterally within the mixing zone resources. The mineralised sheets are up to 20 metres thick and extend along strike of the mineralised zone for at least 150 metres, with an inferred extension to the NW of a further 150 metres.
The best intercepts include:
- 18 metres @ 18.4 g/t Au,
- 2 metres @ 9.3 g/t Au,
- 3.5 metres @ 7.3 g/t Au and
- 20 metres @ 6.1 g/t Au.
Feeder zone results
A rig capable of drilling at depths in excess of 1,000 metres was mobilised to site in August 2011, enabling drilling to depths below the Main Zone. Consequently, three ~1000 metre holes (NEV027, 030 and 033) targeted the large intrusion at depth thought to be responsible for strong baking of Chim Formation shales observed within and beneath the Main Zone mixing zone mineralisation, and test for peripheral porphyry apophyses with associated mineralization.
The results from NEV027 confirmed that gold mineralisation extended some 500 metres deeper than previous drilling. The top 1,046 metres of the hole averaged 0.25 g/t Au and there was also very strong base metal and silver mineralization intersected, with several zones assaying over 0.5% of combined lead and zinc. At 1,046 metres, drilling intersected a porphyry intrusion that is considered to be an arm of major deep intrusion responsible for baking the Chim Formation, at which point drilling was terminated because the drill rig had reached operational limits.
The extent of the mineralisation and alteration seen in NEV027 confirms that the mineralisation system at Nevera is very extensive and very similar to typical porphyry copper and copper-gold systems around the world i.e. a large central intrusion surrounded by variably mineralised multiple porphyry arms located at the base of a large mineralised hypothermal system, with multiple mineral deposits.
NEV033 was the company's third deep hole (984m) targeting porphyry copper-gold mineralisation. NEV033 intersected the best copper zone to date at Nevera, with strong anomalous Cu and Au values recorded in the bottom 280 metres of the 984-metre drill hole.
The strongest combined Cu-Au mineralisation lies within a 124-metre interval from 704 metres to 828 metres, with copper values averaging 0.09% Cu and the highest result being 18 metres @ 0.126% Cu. The accompanying Au values for the abovementioned 124-metre interval average 0.38 g/t Au, starting with 24 metres @ 0.76 g/t Au (including 8 metres @ 1.0 g/t Au from 706 metres and 6 metres @ 1.02 g/t Au from 722 metres). The 124-metre interval is the first intersection at the Nevera to show strong Cu-Au values in combination.
Artisanal mining zone
A near surface, high grade oxide gold zone was discovered in early 2011 on the west side of the Nevera Prospect ridge, approximately 200m northwest of the Main Zone that was mined by local artisanal miners.
NEV026 targeted this zone, intersecting 1m at 16.2 g/t Au in addition to a 41m interval which assayed 0.68 g/t. Within this 41m interval, numerous narrow (1m) veins which assayed over 1.5 g/t Au were encountered.
The hole drilled through a number of steeply dipping, northerly trending gold bearing pyrite veins without intersecting any bonanza grades which are associated with vertical dilatational zones and occur where these veins intersect with a prominent easterly trending fracture set, such as that intersected in NEV022 (2m at 98.2 g/t Au).
NEV026 results confirm that the gold seen at the artisanal zone is not just supergene in nature and that high grade gold veining does occur in the sulphide zone as well as the oxide zone.
Updated mineralisation model
As a result of a review undertaken by independent geological consultants and Exploration Director Peter Macnab, it has been determined that there are at least three styles of mineralisation at Nevera:
1. The Main Zone carbonate-base metal sulphide-gold "mixing zone" mineralisation that contains the current gold resource. This style of mineralisation has been responsible for some of the most prolific gold producers in the Pacific Rim, including deposits at Barrick's Porgera and Newcrest's Hidden Valley operations;
2. Porphyry copper-gold underlying the untested northwest quadrant of the drilled area;
3. High-grade high sulphidation quartz-pyrite-gold mineralisation extending to depth below the Artisanal Mining Zone. This zone is being assessed as a potential source of near term production.
Exploration and drilling continue to provide further confidence in the Nevera mineralisation model, and in the company's strong belief that Crater Mountain will ultimately host a very substantial mineral resource.
New exploration license ELA 2203 trebles project area
GOA has applied for a new exploration license (ELA 2203) over an area spanning 501km2, adjoining the three current contiguous exploration licenses that currently comprise Crater Mountain. Upon granting, The Company will have secured all historic gold and copper anomalies in the Crater Mountain range, and trebled the current project area size.
This area currently under license application is underlain by rocks of the Crater Mountain volcanic complex that exhibit the same geological characteristics as Nevera, with similar potential for gold and copper deposits.
Once ELA 2203 is granted, the Company plans to commence detailed prospecting in order to hone in on the source of gold, silver and base metals anomalies identified from historical regional exploration, as well as analyse remote sensing imagery in order to determine regional and local structural patterns.
Crater Mountain project interest increased to 90%
In January 2012, GOA increased its interest in the project from 70% to 80% through sole funding exploration activities, thereby diluting joint venture partner Triple Plate Junction plc's (TPJ) interest.
In April 2012, GOA issued 31.25 million shares to New Guinea Gold Corporation (NGG) in return for the transfer of NGG's 10% interest in Crater Mountain. The transaction increased the Company's project interest from 80% to 90%.
Fergusson Island Gold Project, PNG (100%)
The Fergusson Island gold project comprises two deposits, Wapolu and Gameta, located 30 kilometres apart on the north coast of Fergusson Island in PNG. The deposits lie within previous EL1025 and EL1070 respectively.
In March 2012 the Company successfully reapplied for exploration tenement ELA1972 (formerly EL1070), with local landowners supportive in the application. Once ministerial approval has been granted, the Company will be able to commit resources to advancing this project.
The Company has also successfully reapplied of the old EL 1025 licence with a Warden's hearing expected in October 2012.
Croydon Project, Queensland, Australia (100%)
Background
The Croydon project in north Queensland is located within an interpreted under cover extension of the world class Mt Isa/Cloncurry mineral province that hosts the Mt Isa, Century, Earnest Henry and Cannington mines. The project comprises 10 Exploration Permits Mining (EPM) that cover aeromagnetic and gravity anomalies delineated during Government aerial surveys.
The Croydon Polymetallic project emerged from analysis of aerial geophysical data that detected magnetic and gravity anomalies in Proterozoic rock strata underling a relatively thin cover (100-130 metres) of Mesozoic sediments. GOA experts examined the anomalies and selected nine aeromagnetic (A1, A2, A5, A13, A15, A18, A25, A27 and A33) and three gravity (G1, G2 and G3) anomalies for follow-up exploration.
Significant vein style polymetallic (zinc, silver and tin) mineralisation has been identified in previous drilling undertaken by GOA. The mineralisation lies under approximately 100m of cover, some 35km north of Croydon.
The Croydon Gold Project comprises of three EPMs in the Croydon Goldfield over several historical gold prospects, namely Gilded Rose, Jumbo and Jolly Tar. The Gilded Rose and Jumbo prospects are located NE of Croydon and the Jolly Tar prospect to the SE of Croydon.
The Croydon Goldfield is a well-known mining centre that historically has produced >1 million ounces of gold from both underground and shallow open pit mining. While the prospects held under EPM by GOA have undergone some drilling and mining in the past, they have, to date, not been locations of large mining activities.
Activities
During the year, GOA advanced several areas within the Croydon tenements and identified graphite potential within two prospects.
Croydon Polymetallic project
Ground exploration activities started in August 2011, with gravity surveying at anomalies G1 and G3. G1 has been found to have coincident gravity and IP chargeability anomalies that may be caused by the presence of sulphide mineralisation. The geophysical data has been used to locate a drill hole to test this target.
A review of historical data also highlighted the A2 Zn-Ag-Sn-Cu polymetallic prospect for further testing. Previous drilling results at hole A2-001 returned a 5m massive sulphide intercept at 409m downhole depth averaging 8% Zn, 180g/t Ag, 0.58% Sn and 0.57% Cu. Similar high value massive sulphide filled fracture zones are present in five of the other holes and all nine holes contain thick intercepts of strong Zn-Ag anomalism indicating the presence of a large mineralizing system. Mineralisation is hosted by Proterozoic sediments and commences at approximately 130m vertical depth at an unconformity with overlying Mesozoic cover.
An exploration program is now planned for the upcoming field season with several objectives;
1. confirm strike and dip continuity of the main massive sulphide filled fractures by new drilling
2. apply downhole geophysics to map extensions of the known massive sulphide filled fractures and investigate A2 for additional polymetallic sulphide zones
3. obtain fresh massive sulphide samples for preliminary metallurgical testwork to confirm recoverability of the contained metals.
Croydon Gold project
Gradient array IP and surveying activities completed at the Jolly Tar Prospect.
Events subsequent to end of year
In July 2012, the Company announced the presence of two graphite deposits within its Croydon tenements.
Historical drilling results at the Jolly Tar prospect revealed the substantial graphite potential of the area, with 53 of 59 holes intersecting graphite over a strike length of 800 metres. A strong persistent gradient array IP anomaly stretching 900 metres parallel to the drilled area has yet to be drill tested. This new IP anomaly may represent a large undiscovered graphite and/or gold zone Drill testing is planned to define both the gold and graphite potential of the prospect in the year ahead.
In addition, GOA announced the acquisition of an Exploration Permit the subject of current application no. EPMA 18616, which is contiguous to two of GOA's existing exploration permits. Near surface drilling by Central Coast Exploration discovered graphite on EPMA 18616 in 1989.
Sao Chico project, Brazil
Sao Chico is located in the world class 'Tapajos Gold Province', historically the largest alluvial gold field in Brazil. The region has attracted several major resources companies such as Rio Tinto, Barrick Gold, GoldFields and Kinross, as well as a plethora of junior resources companies. The project is located 54 kilometres south-east of Eldorado Gold Corp Tocantinzinho project hosting a 2 million ounce gold resource.
In December 2011, the Company entered into an agreement with TSX-V-listed Kenai Resources Limited which led to Kenai acquiring 100% of GOA's wholly-owned Brazilian subsidiary, Gold Aura do Brasil Mineração Ltda which holds 100% of the Sao Chico gold project mineral rights. In return for the project, Kenai issued 10 million common shares to GOA and cancelled all debts owed by GOA totalling approximately $3.5 million. GOA will also receive an additional 6 million Kenai shares upon certain milestones being achieved at Sao Chico.
Corporate
Capital raising
Spring Tree funding facility
During the year the Company drew down $600,000 under its loan facility with Spring Tree Special Opportunities Fund, LLP ("Spring Tree"). Further details of the facility are contained in the Company's ASX release dated 9 April 2010.
Bergen funding facility
During the year the Company drew down $1.6 million under its loan facility with Bergen Global Opportunity Fund, LP ("Bergen"). Further details of the facility are contained in the Company's ASX release dated 9 May 2012.
Private placements and exercise of options
During the year the Company raised a total of $8.1 million by way of private placements and the exercise of options by shareholders.
- $6 million in the first quarter through the issue of 150 million shares at $0.04 (4 cents) per share; and
- $1,200 in the second quarter through the exercise of 40,000 options at $0.03 (3 cents) per share; and
- $2.1 million in the third quarter through the issue of 105 million shares at $0.02 (2 cents) per share; and
- $355 in the fourth quarter through the exercise of 11,846 options at $0.03 (3 cents) per share.
Share purchase plan
In the third quarter of the year the Company raised $1.3 million through the issue of 64 million shares to existing shareholders under the Company's Share Purchase Plan.
Resignation of Director
Mr Ken Chapple resigned as an Executive Director of the Company on 31 August 2011.
View the complete Gold Anomaly Annual Report at the link below:
http://media.abnnewswire.net/media/en/docs/ASX-GOA-697681.pdf


About Gold Anomaly Limited

Gold Anomaly Limited (ASX:GOA) is an ASX-listed junior company focussed on exploration and pre-development projects in Papua New Guinea. Based on the results to date and the experience of Peter Macnab, Gold Anomaly's Director of Exploration, the company's flagship project is the Crater Mountain gold project which has the potential to become a multi-million ounce gold deposit. This potential should be considered recognising that the potential quantity and grade is conceptual in nature, there has been insufficient exploration to define a Mineral Resource, and it is uncertain if further exploration will result in the determination of a Mineral Resource.
Gold Anomaly Limited
T: +61-2-9241-4224
F: +61-2-9252-2335
WWW: www.goldanomaly.com.au

| | |
| --- | --- |
| | Related Companies |
| | |
| --- | --- |
| | Related Industry Topics: |
| | |
| --- | --- |
| | This Page Viewed: (Last 7 Days: 3) (Last 30 Days: 65) (Since Published: 831) |
---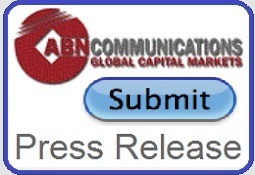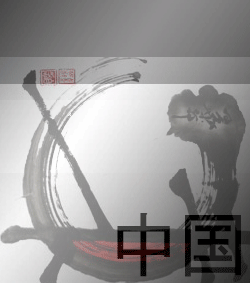 Companies in the News
Mobile Video TV
Scan with your Mobile Phone to view ABN Newswire Video Channel on Mobile