Perth, Oct 9, 2012 (ABN Newswire) - ABM Resources NL (

ASX:ABU
) is pleased to announce a series of drill holes that are primarily outside and therefore additional to the Old Pirate April 2012 Gold Resource estimation. Old Pirate is located on the Twin Bonanza Gold Project, which is the same project as the Buccaneer Porphyry Gold Deposit and the Golden Hind high grade gold discovery, in the Northern Territory of Australia.
Northern extensions of the Western Limb Lode
The northern extensions of the Western Limb Lode are represented by a high grade gold bearing quartz vein. Surface sampling of these northern extensions reported earlier this year showed 126 metres of strike length from a 20cm to 50cm wide vein averaging 42.37g/t. Drill results across these northern extensions have encouragingly shown wider intersections of mineralisation than the vein exposed at surface. All intersections below (at 1.0g/t cut-off) are within 100 metres of surface and have a high probability of being included in a modified open-pit design.
Highlights include:
- Hole OPRC100140 intersected 2 metres averaging 87.88g/t gold (including 1 metre grading 156.5g/t gold).
- Hole OPRC100141 intersected 2 metres averaging 35.40g/t gold.
- Hole OPRC100114 intersected 3 metres averaging 10.11g/t gold.
- Hole OPRC100146 intersected 1 metre grading 30.60g/t gold.
- Hole OPRC100143 intersected 3 metres averaging 9.30g/t gold.
- Hole OPRC100119 intersected 1 metre averaging 25.40g/t gold.
- Hole OPRC100136 intersected 4 metres averaging 6.08g/t gold.
Darren Holden, Managing Director of ABM Resources said, "The Old Pirate extensional work along with the recent spectacular results from the nearby Golden Hind Prospect provide valuable additions to the high grade system and the Company intends to issue a resource update following completion of the 2012 program. Drilling is on-going with two rigs currently operational on site."
First drilling under the Eastside Vein
The Eastside vein was not included in the April 2012 Resource estimation, as it had not been mapped and sampled at that time. Systematic surface work since then has linked this vein to the Old Pirate South area and revealed a 340 metre strike length vein between 20 centimetres and 3 metres width with high grade gold at surface. Gold in the vein at surface was very coarse with grains up to 0.5cm erratically distributed throughout the vein. The results of drilling beneath the surface vein to depths of 50 metres are likely to be included in an expanded open pit design.
Results include:
- Hole OPRC100079 intersected 5 metres averaging 8.72g/t gold (including 1 metre averaging 25.30g/t gold).
- Hole OPRC100071 intersected 4 metres averaging 3.13g/t gold.
- Hole OPRC100066 intersected 2 metres averaging 3.32g/t gold.
- Hole OPRC100096 intersected 1 metre grading 8.13g/t gold.
- Hole OPRC100095 intersected 3 metres averaging 3.22g/t gold.
- Hole OPRC100088 intersected 1 metre grading 6.95g/t gold.
2012 Old Pirate Extensional Program
One of the main objectives of the 2012 work at Old Pirate is to understand and delineate the dimensions of the system. The Resource at Old Pirate is currently estimated (as of April 2012) as 427,400 ounces averaging 7.95g/t gold (top cut), extending from surface to depths of approximately 200 metres. Since the commencement of the field season in May 2012, ABM has focused on extending this high grade / coarse gold system and infilling gaps within the resource. As previously noted in releases, Old Pirate consists of coarse gold distributed throughout quartz vein systems. In many cases an intersection of a few grams per tonne gold in a quartz vein can indicate the presence of a much higher grade vein.
The work presented in this release includes the identification of extensions to the Western Limb lode beyond the northern limit of the April 2012 Resource. Approximately 300 metres of the Western Limb is included in the Resource to date, and this work adds a further 130 metres of strike length and remains open to the north. The extensional drilling revealed mineralised quartz veins up to 6 metres wide. Results are shown in Figure 1 (see link below).
In addition, this release includes the first drilling beneath the Eastside vein (Figure 2). The Eastside vein is a high-grade quartz vein with coarse gold outcropping at surface. This work confirms the presence of the vein to a depth of at least 50 metres beneath the surface. Further drill samples from this area are pending analysis.
Other results presented in Appendix 1 and Figure 3 include extensions to the East Limb as well as testing of other veins and conceptual targets peripheral to the existing gold resource.
Drilling is on-going at both Old Pirate and the recent Golden Hind discovery with further results expected shortly.
About the Old Pirate High Grade Gold Deposit
The Old Pirate Gold Deposit is a high grade system with current resources of 427,400 ounces of gold averaging 7.95g/t gold (top cut) or 565,000 ounces averaging 10.95g/t gold (uncut) (refer Appendix 3). Gold bearing quartz veins range from a few centimetres to over 6 metres in width and extend over an area approximately 800 metres by 200 metres. Quartz veins are hosted in a folded interlayered sandstone / shale sequence.
View the complete ABM Resources announcement including Tables, Figures and Appendix at the link below:
http://media.abnnewswire.net/media/en/docs/ASX-ABU-607336.pdf


About ABM Resources NL

ABM Resources (ASX:ABU) is an exploration company developing several gold discoveries in the Central Desert region of the Northern Territory of Australia. The Company has a multi-tiered approach to exploration and development with a combination of high grade potentially short-term production scenarios such as Old Pirate and the Golden Hind, large scale discoveries such as Buccaneer, and regional exploration discoveries such as the Kroda Gold Project. In addition, ABM Resources is committed to regional exploration programs throughout its extensive holdings.
ABM Resources NL
T: +61-8-9423-9777
F: +61-8-9423-9733
WWW: www.abmresources.com.au

| | |
| --- | --- |
| | Related Companies |
| | |
| --- | --- |
| | Related Industry Topics: |
| | |
| --- | --- |
| | This Page Viewed: (Last 7 Days: 5) (Last 30 Days: 60) (Since Published: 766) |
---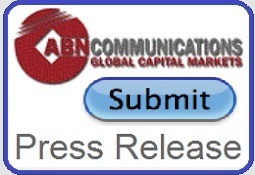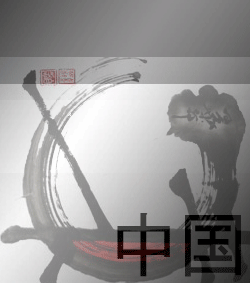 Companies in the News
Mobile Video TV
Scan with your Mobile Phone to view ABN Newswire Video Channel on Mobile