Perth, Oct 19, 2012 (ABN Newswire) - ABM Resources NL (

ASX:ABU
) is pleased to announce the fourth phase of its 2012 program of systematic longitudinal sampling of veins extensional to the Old Pirate high grade gold Deposit in the Northern Territory, Australia.
Highlights of Phase 4 sampling along the strike length of veins at Old Pirate:
-- Western Limb vein with narrow widths* extends north with surface sampling returning:
- 71m strike length at surface averaging 52.30g/t gold with a peak value of 576g/t gold.
-- Combined with previous extensional surface results, the Western Limb is now extended beyond the existing resource area for a total of:
- 197m strike length of surface quartz vein averaging 44.83g/t gold.
Other Results
-- Old Glory Prospect located 250 metres north of the Golden Hind Discovery and 500 metres south of the Old Pirate Gold Deposit:
- Surface sample results (34 samples including duplicates) average 19.69g/t gold with a peak value of 136g/t gold in multiple veins over an area 12m by 5m.
-- Exploration continues with surface sampling and 2 drill rigs on site with further results expected shortly.
*Vein widths measured from 5cm to 30cm at surface. However, recent drilling suggests wider mineralised widths up to 4m of high grade mineralisation from either multiple parallel veins not observed at surface or varying widths of vein at depth.
Darren Holden, Managing Director, said, "ABM recently reported high grade drill results including drill assays up to 156g/t gold from Old Pirate's Western Limb Extensions. These latest drill results have extended the surface expression of the Western Limb vein a further 71 metres along strike with high grade gold once again. This vein is now confirmed mineralised over a total strike length of 540 metres."
The Western Limb Vein
The Western Limb vein at Old Pirate is a continuous quartz vein mapped and sampled for a total length of approximately 540 metres. The vein remains open to the north where it plunges under cover. The overall vein ranges in width from 4 metres to less than 10cm and contains regular high grade / coarse gold observed in hand-specimens.
Approximately 340 metres of this vein was included in the overall Old Pirate resource estimation released in April 2012. The surface expression of this vein has now been extended with this latest round of results. On 16/07/2012 ABM released results from surface sampling extending this vein beyond the existing drilling. Whilst the vein is mapped as narrow as 5 centimetres wide at surface the drill results (as noted in release dated 9/10/2012) show mineralised widths up to 6 metres. These wider widths may be a result of varying width of the vein at depth or may relate to other sub-parallel mineralised veins either side of the main Western Limb vein that have not been shown at surface.
New Surface Sampling Results from Old Glory Prospect
The Old Glory Prospect is a quartz vein outcrop approximately 500 metres south of Old Pirate and 250 metres north of the Golden Hind Discovery. Mineralisation is now confirmed in a pipe-like surface expression from multiple veins over an area approximately 12 metres by 5 metres. A total of 34 systematic samples (including duplicates) over this area recently returned an average grade of 19.69g/t gold and a peak value of 136g/t gold. Refer to Appendix 1 for further details. Two drill holes have been completed at Old Glory and assay results are pending.
2012 Vein Discoveries, Implications for Resource Development and Next Steps
ABM has been exploring Old Pirate since 2010. However, it was the innovation of using systematic surface sampling in mid 2011 that allowed the Company to better understand the coarse gold and the associated statistical nugget effect. In April 2012 the Company announced a maiden inferred and indicated resource totalling 565,000 ounces of gold averaging 10.5g/t gold (uncut) at Old Pirate (refer Appendix 2).
Recent metallurgical test-work indicates that gold liberates readily from the quartz veins using simple crushing and gravity separation methods. Further to existing resource estimation, ABM has conducted extensional exploration drilling, extensional surface sampling and has also drill-confirmed a new discovery at the Golden Hind Prospect located 800 metres south of Old Pirate.
Old Pirate sits on the same exploration license as the large-scale / bulk-tonnage Buccaneer Porphyry Gold Deposit.
Upon assessment of the overall scale and completion of requisite studies over the Old Pirate project area, which includes base-line environmental surveys, the Company will be in a position to apply for a mining lease. Environmental work has been conducted in tandem with on-ground exploration. The Company has also recently applied for a permit to conduct a 10,000 tonne bulk sample / trial mining exercise at Old Pirate. The purpose of the trial mining will be to reconcile mineable widths, grade and metallurgical recoveries.
Surface Vein Sampling Rationale and Sampling Method
Gold in the Old Pirate area can be coarse (up to 5mm gold grains) and is hosted within quartz veins. However, the distribution of the gold within these veins is not uniform, and hence drilling will likely under-call the overall grade due to the fact that there is a less than 1 in 5 chance of intersecting mineralised grades in any particular part of the vein.
Upon advice from external consultants, rigorous and systematic sampling of the quartz along the strike length of veins at Old Pirate was proposed. This work is akin to grade control of the first mining bench at Old Pirate.
Over 700m of sampling was conducted in 2011 and combined with drilling to estimate the gold resources at Old Pirate (16/04/2012). ABM has recommenced the program in 2012 of which the ongoing work is presented here. This information, along with statistical parameters and extents of mineralisation, will be used to aid with further drilling and resource work.
The process for the surface sampling program is:
1. Natural outcropping veins are mapped for location and width and sampled at 1 metre strike length intervals.
2. A small digger then exposes those parts of the veins that are hidden underneath shallow soil cover to provide a combined map of natural outcrop and exposed quartz vein.
3. For each metre of exposed quartz vein (both in natural outcrop and cleared veins) two representative samples of up to 10kg are collected. Quartz is selected systematically in a grid pattern so as not to bias individual samples. Both samples are sent to the laboratory.
4. The sample width depends on the width of the vein or exposed areas. In cases where the vein width is generally greater than 1 metre, multiple samples may be collected across the vein. On narrow portions of the vein (e.g. less than 20cm) estimating the actual width is difficult due to the oxidised surrounding shale being intermingled with the vein.
5. The maximum depth of the digging is 60cm (due to permit regulations, safety considerations and to minimise environmental impact). If the soil cover is greater than 60cm then sampling does not take place despite the likelihood of the vein continuing beneath 60cm.
6. Samples are processed by ALS Global in Alice Springs (NT), and ALS Global in Perth (WA) where they are weighed and analysed using regular fire assay (AA26D). Samples greater than 100g/t are re-assayed using AA26D / Over Limit Dilution method.
7. Overall statistics and spatial distribution for vein strike length and grade are calculated by measuring sampled portions of vein (including a projection of short lengths (<10 metres) where the vein is inferred to have extended under cover) and then averaging all of the samples along the length. Individual entire veins that are un-mineralised (<1g/t) are excluded from overall statistics.
8. Samples are surveyed with a hand-held GPS using waypoint averaging for ~20cm spatial accuracy.
9. Surface samples are weighted for sample width prior to being used in any resource estimation work.
For full release including tables and charts, please visit:
http://media.abnnewswire.net/media/en/docs/ASX-ABU-608920.pdf


About ABM Resources NL

ABM Resources (ASX:ABU) is an exploration company developing several gold discoveries in the Central Desert region of the Northern Territory of Australia. The Company has a multi-tiered approach to exploration and development with a combination of high grade potentially short-term production scenarios such as Old Pirate and the Golden Hind, large scale discoveries such as Buccaneer, and regional exploration discoveries such as the Kroda Gold Project. In addition, ABM Resources is committed to regional exploration programs throughout its extensive holdings.
ABM Resources NL
T: +61-8-9423-9777
F: +61-8-9423-9733
WWW: www.abmresources.com.au

| | |
| --- | --- |
| | Related Companies |
| | |
| --- | --- |
| | Related Industry Topics: |
| | |
| --- | --- |
| | This Page Viewed: (Last 7 Days: 4) (Last 30 Days: 62) (Since Published: 726) |
---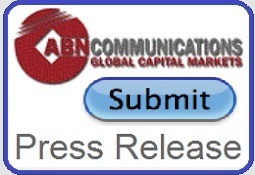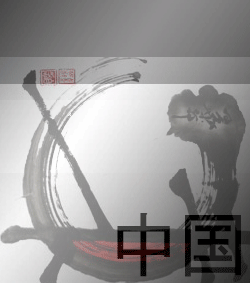 Companies in the News
Mobile Video TV
Scan with your Mobile Phone to view ABN Newswire Video Channel on Mobile