Perth, Oct 23, 2012 (ABN Newswire) - ADX Energy Limited (

ASX:ADX
) are pleased to provide the Company 2012 Annual Report.
ADX Energy is an Australian Stock Exchange (ASX) listed oil and gas exploration and appraisal company. ADX operates five oil and gas permits in North Africa and Europe, together with gold and base metal interests in Australia held via its stake in ASX listed Riedel Resources (RIE).
ADX strives to achieve exponential growth based on early entry to high impact exploration opportunities in proven oil and gas basins where there is good access to infrastructure, strong demand for energy, stable governments, attractive fiscal terms and above all, where management has had past experience and established firm relationships.
The company is headquartered in Perth, Western Australia with additional offices operating out of Vienna, Austria and Tunis in Tunisia.
OUR VISION: Striving for superior shareholder returns through better investment choices, by applying state of the art technology and high quality management.
Managing Director's Report
Dear Shareholders,
Onshore Tunisian operations dominated our work effort in 2011 and 2012. All operations were handled with care and we were able to overcome massive operational problems during the Tunisian revolution and its aftermath. Thanks to our hands on crisis management all our employees and contractors, in the end, were able to return home safely. However, cost increases were inevitable as activities were delayed for long periods of time or were halted altogether.
The global economic climate was dominated by the European debt crisis in the not so amusing form of a Greek drama. Events after year end seem to have calmed the market hysteria. The effects of the Arab revolution, especially the shutdown of Libyan production, drove the oil price up which was helped by a mild embargo on Iranian oil sales.
Global energy market forecasts for the next 25 years show a continued oil consumption growth and a continued shift towards natural gas. The growth in world oil consumption is expected to be entirely due to continued growth in emerging economies. A geographic shift is predicted for production and consumption; to Asia for consumption and to Middle East OPEC for production.
Our industry will be the key to deliver the energy required for continued economic development and global growth. Nevertheless it will remain a difficult challenge to solve the energy needs of billions of people who dream of better lives as well as delivering that in a way that is sustainable and secure.
ADX has followed its strategy of maintaining operatorship of all assets as well as conservative handling of our financial resources. Successful farmouts in previous years have provided the majority of our funding.
Looking forward we are preparing for fully funded seismic and drilling activities onshore Romania next year. The Sicily channel farmout data room is open and operational. In addition we plan to farm down our interest in the onshore Chorbane permit in return for funding of a seismic program.
The excellent opportunities available to ADX will, I trust, allow us to regain and retain the confidence of our shareholders.
REVIEW OF ACTIVITIES
In the Sicily Channel licenses offshore Tunisia and Italy (Kerkouane and Pantelleria) Sales and Purchase Agreements were executed to buy back a 10% interest in the Lambouka prospect area from PharmAust Limited and a 20% interest from Carnavale Resources Limited. ADX holds now a 60% interest in the Kerkouane permit, including the Lambouka Prospect Area.
The two projects Dougga and Lambouka provide a material appraisal and development opportunity for ADX. Regaining these interests provides ADX with a consistent interest throughout the Kerkouane and Pantelleria permits.
Following a competent person's report completed by TRACS-AGR ("Tracs") in March 2011 further work has been completed to quantify the total resource and additional exploration potential of the permits.
An independent review by ISIS, a highly reputable resource certification company based in Perth, has confirmed the geo technical work done by ADX and that the Dougga gas condensate field is a potentially viable resource. The planned Dougga appraisal well is an important next step to confirm its commercial potential.
Farm out activities for the Sicily channel have commenced this quarter with a view to close the data room by end of 2012 and complete Farm out negotiations soon thereafter.
In addition to technical risk reduction, ADX has also progressed discussion of the development framework for Dougga with the Tunisian authorities and has experienced encouraging support.
The intention is to improve the contractual arrangements so that required terms for possible reserve based lending as a prerequisite for the future development of the Dougga gas condensate field can be achieved.
The exploration well Sidi Dhaher-1, onshore Tunisia, had to be plugged and abandoned following an unsuccessful and very disappointing test in June 2012.
The Chorbane joint venture has successfully applied for and the Tunisian Authorities have approved a renewal of the Exploration license for the Chorbane permit by three years to the 12th of July 2015. The total commitment for the joint venture is to drill one well to 2500 meters.
After winning the bid in October 2010, ADX signed the concession agreement for the Romanian exploration permit EX-10 Parta with NAMR (National Agency of Mineral Resources) in January 2011. The governmental approval has not been received at year end but is expected within the next four months. The complex process of getting the document executed by all required Romanian ministers consecutively has, until now, prohibited us from getting all signatures.
A buy back of the interests of Caspian Oil & Gas Limited and Sibinga Petroleum Limited each having held a 20% interest in the Joint Venture in Romania was concluded in February 2012. The transactions repositioned ADX as the operator and 100% interest holder in the Parta concession and eleven prospecting permits.
In May 2012 a farmin agreement was signed with RAG (Rohöl-Aufsuchungs Aktiengesellschaft) to earn 50% interest in the Parta Permit upon a payment in lieu of past costs and a payment of a promoted share of future costs prior to the commencement of seismic operations. The forward work commitment for the Parta Permit requires the acquisition of 2D and 3D seismic and the drilling of two exploration wells. ADX will retain a 50% interest and operatorship.
This is an important step for ADX to begin another joint venture partnership with a financially and technically capable company such as RAG. ADX has been able to leverage its material equity position and secure funding to undertake modern 3D and 2D seismic during 2012 with a view to drilling exploration wells as soon as practicably possible. This transaction positions ADX as the operator of a strong joint venture in the very prospective Parta concession.
Since the contract for seismic operations has been tendered, bid and negotiated, it is expected that operations will commence within a month after the government has ratified the concession agreement.
New Ventures
ADX is routinely screening exploration, appraisal and development opportunities in the areas of interest. Of special importance and interest is our new focus on the Caspian Basin where we believe a particularly valuable oil field redevelopment opportunity could become available for our company.
Organisational Structure
ADX continued to maintain small offices in Vienna, Tunis and Bucharest in addition to its headquarters in Perth for reasons of operational efficiency and to take advantage of the opportunities available in Eastern Europe and the Mediterranean areas.
Wolfgang Zimmer
Managing Director
View the complete ADX Energy Annual Report at the link below:
http://media.abnnewswire.net/media/en/docs/ASX-ADX-609453.pdf


About ADX Energy Limited

The company's strategy is two pronged; grow the European and North African oil and gas business in order to expose shareholders to the lucrative European energy market and to promote it's existing Australian energy, gold and base metal portfolio to capitalise on the current high commodity price environment.

ADX was incorporated in 1987 in order to explore for gold and base metals in Western Australia. The company has recently diversified from its initial minerals focus to include oil and gas exploration. To that effect ADX farmed in PEL 182 into the South Australian portion of the Cooper Basin in 2005.

ADX appointed Wolfgang Zimmer, an oil and gas industry professional with over 27 years experience, as Managing Director in late 2007 to grow the company's oil and gas business. Subsequent director and staff appointments and the establishment of a European office have boosted the depth of oil and gas experience in the company and allowed the company to expand its oil and gas activities.

Currently ADX operates permits onshore and offshore Tunisia, offshore Italy and onshore Australia and holds an interest in a non operated block in onshore Romania.

ADX is also a participant and operator of a number of AMI's (Area/s of Mutual Interest) that enable it and its partners to efficiently act upon business opportunities.
ADX Energy Limited
T: +61-8-9226-2822
F: +61-8-9226-5333
E: admin@adxenergy.com.au
WWW: www.adxenergy.com.au

| | |
| --- | --- |
| | Related Companies |
| | |
| --- | --- |
| | Related Industry Topics: |
| | |
| --- | --- |
| | This Page Viewed: (Last 7 Days: 9) (Last 30 Days: 73) (Since Published: 852) |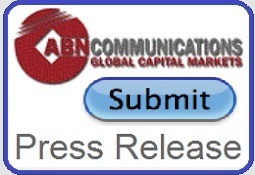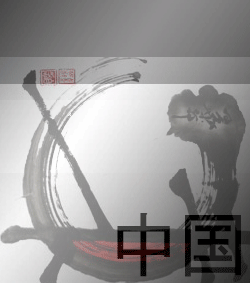 Companies in the News
Mobile Video TV
Scan with your Mobile Phone to view ABN Newswire Video Channel on Mobile