Toronto, Oct 26, 2012 (ABN Newswire) - As part of Avalon Rare Metals, Inc's (

TSE:AVL
) (

NYSE:AVL
) ongoing efforts to support and advance scientific research into rare earths metallurgy, we are pleased to report on the success of the inaugural Rare Earths Symposium held earlier this month as part of the 51st Annual Conference of Metallurgists (COM12).
Avalon's Ian London, Market Development & Energy Advisor, and Mandeep Singh Rayat, Communications Associate, co-chaired the Organizing Committee of this three-day Symposium, which saw 200 delegates attend and attracted speakers from both academia and industry from 10 countries.
The inaugural Rare Earths Symposium at COM 2012, was held on September 30 to October 3, 2012 in Niagara Falls, Ontario, Canada, as part of the internationally respected Metallurgy and Materials Society (MetSoc) annual conference. The Rare Earths Symposium was one of six such symposia that also covered pressure hydrometallurgy, clean metallurgical processing, corrosion, sustainability issues in mineral and metal extraction and sustainability through mining.
The Rare Earth technical program consisted of 44 peer-reviewed papers that addressed a wide range of rare earths related topics, including geochemistry, ore dressing, hydrometallurgical processing, thorium management, physical metallurgy and rare earth economics. Electronic copies of the entire COM 2012 proceedings will be made available through MetSoc in mid-November at www.metsoc.org.
Avalon's Vice-President, Exploration, Bill Mercer, delivered the keynote address of the Rare Earths Symposium, during which he focused on the correlation among the stage of development, project economics, risk and investor considerations related to rare earths projects outside of China.
Highlights from the technical presentations included:
- Fathi Habashi, Professor Emeritus at Laval University, walked the delegates through the history of collaboration among leading chemists in Europe over the past 130 years, leading to the development of rare earth extraction and separation technologies and the beginnings of a rare earths industry
- Georgiana Moldoveanu, a Post-Doctoral Fellow at the University of Toronto, discussed her research on the recovery of rare earth elements adsorbed on clay minerals using ion exchange
- Junmei Zhao, on behalf of her colleague, Deqian Li, of the Changchun Institute of Applied Chemistry in China, detailed a method for the extraction of cerium from bastnaesite, one of the many rare earth bearing minerals found in the Nechalacho ore, using reagents developed by Cytec Canada. Since many of the current rare earth extraction reagents are sourced from China, there are very few published papers on non-Chinese rare earth reagents, Li's paper, titled "A Novel Clean Metallurgical Process for Bastnaesite" was well received; and
- Steve Constantinides, of Arnold Magnetics in the USA, presented a comprehensive picture on the attributes of rare earth magnets in industrial applications, the impact of dysprosium supply shortages on the availability of heat-resistant rare earth magnets, and several material science initiatives underway to reduce dysprosium usage in these magnets through grain boundary engineering and possible substitution of other rare earth elements.
Avalon President and CEO, Don Bubar, noted that "Unlike other rare earth conferences that tend to deal with the business of rare earths (e.g. resource development, investor relations), the COM 2012 Rare Earths Symposium aimed to address the chemistry and engineering that are key to establishing cost effective and environmentally responsible extraction and separation techniques, as well as, some of the key technical challenges faced by rare earth producers and industrial manufacturers. The Rare Earths Symposium at the 51st Annual Conference of Metallurgists provided a solid platform for industry and academia to develop collaborative relationships which might help address the challenges faced by everyone in this emerging sector."
In response to the success of the inaugural Rare Earths Symposium, MetSoc has decided to devote its annual Special Issue of the Canadian Metallurgical Quarterly (CMQ) to the subject of Rare Earths. The publication of this respected journal is targeted for July 2013. Avalon's Mandeep Singh Rayat, MASc (Chemical Engineering) and University of Toronto's Georgiana Moldoveanu, PhD (Metallurgy) have been invited to serve as co-Guest Editors of this Special Issue on Rare Earths.
Finally, Avalon has been invited by the MetSoc Executive to chair the organizing committees for the Rare Earth Symposia at COM 2013 (Montreal) and COM 2014 (Vancouver). COM 2013 will be held in conjunction with the internationally respected Materials Science and Technology (MS&T 2013) Conference, co-organized by ASM International (ASM), The Minerals, Metals and Materials Society (TMS), Association for Iron & Steel Technology (AIST) and The American Ceramic Society (ACerS), that brings together the several thousand of the world's leading experts across broad fields of expertise.


About Avalon Rare Metals Inc.

Avalon Rare Metals Inc. is a mineral development company focused on rare metals deposits in Canada. Its flagship project, the 100%-owned Nechalacho Deposit, Thor Lake, NWT, is emerging as one of the largest undeveloped rare earth elements resources in the world. Its exceptional enrichment in the more valuable 'heavy' rare earth elements, which are key to enabling advances in green energy technology and other growing high-tech applications, is one of the few potential sources of these critical elements outside of China, currently the source of 95% of world supply. Avalon is well funded, has no debt and its work programs are progressing steadily. Social responsibility and environmental stewardship are corporate cornerstones.
Avalon Rare Metals Inc.
Communications and Investor Relations
Virginia Morgan, Director
T: +1-416-364-4938
F: +1-416-364-5162
E: ir@avalonraremetals.com
WWW: www.avalonraremetals.com

| | |
| --- | --- |
| | Related Companies |
| | |
| --- | --- |
| | Related Industry Topics: |
| | |
| --- | --- |
| | This Page Viewed: (Last 7 Days: 13) (Last 30 Days: 80) (Since Published: 796) |
---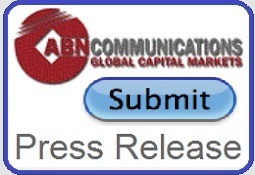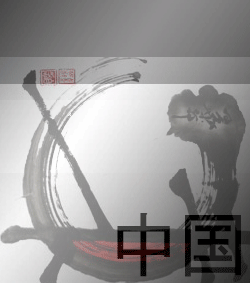 Companies in the News
Mobile Video TV
Scan with your Mobile Phone to view ABN Newswire Video Channel on Mobile