Sydney, Oct 30, 2012 (ABN Newswire) - Thomson Resources Limited's (

ASX:TMZ
) activity during the quarter focussed on EL 7746 in the new Achilles joint venture where TMZ may earn up to an 80% interest from PlatSearch NL. Aircore drilling took place at the Mt Boorithumble and Achilles 3 prospects, continuing into July. Both prospects feature gossanous surface outcrop with base metal anomalism from previous soil surveys.
At the Mt Boorithumble prospect on the Achilles EL 7746 (TMZ is earning an 80% interest), 23 holes for 674m were drilled across three inferred mineralisation zones (Figure 3) which are interpreted to be possible Cobar-type zones with potential for high grade base and precious metal deposits.
The Mt Boorithumble prospect is a 900m long lead anomaly (max 0.24% Pb) defined by 240 shallow RAB-auger holes. In 1981, a single diamond drill hole (LBO1) returned an intersection of 3m @ 1.95% Pb, 2.0% Zn, 1.20% Cu, 0.5 g/t Au and 150ppm Ag from 117m depth. Mt Boorithumble is 26km NNW on strike from the Browns Reef project owned by Comet Resources. Browns Reef has significant zinc-lead-silver mineralisation and is thought to be of Cobar-type.
The two interpreted mineralised zones at Mt Boorithumble, the central and western, were confirmed by the new drilling.
The best results were recorded in the central zone with 1m at 1,320 ppm (0.13%) lead and 499 ppm zinc from 18m depth. Also, a new zone was intersected between the central and western zones with ACHAC03 returning 4m at 671 ppm Pb from 16m depth.
Also on EL 7746, the Achilles 3 prospect was tested by drilling for the first time. This 300m long soil anomaly with surface lead values up to 598 ppm Pb lies on rocky outcrops of rhyolitic sandstone (Figure 4) adjacent to the Achilles shear which extends for at least 10km to the south and is sporadically mineralised along its length.
The new drilling (10 holes, 139m) was highly encouraging, encountering strong lead - zinc - copper anomalism, with best results in ACHAC023 of 4m at 3,600 ppm (0.4%) Pb, 1090 ppm Zn and 654 ppm Cu at a depth of only 4m. Generally drilling only reached very shallow depths (average 12m) and deeper testing is required to test the anomaly in fresh rock.
A surface electro-magnetic (EM) survey was undertaken at both Mt Boorithumble and Achilles 3 to attempt to identify lenses of massive base metal sulphides that may be present within these mineralised zones and results are being processed and analysed ahead of RC follow up of any targets generated.
Louth Project
Significant zinc anomalism was detected on EL 6844 (Louth Road) in further aircore drilling during the quarter. A new drill traverse was drilled over a magnetic anomaly, 1.2km on strike north of the Ares gold prospect. Testing of the main main magnetic anomaly was prevented by a siliceous hardpan. Anomalous results (4m at 1230 ppm Zn, 209 ppm Cu and 0.3 g/t Au) were returned from 40m depth from a weathered siltstone adjacent to the main magnetic anomaly which remains untested and is a target for follow up RC drilling.
Byrock Project
Major progress was made at the Byrock project with the signing of a joint venture agreement with Kenilworth Exploration, a private company held by unrelated third parties, in August 2012. Kenilworth will contribute $300,000 to Thomson's exploration to earn a 50% share over 18 months. Kenilworth has also engaged Thomson to manage exploration on three neighbouring ELs at Byrock and this will allow the evaluation of the whole area for prospectivity and application of exploration methods.
Previously, surface exploration confirmed anomalous tungsten, lead and zinc in ironstones at the Kenilworth Station prospect. Elsewhere, at the Grid 4 prospect 6km to the west, aircore drilling is planned to test a copper-silver soil anomaly discovered in 1972, but not followed up by any drilling.
Tenements
The JV with Kenilworth resulted in an increase in the exploration area managed by Thomson to 6,048 square km, including 3,853 square km under joint venture agreements.
Corporate
Exploration expenditure incurred during the quarter amounted to $224,000. Cash at the end of the quarter was $2.1 million after the annual R&D tax concession of $349,000 was received.
View the full quarterly report at:
http://media.abnnewswire.net/media/en/docs/ASX-TMZ-703445.pdf


About Thomson Resources Limited

Thomson Resources Ltd (ASX:TMZ) is an Australian-based exploration company focussed on the discovery and development of high quality mineral deposits within the Thomson Fold Belt of northern NSW. Thomson Resources was incorporated on 17 July 2009 with the initial shareholders being Minotaur Exploration Ltd and Platsearch NL, ASX-listed, exploration companies.

All TMZ exploration tenements lie within the Thomson Fold Belt, a region of deformed and intruded sediments and volcanics to the north of one of Australia's premier metalliferous mining districts, the Lachlan Fold Belt. The belt has excellent exploration potential for large, high grade deposits, particularly Cobar-type.

In 2010, TMZ signed joint venture agreements with Compass Resources over a further 15 tenements in the Thomson Fold Belt and adjacent Lachlan Fold Belt. This gives TMZ a dominant position in a new mineral belt which has had minimal, but very encouraging, exploration so far.
Thomson Resources Limited
T: +61-2-9906-6225
F: +61-2-9906-5233
WWW: www.thomsonresources.com.au

| | |
| --- | --- |
| | Related Companies |
| | |
| --- | --- |
| | Related Industry Topics: |
| | |
| --- | --- |
| | This Page Viewed: (Last 7 Days: 10) (Last 30 Days: 82) (Since Published: 738) |
---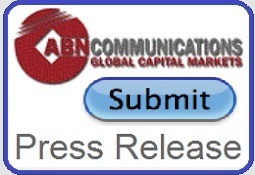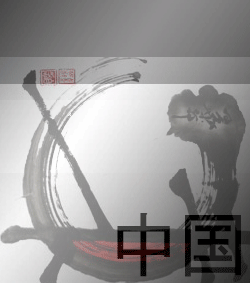 Companies in the News
Mobile Video TV
Scan with your Mobile Phone to view ABN Newswire Video Channel on Mobile