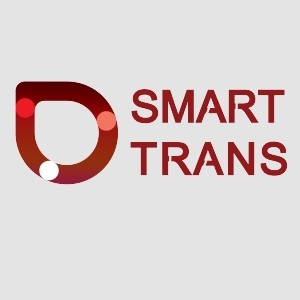 Continues to Diversify Revenue Base with Love Finance Sales Growing to $50,000 per Month
Melbourne, Sep 23, 2015 AEST (ABN Newswire) - Mobile and online payments platform and logistics software provider SmartTrans Holdings Limited (

ASX:SMA
) is pleased to report continuing diversification of its product and revenue base with its Love Finance News service now generating monthly revenue of approximately AUD$50,000.
Highlights:
- Love Finance achieving strong uptake with China Telecom mobile customers
- Subscriptions underpin growth adding passive and recurring revenue streams
- Roll-out of Love Finance progressing to additional provinces
- Consumer demand for mobile content continues to grow in China
- SmartTrans on track for record quarter of revenue in first quarter of FY2016
Love Finance was launched in June 2015 in collaboration with China Telecom and Ta Kung Pao, China's oldest established and first online newspaper. Since launch, the product has undergone market testing and verification to ensure content and the product experience is aligned with consumer demand.
The success and uptake of Love Finance further verifies the reliability and performance of SmartTrans' SmartPay mobile platform and the company's ability to rapidly distribute mobile content through its well established telecommunication partnerships in China.
Like revenue derived from the other subscription services that the Company promotes and sells under its SmartPay banner, the revenue earned by SmartTrans from monthly subscriptions to the Love Finance service is passive and recurring in nature and adds to revenue earned from numerous games and Apps.
Having now developed and refined Love Finance, which was initially launched in Hubei, SmartTrans is now in advanced discussions with China Telecom to strategically roll the service out into additional provinces and so promote the product to the telco's broader subscriber base of 191 million customers.
SmartTrans Managing Director, Bryan Carr, commented: 'The development and delivery of the Love Finance product has been a great success and is progressing as we had hoped. The fact that this product is generating revenue of $50,000 a month as a monthly subscription service is a good indication of future revenue growth from this product alone. We certainly anticipate revenue growing as we execute further roll outs in new provinces."
"Moreover, this significantly adds to our successful subscription billing portfolio, providing SmartTrans with a solid platform of passive and recurring revenue to underpin future growth and development."
"Consumer demand for mobile content in China continues to grow as more and more consumers transact through smartphone and mobile devices. This trend is set to continue as more content becomes available through mobile devices.
Mr Carr added that SmartTrans' first quarter revenue of FY2016 is expected to be a record for the company, aided by continuing diversification and growth of product sold through the SmartPay platform and the expansion of billing agreements into new provinces. The company expects to update shareholders in mid-October on first quarter revenue performance, and other revenuegenerating initiatives that it is progressing.
About SmartTrans Holdings Limited

SmartTrans Holdings Limited (ASX:SMA) is a leading Australian technology and software provider that has developed a mobile and online billing and payment platform for the China market The company has agreements in place with China Mobile, China Unicorn, China Telecom CMPay, UnionPay and Alipay. With the growing use of the smartphone as a billing device in China, the company is experiencing significant uptake of its technology in that market. SmartTrans has also developed cutting-edge proprietary logistics software which is used by some of Australia's leading blue-chip organisations who have long term contracts in place with the company. SmartTrans is assessing growth opportunities for its logistic offering in China to complement its mobile and online payments platform.
Bryan Carr
Managing Director
SmartTrans Holdings Limited
T: +61 3 9866 7333
AUST: +61 412 111 968
CHINA: +86 138 1188 8401
WWW: www.smarttrans.com.au

Related CompaniesSmartTrans Holdings Limited