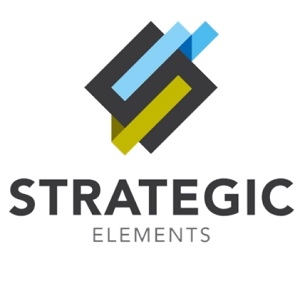 ASX Startup Joins Global Giants For Printed Electronics
Perth, Sep 14, 2016 AEST (ABN Newswire) - An Australian technology startup has been invited to join a consortium of billion dollar printed electronic companies and a select group of international start-ups with the objective to create new components, products and solutions based on printed electronics.
It has today been announced that Strategic Elements (

ASX:SOR
) wholly owned Company Australian Advanced Materials Pty Ltd has signed an agreement to join PrintoCent, a select consortium of approx.
50 global companies operating out of a specialised facility in Finland that contains the worlds first pilot factory for printed electronics.
The facility contains the worlds most advanced industrialisation capabilities for printed electronics. Large global companies involved in PrintoCent include, Nokia, Corning, Merck, BASF, Toyo Ink, Bosch, Orion, MuRata, AsahiKasei.
The printable memory ink technology being developed by Strategic Elements was invented at the UNSW by the team led by Professor Sean Li at the Department of Materials Science and Engineering Significant Benefits of the PrintoCent Agreement:
1. The Company will be invited to participate in potential end customer collaborations and networking.
2. The Company can assess possible PrintoCent originated new business opportunities and ventures, with the possibility to negotiate the participation in such ventures.
3. PrintoCent runs a continuous process to establish value chains for joint projects and offers opportunities to the consortium.
4. The Company will have priority access to PrintoCent facilities and resources for the realisation of its own PrintoCent related targets.
Example of Companies at PrintoCent:
BASF
Market Cap $73.2 Billion - The largest chemical company in the world with a total sales of $78.7 billion dollars.
NOKIA
Market Cap 29.82 Billion Euro - Patent licensing business built on EUR 50 billion invested in R&D. Many enabling technologies used in virtually all mobile devices used today.
CORNING
Market Cap $23.6 Billion - One of the world's leading innovators. Gorilla Glass for consumer electronics in 4.5 Billion mobile devices worldwide.
MERCK
Market Cap 40.79 Billion Euro - World's oldest operating chemical and pharmaceutical company. 5th largest pharmaceutical company in the world.
TOYOINK GROUP
Market Cap $1.3 Billion 2016 - 3rd largest ink company in the world. One of the undisputed leaders in the Printing Inks and Chemicals business in the world.
DNP
Market Cap $6.7 Billion 2016 - Largest printing company in the world. Leader in high-tech areas.
"Of the about 50 companies participating in the PrintoCent ecosystem, a third operates internationally, i.e. we facilitate SMEs gaining access to the big players. This is an important reason for why they want to implement their projects in collaboration with us". Mr Ilkka Kaisto, PrintoCent, 2015.
Technology Research and Development Agreement
The Company has also formed an agreement with the partner of choice for global companies seeking to commercialise Printed Electronics, VTT Technical Research Centre of Finland Ltd, (VTT) to conduct development of the Company's printable memory ink technology.
- VTT is one of world's leading research and technology companies. It has over 6000 customers and over 1,200 patents and patent applications in its patent portfolio. Turnover of the VTT Group for 2015 was AUD 250M. VTT is tasked with transforming technologies into viable business activities.
- VTT has been engaged in the long-term development of printed electronics for over 15 years. VTT is trusted by industry leading companies all over the globe, for the development and production of printed electronics products.
Over the agreed initial eight-week development program VTT will fabricate certain prototypes and investigate the flexibility capacity of the memory technology on plastic materials. Further information on the program will be released as appropriate.
Company Comment
Strategic Elements Managing Director Charles Murphy said "At PrintoCent we look forward to collaboration, new business and new project identification opportunities as well as the ability to access the most advanced printed electronics pilot scale equipment in the world".
"In our agreement with VTT we believe that working with world leading development partners will lead to results that can be trusted by the most significant players within the industry. We expect the synergy between the materials scientists at UNSW and the team at VTT will have a significant impact on the technology".
Other Activities
The Company is currently negotiating a license to an additional printed electronics technology from UNSW. To date no agreements have been entered into, however the Company expects to be in a position to update the market shortly.
About Strategic Elements Ltd

Strategic Elements (ASX:SOR) shares are listed on the Australian Stock Exchange under the code "SOR". The Company is registered under the Pooled Development Program run by the Australian Federal Government to encourage investment into SME's. To assist Pooled Development Fund's to invest and raise capital, the Federal Government enables most shareholders in a Pooled Development Fund to make capital gains and receive dividends tax-free.

Charles Murphy
Managing Director
Phone: +61-8-9278-2788
Email: admin@strategicelements.com.au
Related CompaniesStrategic Elements Ltd





Nokia






BASF SE