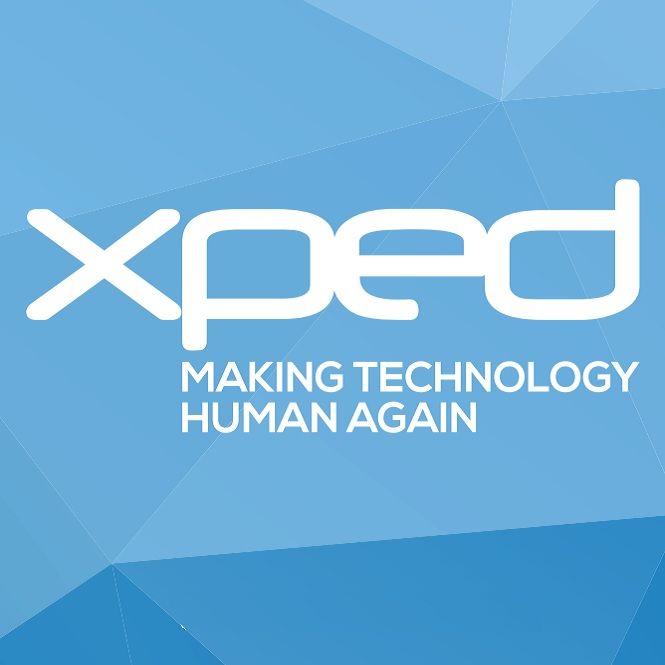 Xped to Acquire Leading Software Developer
Melbourne, Oct 14, 2016 AEST (ABN Newswire) - Xped Limited (

ASX:XPE
) ("Xped" or "the Company") is delighted to announce it has executed a Term Sheet with the shareholders of Codium Pty Ltd ("Codium") to acquire 70% of the issued capital ("Majority Shares") in Codium, with an option to acquire the remaining 30% ("Proposed Transaction").
HIGHLIGHTS
- Xped to acquire 70% of the shares of Codium Pty Ltd with Option to acquire remaining balance
- Acquisition to boost value offering, deliver scale benefits, generate additional revenue and provide an existing corporate customer base
- The integration of Codium will extend Xped's IoT platofrm delivery cababilities to include cloud services, big data and analytics
- An extended skills base will enable world class mobile App development, enterprise software and support services and ensure that Xped's device browser technology continues to push beyond the state of the art
In consideration for the transfer and issue of the Majority Shares, the Company will pay $600,000 cash (less deposit paid) and will issue 25,000,000 XPE Shares to the Codium vendors and will make available a $500,000 facility for working capital to further expand and allow the business to scale post completion. The 25,000,000 FPO XPE shares will be subject to voluntary escrow for 12 months.
Xped will pay a non-refundable deposit of $50,000 for exclusivity period to complete the Proposed Transaction subject to due diligence.
An option to buy the remaining 30% ordinary shares can be triggered by either the buyer or seller as detailed below:
Buyer's Call Option
Xped will have the right to buy the remaining 30% ordinary shares in Codium for the higher of either 30% of two times Codium's revenue for the previous completed financial year, or 30% of two times the revenue received by Codium year to date for the financial year in which the option to buyout is exercised; payable in cash or scrip or a combination thereof at the Seller's discretion.
Seller's Put Option
In the event that Codium's annual revenue (excluding revenue derived directly from the Buyer's company) exceeds $8m in a single financial year and an EBITDA margin of greater than or equal to 17.5% is maintained, the Sellers will have the option to force the sale of the remaining 30% of ordinary shares in Codium to the buyer for $4.8m in cash or scrip or a combination thereof at the Buyer's discretion.
In the event that the Seller's Put Option is exercised, each identified key employee must agree to be engaged for a minimum of 3 years from the exercise date of the Put Option.
The completion of the acquisition of Majority Shares in Codium is proposed to be completed in early November and subject to a number of conditions precedents including:
(a) completing legal, financial, commercial and tax due diligence in relation to the Proposed Transaction;
(b) key employees of Codium (identified by the Buyer) will sign executive service agreements with Codium;
(c) all necessary consents (including waiver of any shareholder pre-emptive rights);
(d) the Proposed Transaction terms being recorded in the necessary transaction documents;
(e) material contracts of Codium being retained;
(f) all necessary ASX and ASIC approvals, waivers and confirmations being obtained by Xped in respect of the Proposed Transaction
(g) payment of the Deposit
The balance of the conditions precedent at this stage are to be satisfied by 4 November 2016 with all aspects to be completed before 30 December 2016.
Xped Chairman Athan Lekkas said: "Xped and Codium are highly complementary businesses in terms of market segment and corporate customer base. This is a strategic transaction for our shareholders that will deliver ongoing revenue and allow Xped to capitalise on Codium's cloud services and enterprise software expertise and development team for our next generation of IoT solutions".
Xped continues to evaluate a number of opportunities, with the view to adding further value and scale to the business.
The Company will be updating the market with an updated company presentation in the coming weeks detailing near term developments and its strategy to deliver additional revenue and subscriber growth.
ABOUT CODIUM
Codium is one of Australia's leading providers of cost effective, high quality software development and support services. We're also one of Australia's most awarded software development companies and are ISO9001 certified.
Codium provides a number of services and technology offerings including:
- Custom cloud solutions and applications
- Mobile App development
- Enterprise software and support services
- Big data and analytics
For more information on Codium please visit
http://www.codium.com.au
About XPED Ltd

XPED Ltd (ASX:XPE) is an Australian Internet of Things ("IoT") technology business. Xped has developed revolutionary and patent-protected technology that allows any consumer, regardless of their technical capability, to connect, monitor and control devices and appliances found in our everyday environment. Xped provides technology solutions for Smart Home, Smart Building, and Healthcare.
At Xped, we're Making Technology Easy Again(TM)
For More Information:
Company Secretary
T: +61-3-9642-0655
E: info@xped.com
www.xped.com

Corporate Enquiries:
Seneca Financial Solutions
Cameron Low
T: +61-3-9245-6206
E: cameronl@senecafs.com.au
Related CompaniesXPED Ltd