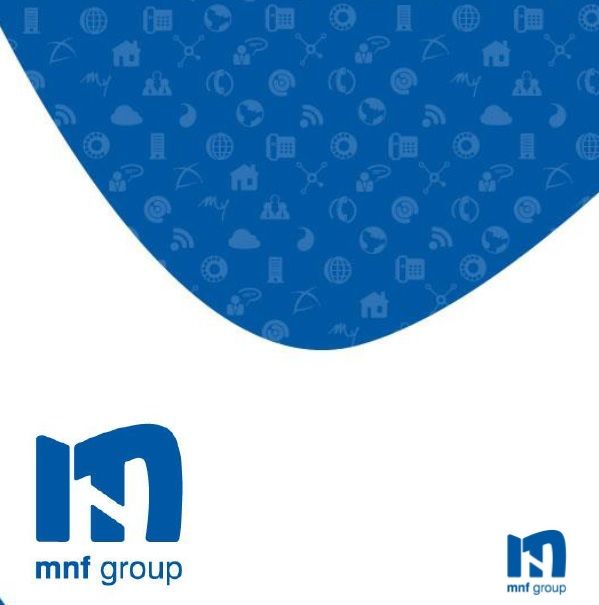 2016 CEO's AGM Presentation
Sydney, Oct 25, 2016 AEST (ABN Newswire) - MNF Group Ltd (

ASX:MNF
) is pleased to provide the CEO's 2016 AGM Presentation.
Innovation
- Own intellectual property and R&D capabilities
-- Consistent track record of innovation
-- Plug & play VoIP, Virtual PBX, number porting
- Embracing new service models to monetise software assets
-- SaaS toll fraud mitigation, wholesale aggregation, MVNO
- Global export of innovations via TNZI
MNF FY17 Roadmap
Domestic
- Continue to drive organic growth:
-- Build on reputation as the "go-to" wholesale provider in Australia and New Zealand
-- Small to Medium Business Virtual PBX growth
-- Drive service provider acquisition on iBoss
- Continue to build software intellectual property base
Global
- Execute TNZI strategy
-- Complete integration works
-- Continue network upgrade
-- Productise more markets in Asia-Pacific region
- Continue to roll out Symbio managed services products into global market
- Become the "go-to" specialist for voice in Asia-Pacific region
Why invest in MNF Group
- Credible player in big market
- Future-proof cloud voice network
- Diversified voice services portfolio
- Value-added intellectual property
- Consistent EBITDA growth
- Global growth potential
To view the Presentation, please visit:
http://abnnewswire.net/lnk/X644WQL4
About MNF Group Ltd

MNF Group Limited (ASX:MNF) is one of Asia-Pacific's fastest growing technology companies. Listed on the ASX since 2006, it is now capitalised at around $400M, and twice winner of the Forbes Asia-Pacific "Best under a Billion" award. Headquartered in Sydney, Australia, the company has over 350 people located across Asia-Pacific, Europe and North America. MNF develops and operates a global communications network and software suite enabling some of the world's leading innovators to deliver new-generation communications solutions. As the world moves to IP, MNF Group is building the brands, services, network and technology to lead the way.
For further information about MNF Group Limited please visit: http://mnfgroup.limited/
MNF Group Limited
T: +61-2-8008-8090
E: investor@mynetfone.com.au
WWW: www.mnfgroup.limited
Related CompaniesMNF Group Ltd