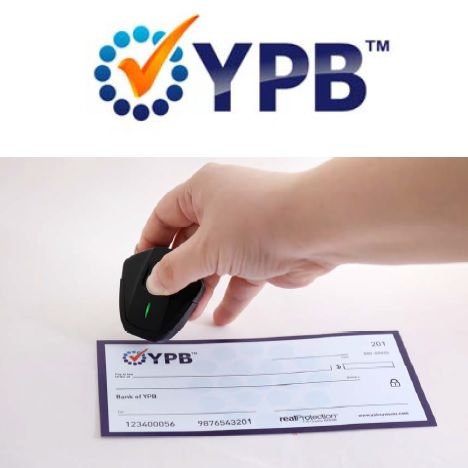 Master Supply Agreement Signed with Blackmores
Sydney, Nov 21, 2016 AEST (ABN Newswire) - Brand Protection and Customer Engagement solutions company YPB Group Limited (

ASX:YPB
) has signed a two-year Master Supply Agreement (MSA) with Blackmores Limited (

ASX:BKL
) under which YPB's suite of Brand Protection and Customer Engagement solutions can be deployed across the Blackmores range. The MSA sets the framework for the supply of YPB products and services to Blackmores.
- YPB to provide its full range of products and services to Blackmores under two year agreement
- The momentum in YPB's IP commercialisation plan is building
YPB's PROTECT solution is a patented, invisible, indestructible, uncopiable tracer or marker which can be seamlessly and easily incorporated into plastics, inks and fibres to create protected, intelligent packaging. The tracer is used to confirm the authenticity of a product in conjunction with YPB's patented scanner. The intelligent packaging can then be used with YPB's TRACK AND TRACE solution to DETECT counterfeit goods and ensure supply chain integrity, a major issue for exporters. Finally, the intelligent packaging can become the trigger for a customer to want to CONNECT directly with the brand. As far as YPB is aware it is the only company globally with a complete end-to-end solutions suite allowing a brand to PROTECT its products, DETECT counterfeit and supply chain problems, and CONNECT directly to end customers.
YPB Executive Chairman John Houston said: "The opportunity to work with Blackmores is an important endorsement of our vision to help Western exporters realise the potential of Asia while protecting and growing the value of their brands. With the technologies and talent in place, the commercialisation of our valuable and unique intellectual property is clearly gathering momentum."
About Blackmores Limited

Blackmores Limited (ASX:BKL) (OTCMKTS:BLMMF) is Australia's leading natural health brand. Its quality range of vitamin, minerals, herbal and nutritional supplements, and continued support of the community and environment, are among the many reasons Blackmores is the most trusted name in natural health.
About YPB Group Ltd

YPB Group Ltd (ASX:YPB) lives by three words - certainty of authenticity. We deliver on this through our experience in creating revolutionary, patented brand protection and customer engagement solutions. Solutions that detect and prove certainty of authenticity and connect brands directly to their customers, empowering them to engage one-on-one.
In an evolving marketplace and with the rapid growth of cross border commerce, our expertise presently focuses on the rapidly growing markets of Australia, South East Asia and China.
Mr. John Houston
Executive Chairman
T: +61-458-701-088
E: john.houston@ypbsystems.com

Mr. Gerard Eakin
Director
T: +61-427-011-596
E: eakin@manifestcapital.com
W: www.ypbsystems.com
Related CompaniesYPB Group Ltd



Blackmores Limited