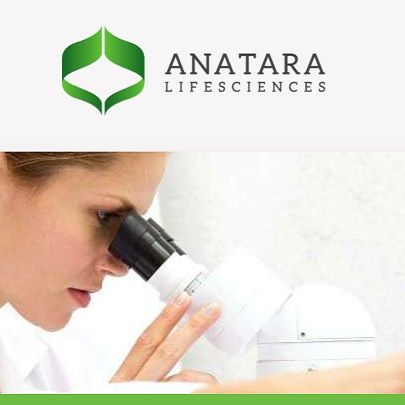 Investor Update
Brisbane, Nov 22, 2016 AEST (ABN Newswire) - Anatara Lifesciences (

ASX:ANR
) is pleased to release its updated investor presentation.
Highlights:
- Anatara on track for the 2017 launch of its lead product, Detach(TM)
- Focus remains on livestock applications for Detach(TM), while strategically moving focus to human "gut" related disorders
- Human market is lucrative with unmet medical need
The Company remains well positioned for the launch of Detach(TM), its non-antibiotic treatment for gastrointestinal disease. Initially focused on pigs, launch is expected in 2017 and follows the Anatara's application in October to the Australian Pesticides and Veterinary Medicines Authority (APVMA) for approval to sell and market Detach(TM).
Chairman and CEO, Dr Mel Bridges commented, "With our APVMA submission complete, while the team will continue to focus on livestock applications, our focus will increasingly turn to applications for human health - particularly gut health and gastrointestinal disorders. There is significant opportunity for Anatara in this area," Dr Bridges added.
With around four billion episodes of diarrhoea in the world annually, this represents a serious area of unmet medical need and one which Anatara can potentially address using its core technology. Diarrhoea is the second cause of death in children under 5 years of age and the leading cause of malnutrition.
Anatara's Chief Scientific Officer, Dr Tracey Mynott said, "The anti-secretory and antiinflammatory action of Detach(TM) actives open the way to treat human gastrointestinal conditions such as Irritable Bowel Syndrome, Inflammatory Bowel Disease and Traveller's Diarrhoea. These are significant areas of unmet medical need that are not addressed by current products," Dr Mynott added.
Anatara will keep the market updated as it moves through the APVMA approval process and development of the Company's human program.
About Anatara Lifesciences Ltd

Anatara Lifesciences (ASX:ANR) is developing therapeutics for gastrointestinal diseases in production animals and humans. Its lead product Detach(R) is a natural plant based product that aids in the control of diarrhoea and will help address global concerns around the overuse of antibiotics in production animals that is contributing to the rise of so-called "super bugs" that make infectious diseases harder to treat. The Anatara team has a strong track record in biological science as well as building and growing international biotech companies.
Investor and Media inquiries:
Dr Mel Bridges
Chairman, Anatara Lifesciences
T: +61-413-051-600
E: melbridges@parmacorp.com

Dr Tracey Mynott
CSO, Anatara Lifesciences
T: +61-405-050-113
E: tmynott@anataralifesciences.com

Media:
Jane Lowe
IR department
T: +61-411-117-774
E: jane.lowe@irdepartment.com.au
Related CompaniesAnatara Lifesciences Ltd