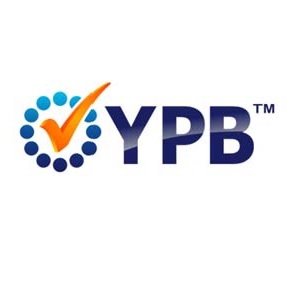 Strategic Partnership with Leading USA Packaging Company
Sydney, Dec 16, 2016 AEST (ABN Newswire) - Brand Protection and Customer Engagement solutions company YPB Group Limited (

ASX:YPB
) has signed a memorandum of understanding (MOU) with one of the world's top packaging companies L&E International Group (L&E).
- L&E is one of the world's leading packaging design and manufacturing groups, supplying more than a billion units globally per annum for world leading brands
- MOU signed for joint development of YPB's solutions for the L&E customer base
The agreement engages YPB's Brand Protection and Customer Engagement offering for L&E's existing and future customer base.
Founded in 1993, L&E International Group is headquartered in New York, USA, and was one of the first packaging companies to offer a complete solution from design through to construction and delivery.
L&E works with a number of exclusive partners throughout the world, with a strong presence in the booming ASEAN Region. Its top customers include many of the world's leading footwear and apparel brand, with a strong focus on athletic footwear.
Counterfeit footwear is a global problem that can lead to brand damage and potential health issues for customers wearing non-genuine products. YPB and L&E will protect these brands from point of production, enable a secure supply chain and authenticate at point of purchase. Additionally, L&E is excited to offer their global client base YPB's CONNECT Platform, therefore engaging customers both in store and post purchase.
L&E International CEO Mr. Ian Silverberg commented: "We are pleased to have formed a strategic partnership with YPB. Our customers are increasingly looking for solutions to combat counterfeiting, secure their supply chains and engage with their end customers. We feel YPB is the only company to offer a complete solution and we look forward to working with them to provide a market-leading solution to our customers."
YPB Executive Chairman John Houston said: "This strategic partnership is a strong statement that YPB's Protect, Detect, Connect Platform is widely regarded by industry as 'The Complete Solution'. We look forward to working with L&E International and its global clients to protect against counterfeit and create a lifelong customer engagement opportunity."
For more information on L&E please visit:
http://www.le-intl.com
About YPB Group Ltd

YPB Group Ltd (ASX:YPB) lives by three words - certainty of authenticity. We deliver on this through our experience in creating revolutionary, patented brand protection and customer engagement solutions. Solutions that detect and prove certainty of authenticity and connect brands directly to their customers, empowering them to engage one-on-one.
In an evolving marketplace and with the rapid growth of cross border commerce, our expertise presently focuses on the rapidly growing markets of Australia, South East Asia and China.
Mr. John Houston
Executive Chairman
YPB Group Limited
T: +61-458-701-088
E: john.houston@ypbsystems.com

Mr. Gerard Eakin
Director
YPB Group Limited
T: +61-427-011-596
E: eakin@manifestcapital.com
W: www.ypbsystems.com

Media and Investor Enquiries

Matthew Wright
NWR Communications
T: +61-451-896-420
E: matt@nwrcommunications.com.au
Related CompaniesYPB Group Ltd