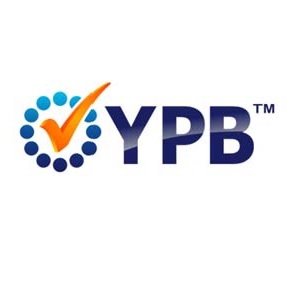 Thai Govt Awards YPB Board of Investment Status
Sydney, Jan 13, 2017 AEST (ABN Newswire) - Brand Protection and Customer Engagement solutions company YPB Group Limited (

ASX:YPB
) has received "Board of Investment (BOI) promotion certification" under the Government of Thailand's BOI Investment Promotion Scheme.
- The Government of Thailand issues YPB "International Headquarters" BOI status
- BOI status offers eight-year exemption from corporate tax, among other benefits
- Significant boost to YPB's ability to do business in Thailand and Pan-Asia
Receipt of the certification allows YPB to access all the benefits of the BOI Investment Promotion Scheme, including an eight-year exemption from corporate income tax and work and residency benefits for expatriate staff. A key goal of the BOI is to promote Thailand as a lower cost business rival to Hong Kong and Singapore.
More information on the scheme is available at:
http://www.abnnewswire.net/lnk/S8N8JD2I
Thailand is an ideal site for YPB's international headquarters, providing a low cost economy in the geographic heart of the enormous and burgeoning Pan-Asian middle class. Costs and travel times from Bangkok are far lower than from an Australian base and the accumulation of valuable local expertise relevant to western exporters far more likely.
YPB Executive Chairman Mr John Houston said: "While YPB has been headquartered in Thailand for nearly two years, the granting of BOI certification by the Government of Thailand is an important and value-enhancing development. We are proud to have established YPB's operational headquarters in Bangkok and expect it to foster the development of our business in Thailand and Pan-Asia."
About YPB Group Ltd

In a rapidly changing world, brands need to do more than make great products, they need to PROTECT their consumer by allowing them to verify that their purchase is real and as a result buy with confidence. This is a proven initiative to trigger the consumer to CONNECT with brands.
YPB Group Ltd (ASX:YPB) provides real protection for quality brands with a focus on product authenticity. Simultaneously, we provide a gateway for brands to connect with their consumers and engender trust in authenticity by utilising the power of the smartphone.
In an evolving marketplace and with the rapid growth of cross border commerce, YPB leverages serialisation and patented authentication solutions so that insightful data can flow between brands and their consumers.
YPB is the obvious choice to PROTECT, DETECT and CONNECT.
Mr. John Houston
Executive Chairman
YPB Group Limited
T: +61-458-701-088
E: john.houston@ypbsystems.com

Mr. Gerard Eakin
Director
YPB Group Limited
T: +61-427-011-596
E: eakin@manifestcapital.com
W: www.ypbsystems.com

Media and Investor Enquiries

Matthew Wright
NWR Communications
T: +61-451-896-420
E: matt@nwrcommunications.com.au
Related CompaniesYPB Group Ltd